ABOUT:
In this episode of "Paradigm Shift - An Educational Comedy" that we have titled as "
PSEC - 2018 - 2ND Amendment, Red Meat, deviantART and MAGIC!
" -- Find out what these 4 things have in common.
Participants List:
Dave Kelso (Time Warrior), Arrog
Hashtags:
#mentalhealth
#narcissism
#vanity
#control
#legal
#commonsense
#science
#society
#tribalism
Metatags Space Separated:
deviantart, mentalhealth, narcissism, vanity, control, legal, commonsense, science, society, tribalism
Metatags Comma Separated:
deviantart mentalhealth narcissism vanity control legal commonsense science society tribalism
deviantART Credits: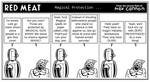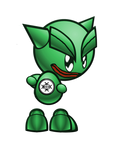 To ENLIST in the MEME WAR, click here:
www.youtube.com/psecdocumentar…




PLEASE NOTE:
Any video deviations which include WebTorrent Magnet Download Links require you to
DOWNLOAD AND INSTALL WEBTORRENT
and will not work with non-webtorrent softwares such as
BitTorrent
,
uTorrent
,
Transmission
, etc. WebTorrent uses the
IPFS Protocol
.