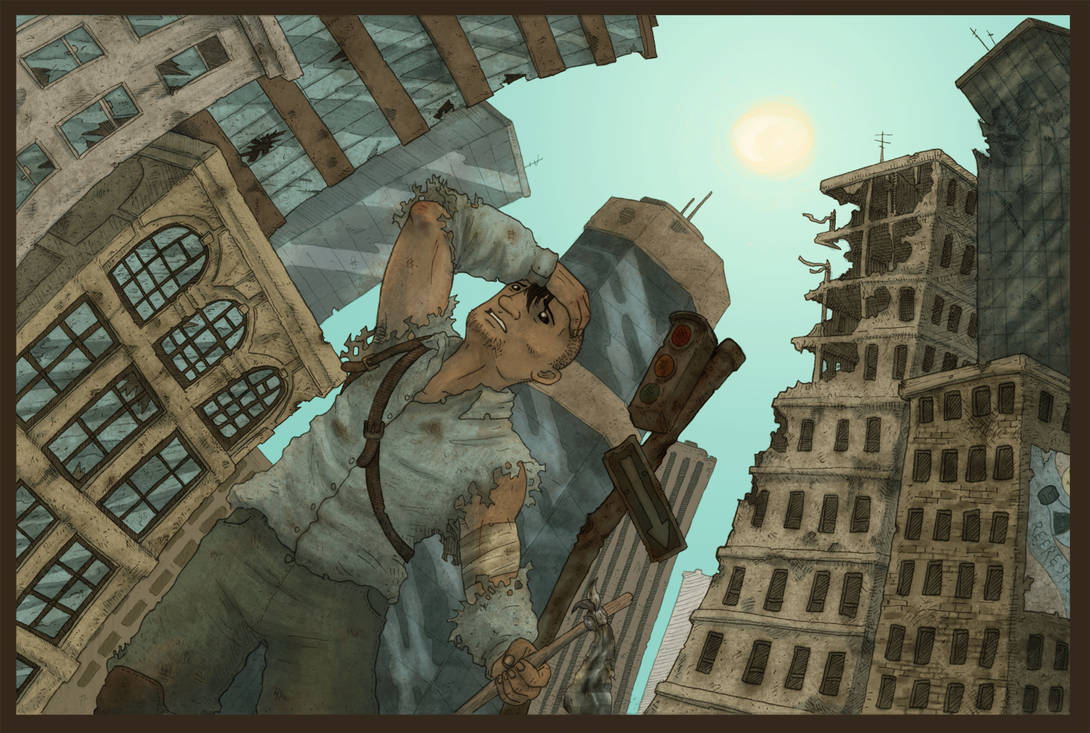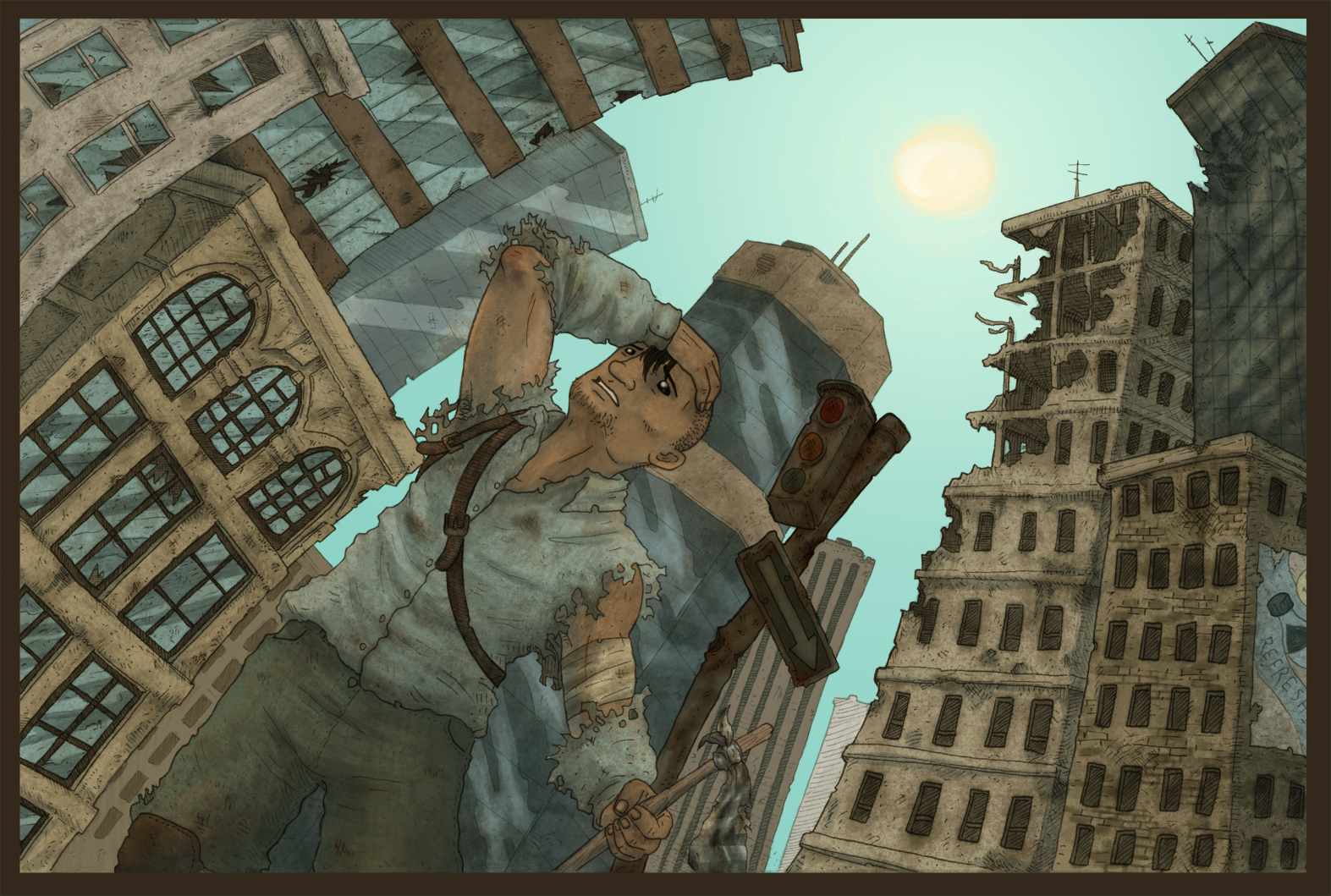 Watch
Here is the next image for the story of Ralph Bulletbiter. After a rough journey through the desolate wasteland, Ralph has found his way to the ruins of an old-world city. He's never been in a city before. The idea that human beings once built and inhabited these incredible structures is stunning to him. Dehydrated, starving, and exhausted, Ralph stares up at the towering ruins, and experiences vertigo.

Ralph Bulletbiter's story is set in a post apocalyptic Canadian wasteland, somewhere out in the prairies. It's about Ralph Bulletbiter, a young man who was born into a raider clan, but has always been a bit more of a gentle soul. And so, he decides to head out into the wasteland, in order to find a better place to live. Eventually, it dissolves into a struggle to survive.

The entire story is told in rhyme. It is a cheerful romp.