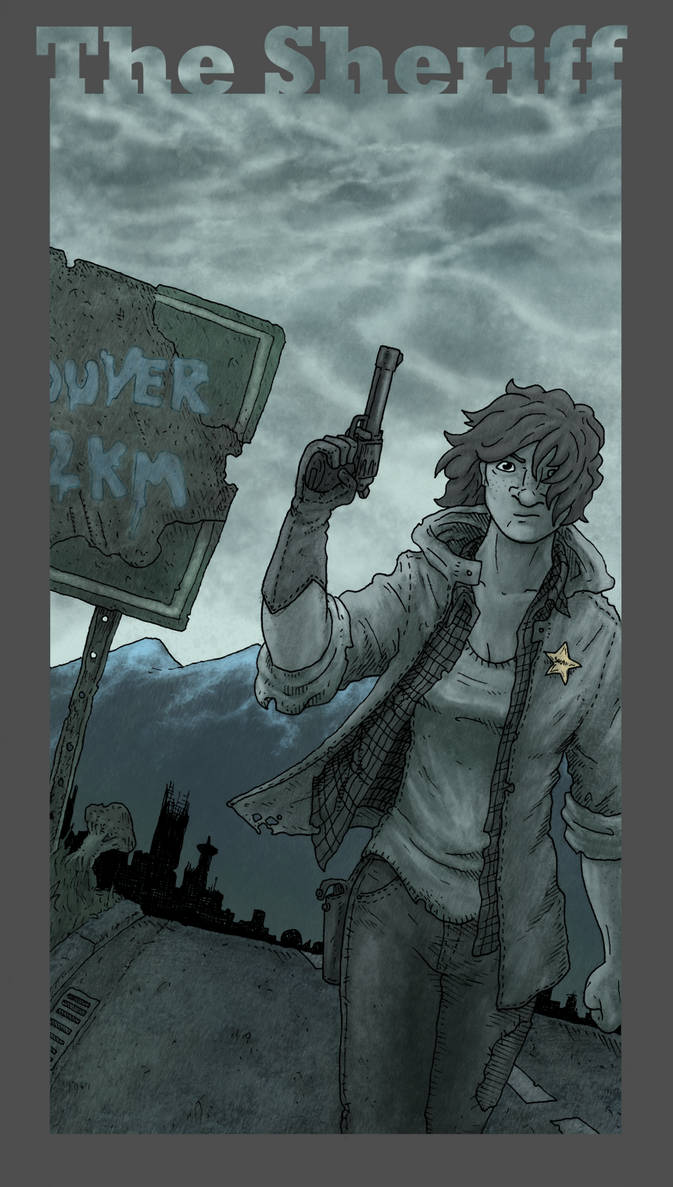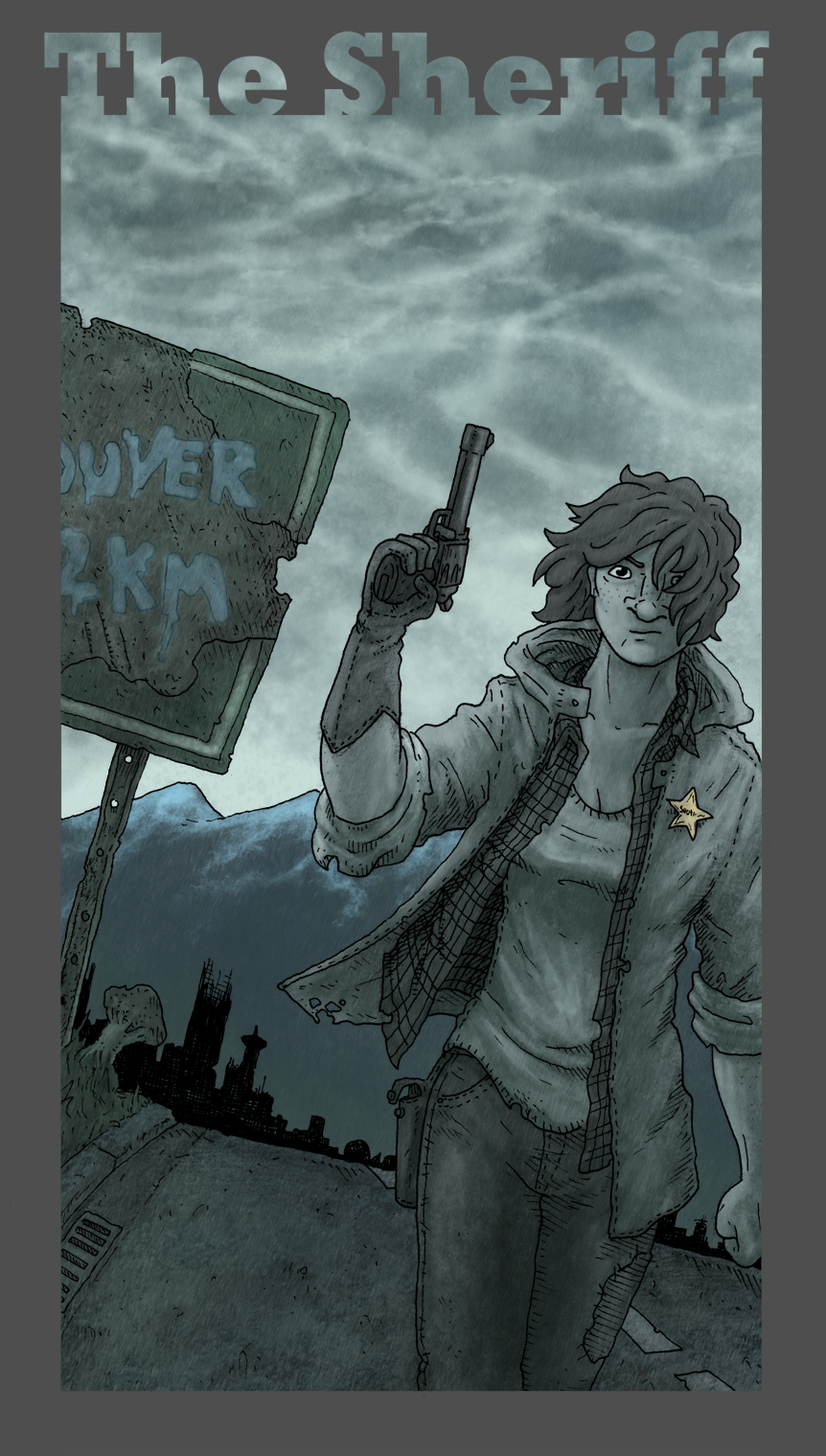 Watch
This is the first in a series of four images featuring some of the more significant characters in our series of post apocalyptic stories, collectively called Post Futurism.

This is the Sheriff of the West Coast Wastes. It's her job to maintain order within the region's settlements, and keep peace between settlers and nomads. It is also her duty to kick the absolute tar out of anyone who tries to disrupt that peace and order her and her own work so hard to keep.

We haven't uploaded in a while because we've been finishing this series. Expect the next three to be uploaded continuously over the next few days.