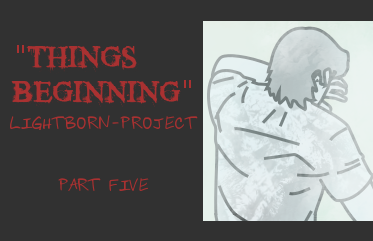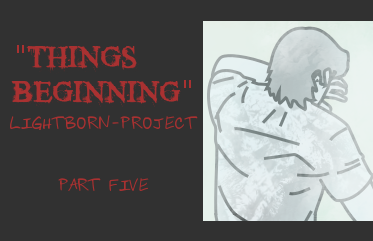 It appears you don't have PDF support in this web browser. Download PDF

Watch

Part One: Awakening
.
Part Two: The Tree
.
Part Three: Curiouser and Curiouser
.
Part Four: Deep One
.
Part Five: "Things Beginning" .
Part Six: To Come To An End
NB: mild, very vaguely decribed torture in first few paragraphs... it is Lucifer, after all.
So here is another Sam chapter. It is also the second-to last chapter of this fic. Thanks for sticking with me this far.
I'm really sorry for the fact that my last chapter may end up being a day late. A lot of the time I had set aside for writing in the weekend ended up spent on other important things, and I've also started a new job, so it's been hard to get through.
There are only two illustrations for pretty much the same reason and they're kind of weird.
Uh... What else. Depending on how much you've read *
Kenu
's comic, you may or may not recognise a line from that in there. Also, I hope you like my Earthsmith, I guess. He has the power of montage.
So, opinion- should I end things tidily? Or messily? They're both there, I just can't decide
Comments and critiques totally appreciated.