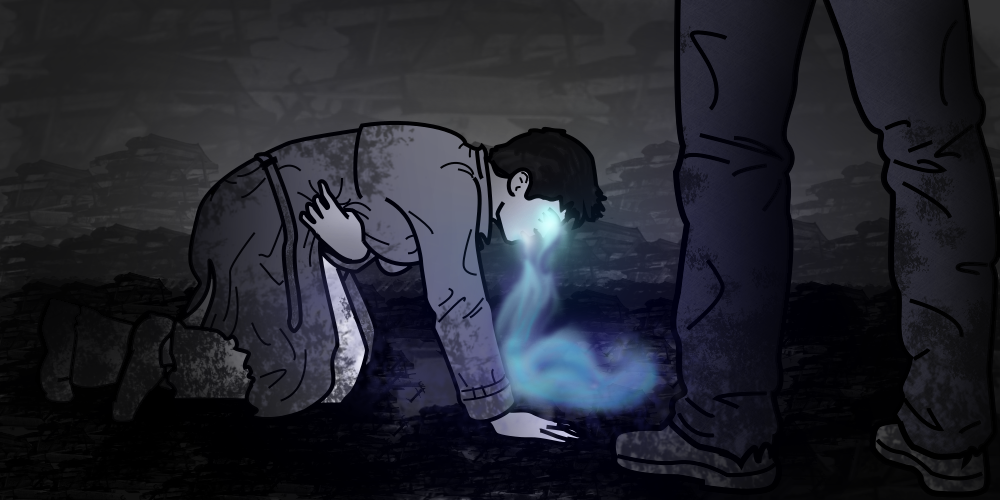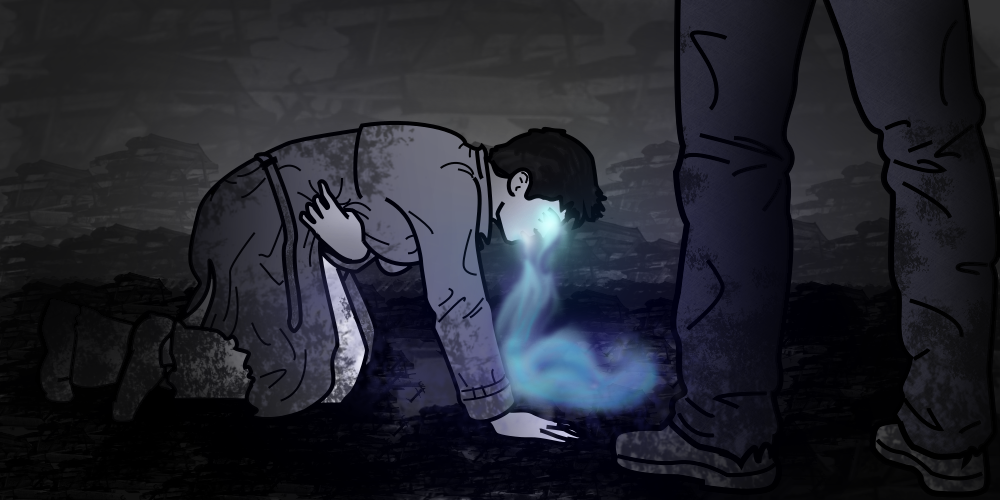 Watch

What did you do to Castiel? Why would you do this?
Reply

He's, uh... he's... well, what it looks like, really. He's puking up his grace.
I do this because Castiel
can't have nice things
doesn't get an easy ride in my
Purgatory story
for #
Lightborn-Project
. You could read it if you're interested - maybe if I reassure you it gets better?
Reply

Hahaha, yeah! I'll totally go and read it.

Yeah, lightborn... I was going to do something for that but I ran out of time. I'll go click on the link and read it now.
Reply

I know the feeling about running out of time, I basically wanted to make a comic, but I knew I would put that off forever D: So I decided to write instead and just add pictures where I could to embellish scenes that I liked. I'm glad to hear what you think!
Reply

that does not look fun

Reply

Why WOuld YOU DO THIS TO US!!!!! D:
Reply

It seemed like a thing? >_>
Reply

I really like it, it just is giving me a ridiculous amount of feels
Reply

Reply

Defenatly! I love cas so much, he gives me many feels. Or at least the ones that Sherlock and doctor who are currently occupying. Bobby makes me cry when something sad happens to him and I get sad when bad things happen to good people. And on occasion I feel for sam or dean. Oh, an I get feels from Gabe, Lucy and Balthazar but other than that I don't get many feels in that way
Reply

basically angelfeels + team free will for you then? Poor Lucifer. Stuck in the cage with nobody who likes him :c heh
Reply

Yes, angels I either hate and cant stand, or I adore them with every fiber of my being. I am conflicted often. I missed team free will last season, it made me very sad. But I do think that season 7 sam is my favorite one. I dont know why. I feel bad for Lucifer too, he's one of my favorite characters, (top 10) and I miss him a lot. He maybe be a child with self pity all the time but he's not that scary. I think the actor is handsome too. I liked an episode he did on Grimm. My mom couldn't figure out why I kept calling him Lucy. I cant remember what name he played in Grimm though. Oh well. Have you seen Grimm?
Reply

I haven't seen Grimm, but Mark (the actor) shows up on Revolution as well - he's pretty awesome there. I got to meet him just yesterday, he's really nice in person. Lucifer fights it out as second-favourite character with Crowley, I can never quite decide. I pretty much like all the angels, they're little spheres of perfection whether or not they're actually 'nice' by human standards. Especially Zachariah, one of those characters you just love to hate.
Reply
(1 Reply)