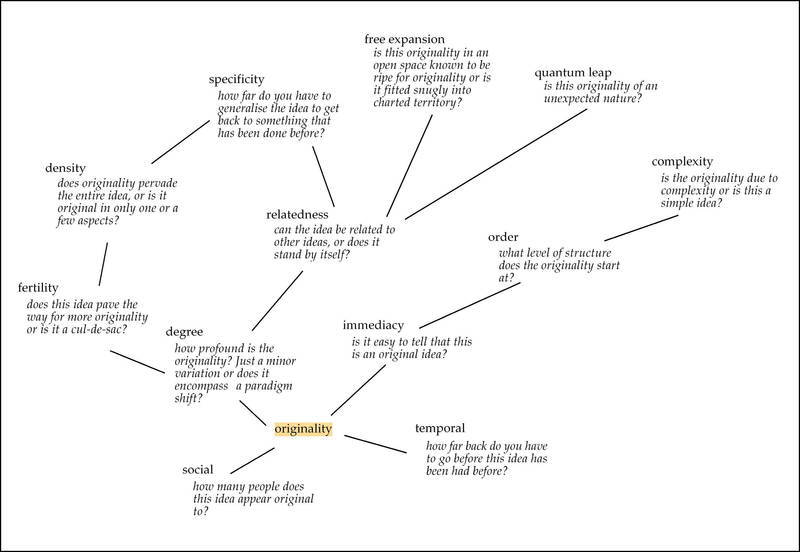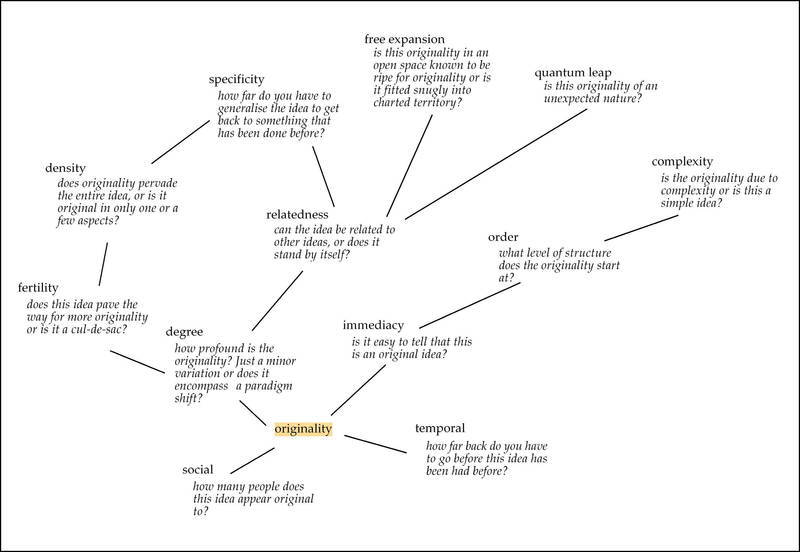 Watch
many of us try so hard to be original.

So I thought it would be interesting to have a think about the structure of originality, what types it has etc.

Overall: I like it.

Niggly detail: you're contributing to the popular abuse of the expression Quantum Leap.
Reply

actually I don't think I am. In popular usage quantum leap just means a big jump.
When I say quantum leap here, I mean the innovator has somehow tunnelled from here to there without travelling through the points inbetween. (the only trouble here is that the quanta aren't necessarily enforced... but they are still there) This is what the elusive spark of genius/inspiration is all about.
If people choose to misunderstand me, that's their problem

Reply

And not even wilful misunderstanding on this occasion!

(I think I'd say "the quantization isn't necessarily enforced" rather than the quanta, but that's neither here nor there - nor, presumably, anywhere in between.)
Reply