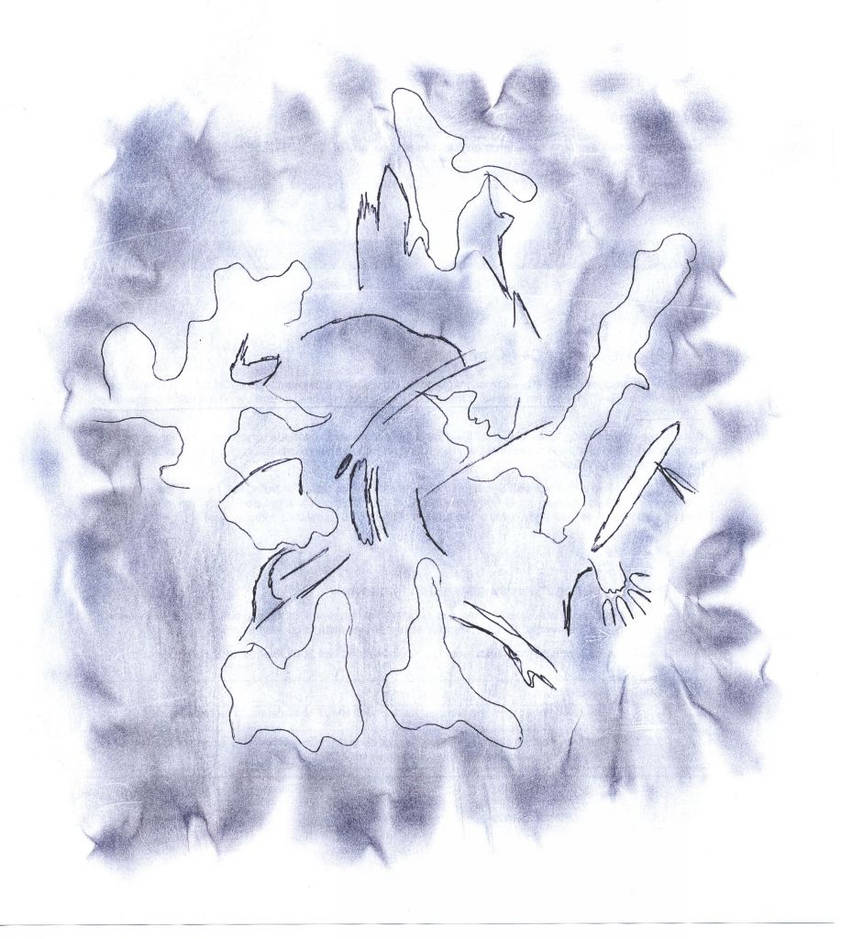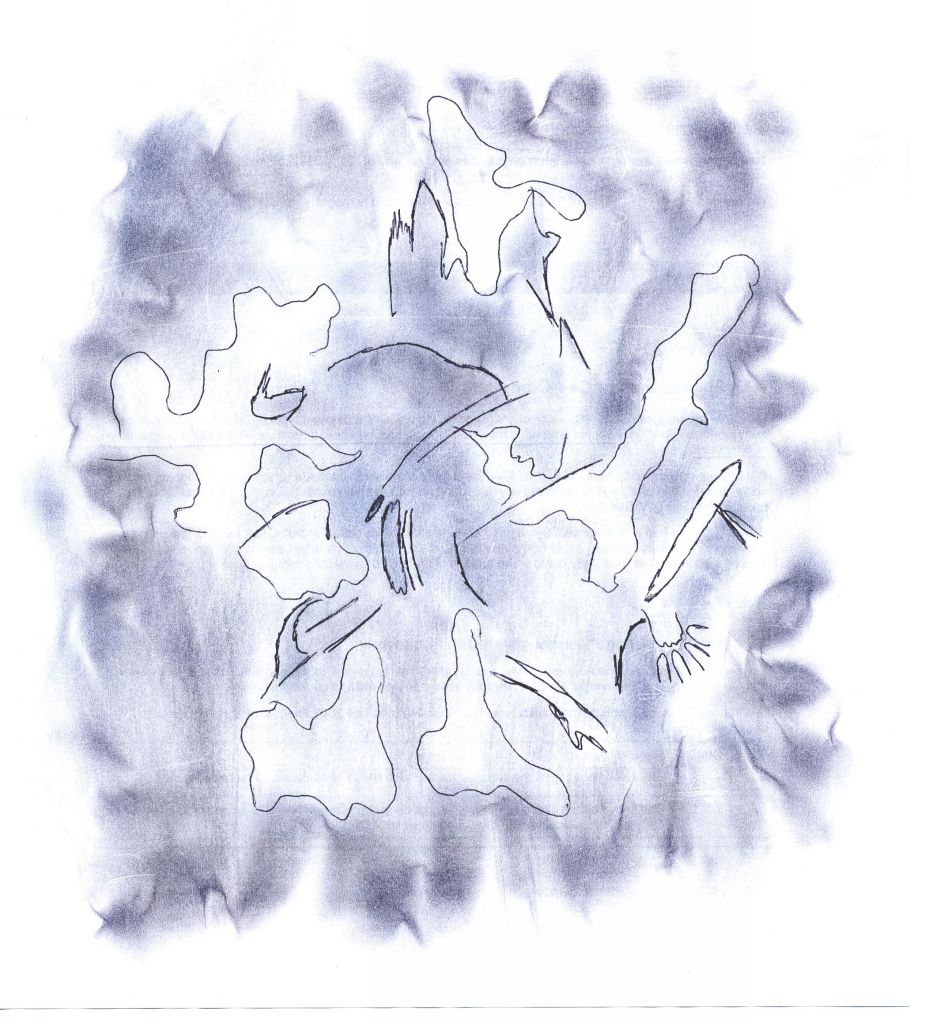 Watch
scanned ink drawing.
I think this is fountain pen ink all smudged across the page...

cool! How'd you get it to look wrinkly-faded on the edges??

lol.
Reply

I did this ages ago, I think it's just ordinary fountain pen ink dropped onto a piece of paper and then smudged around onto another piece of paper. I think i just did it because i happened to finished a cartridge and i randomly ended up wiping the end on a piece of paper and then thought, hey, i'll smudge this around on a another bit of paper, and it came out looking quite cool, so i carried on... i think...

i like it when art is spontaneous like that. it's fun

Reply

Yeah!! I know. I made this one spider box display for an art class and I had the background all black and then i had a paper picture of a spider glued to the black, but it looked bad so I painted black over it. Then I painted that compartment white (for some reason can't remember why) and it made like, a sillouette of the spider! It was really cool!! And I didn't even mean to do it.

Reply

i love it when that happens.
just becoming a better and better channel for art to express itself through you. it's such a nice feeling. when things like that just happen with little or no effort. i think it really shows that you're becoming in touch with who you are and what you can do.
it's such a feeling of abillity.

Reply