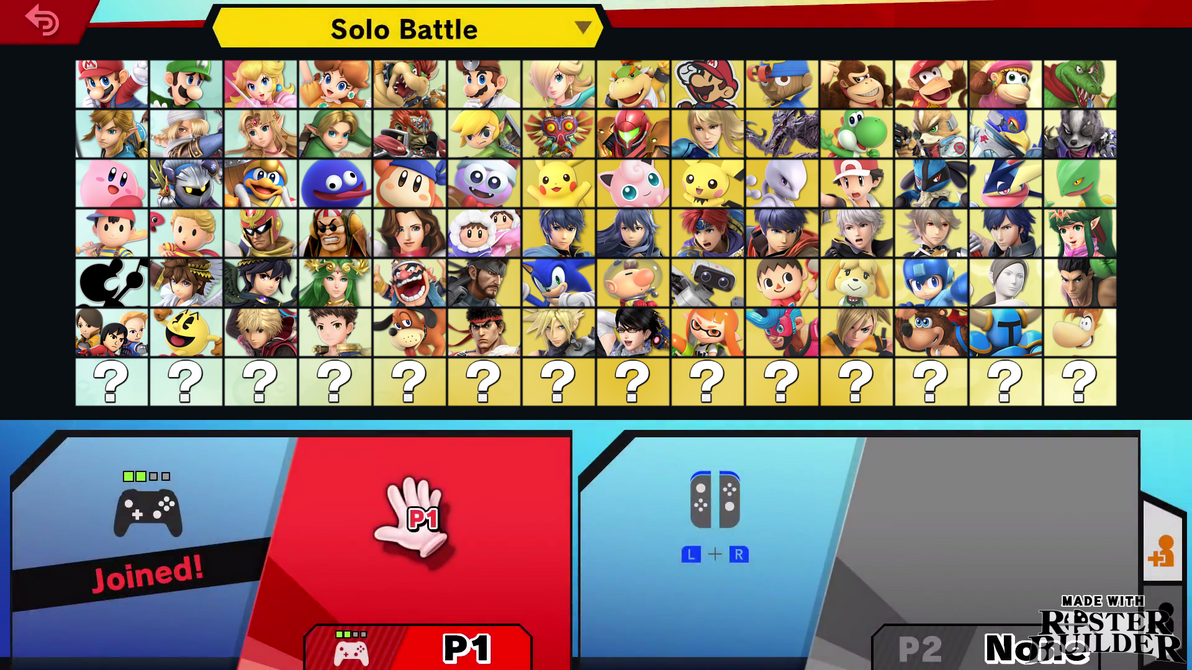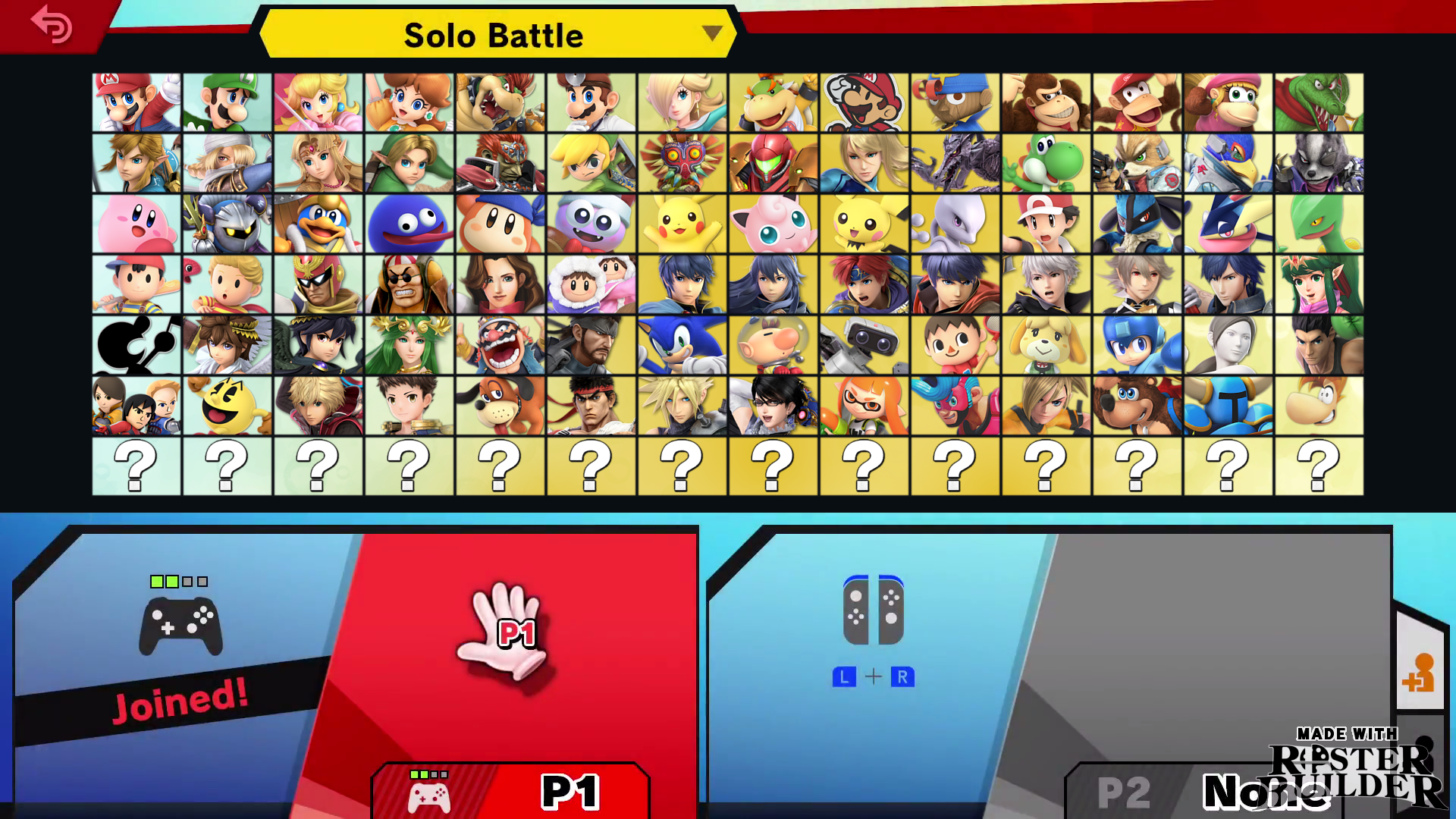 Watch
Roster Builder is the ultimate Super Smash Bros. image pack to create your very own personalized, high-quality character and stage rosters! It comes with everything you need to bring your favorite characters together with endless possibilities to mix-and-match.
This image pack was created for fans to express their wildest dreams for this beloved fighting franchise, so Roster Builder is designed to be user friendly! Simply drag and drop icons and graphics into your favorite image editing software. If you're still having trouble, Roster Builder comes with sample files and instructions to help you get started.
connorrentz.wixsite.com/roster…
Ultimate Sample: Everyone is here! And anyone else you want is also here! Create your dream roster for Super Smash Bros. Ultimate!


The current roster character ain't gonna know what hit'em when Venom was in the roster
Reply

Reply

Is there anywhere to make requests for inclusions for future builds of Roster Maker? I've done a few manual inclusions myself and was wondering if there's a way to get them included officially.
Reply

Just let me know and I will try to include them the next time I update! Updates will come less often from now on, but I would love to try and keep Roster Builder as updated as much as I can. There is also a Deviantart group for Roster Builder where you can share your custom inclusions!
Reply

Oh, alright, I didn't know that there was a group. Well, the ideas that I've added thus far are Plague Knight, King Knight, and Specter Knight with art taken from their Amiibo, Zeraora which I pulled from an upcoming Tomy figure (though a model is out there, I just don't know how to render,) and I also put together pieces from Miiverse to build a stage based on the Mii Maker.
Reply

Do you suggest any softwares other that Gimp that I can use to create mt own roster?
Reply

Try Paint.NET or Photoshop! If you're having trouble with image editing software, Roster Builder also works with Power Point!
Reply

Reply

This is awesome!! By any chance can you link me to the simon belmont 3d render? I cant seem to find it anywhere
Reply

This render of Simon is exclusive to Roster Builder. There is no full render!
Reply

dumb question: is smash bros ultimate only for the switch? or is it also on Wii U?
Reply

So does this roster builder work on any software or just specific ones?
Reply

Roster Builder works with any image editing software! GIMP, Paint.NET, and Photoshop are popular choices. GIMP is free and Roster Builder currently includes project files for GIMP! Roster Builder files are also compatible with PowerPoint!
Reply

Reply