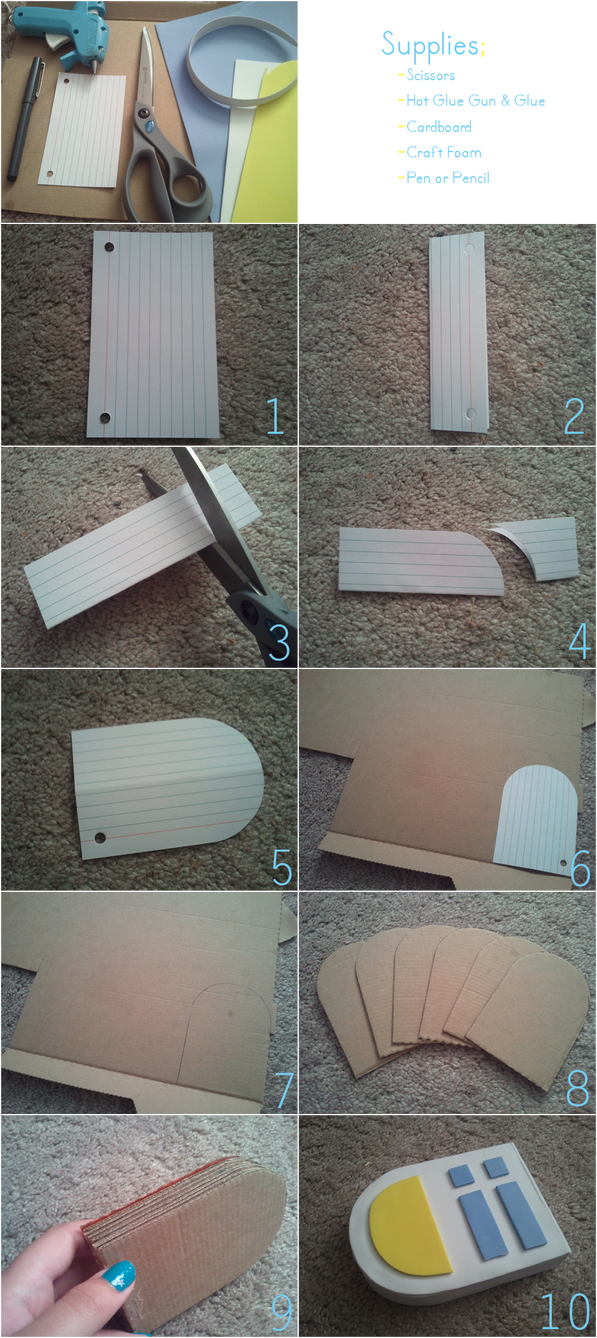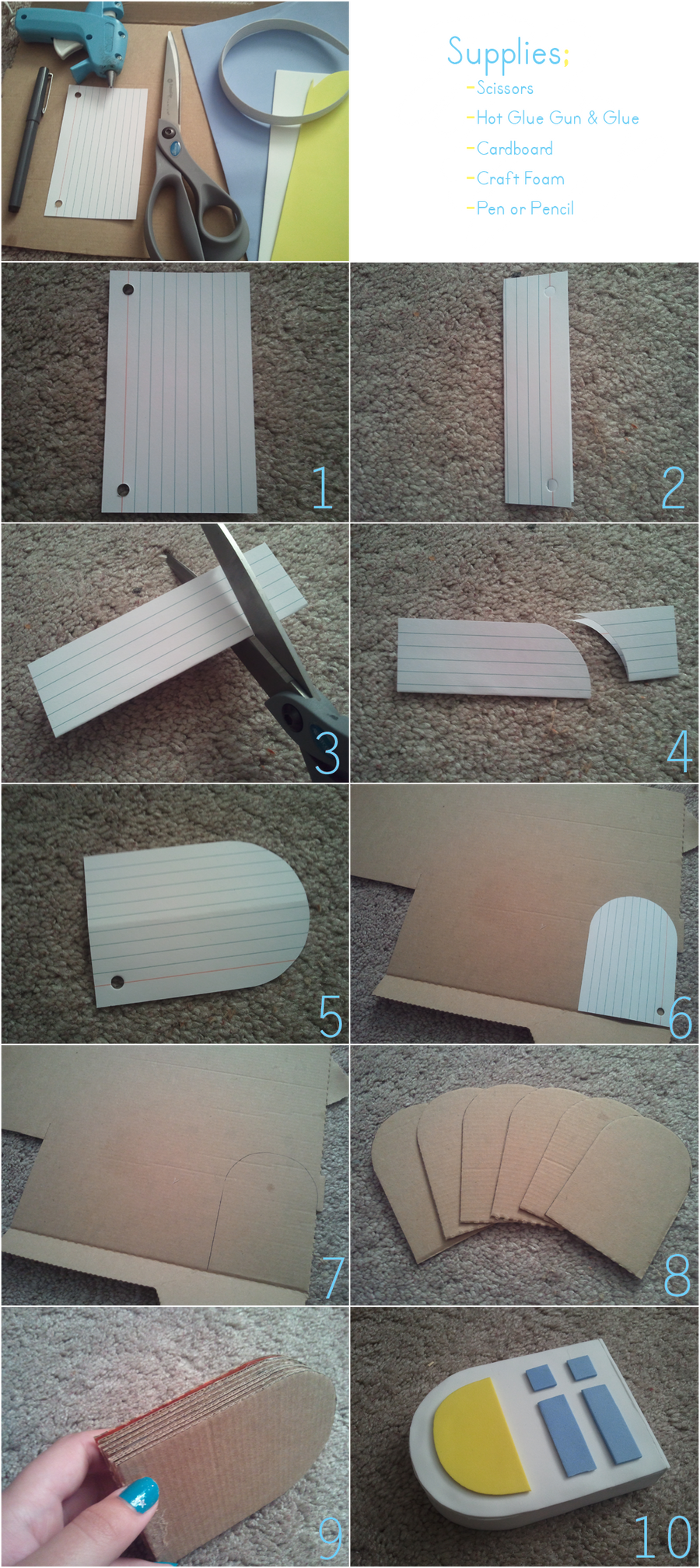 Blah, sorry for the large file! ; A;
I wanted to make some Vocaloid headphones cheap & fast but I was unable to find any tutorials that do such. Sooo, I made my own, I found out this was very successful way. C:
Although they aren't functional, you can easily change some steps to add in some working headphones. At the time I made these I had no headphones to spare so I did without them.
S u p p l i e s ;
- Scissors
- Hot Glue Gun & Glue
- Cardboard
- Craft Foam
- Pen or Pencil
- Headband
- Flashcard
S t e p s ;
1. Grabbed 1 flashcard
2. Folded it in half
3. Took my scissors then made one end rounded
4. Unfolded it
5. Laid it on a piece of cardboard (Pizza box)
6. Traced it
7. Cut out the shape, keep cutting them out until you get desired thickness
8. Glued them altogether
9. Took my craft foam & glued it to the cardboard.
O p t i o n a l ;
10. Took both headphone pieces & glued them to headband
11. Took some wire, wrapped craft foam around it.
12. Made a small cylinder shape and added it onto the wire to make a mic. Like this ;
[link]
Hope you enjoy! C: