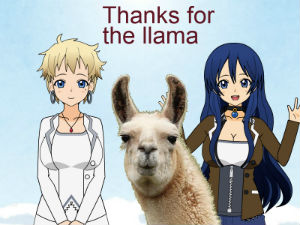 There is no need to "thanks for llama".

You're welcome.

Don't mention it.

Return llama will do.

If you gave me a llama badge and I didn't return one in 24 hours, I probably missed it. (or I have already given it)

Please take a screenshot, send me a note and let me know when you gave me; I'll return it A.S.A.P.

This is just an
experiment of
Law of Attraction, for the llama returning people.
"to get what you want you have to give it away"...to the right group of people.
Let's see what happens.