MOON CHILD!! raises them up 8DDD
Everything is good to go and approved, and you're free to place your art onto the template (be sure to review the rules in the description!):
PSD
No Preview
Please note
the group
with the cert image when you are done and I will go post it onto the masterlist with an ID number for tracking.
---
You have also earned
Trinket #001: Grand Opening Sticker
!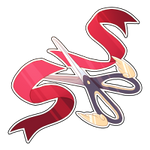 You may add this to your tracker, thank you so much for participating in the event! <3