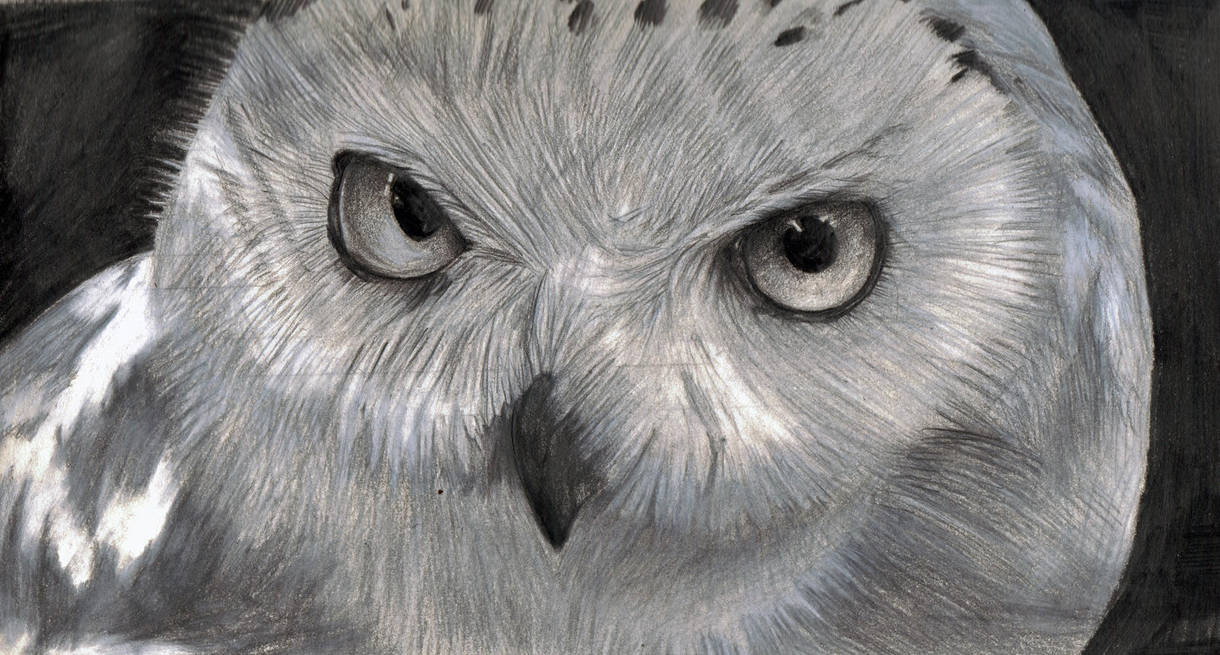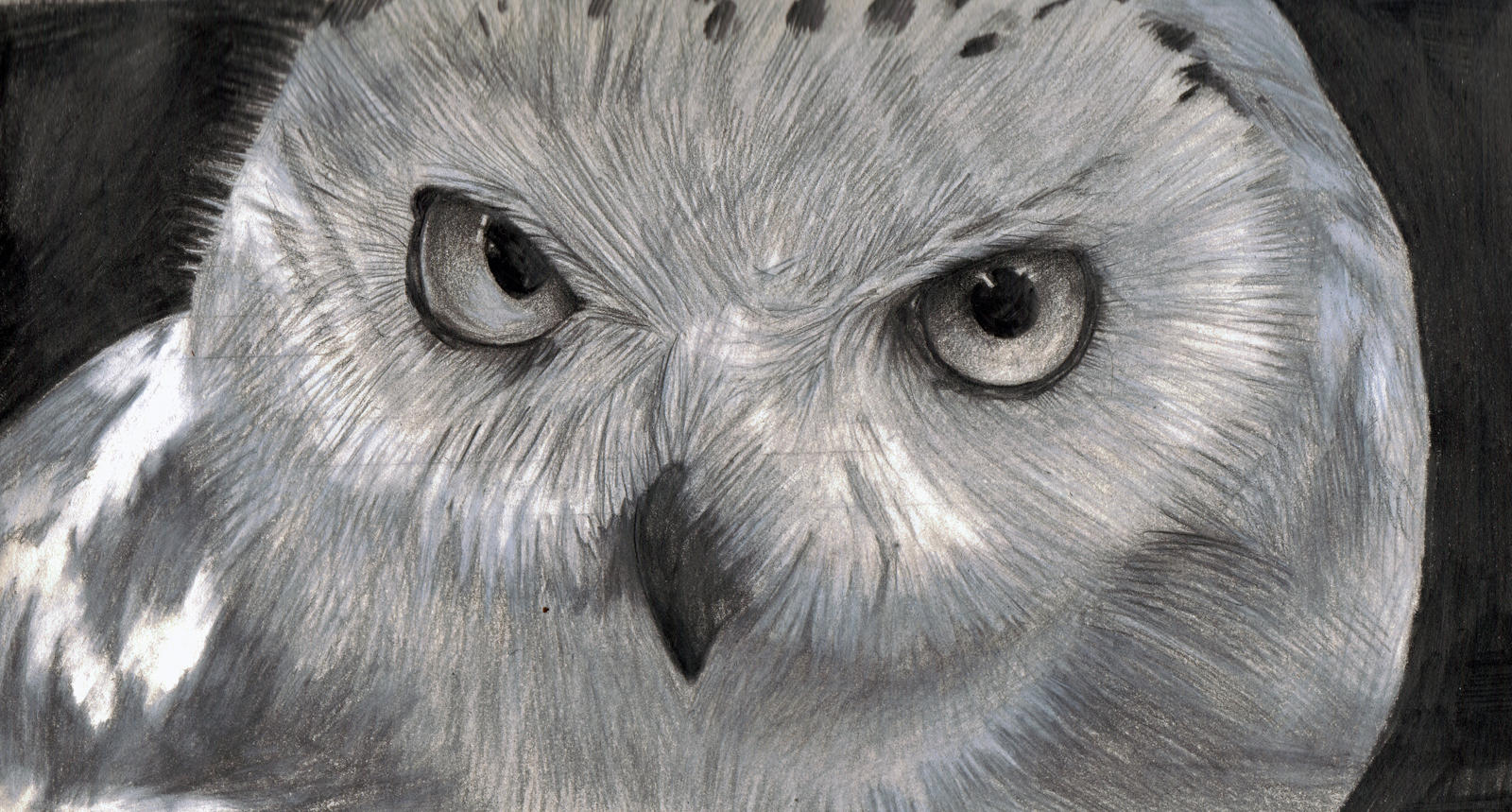 Watch
Read the artist description!if you have any question to ask please feel free to do so. If you like it please Favourite and Comment:. And do not forget to view this in Fullview, you can see all the details!

One of my favorite Owls, the Snow Owl. This one is a Female Snowy Owl, I think.

I used this Photograph as a referance: [link] It has the most amazing blue eyes. Although their Eyes are always Yellow from what i have seen, so I think that image has been edited.


Programs:
Photoshop CS5 - Touched the image up.

Tools:
Graphite Pencils HB to 6B
White Chalk
Charcoal
Size:
597 KB 1000 x 703 pixels, 300 dpi
Time:
About 10 hours over 2 days.
Enjoy!
first off ...I love the eyes...they definitely have depth and a realistic look, the highlights in them are GREAT. I think the edges of the owl could benefit with a more nuanced gradation. You do this on the upper left side of the owls head and it works really well. I like the fact that close up there is more detail to be seen and it becomes fuzzy as you go backward but I'm not sure the transition is a flawless one. all in all I love the subject and think the drawing kicks ASS....but everything can be made better with refinement. keep up the good work!!!!
The Artist thought this was FAIR
40 out of 42 deviants thought this was fair.
I think over all it is amazing, i like the background, the every single line you took on this, the beak looks amazing, even part of the wing is good!

But... I dont know if its me but if i look really close theirs a small dot near the beak, and the wings are a little bit too shiny, and one pupil is a little bit bigger then the other. And on one side i think it is a tad bit bumpy, but it is very beautiful over all, im sorry if im a tad bit harsh on judging but it is VERY good in my book, I hope you have a nice day, and I hope this helps you a little.
The Artist thought this was FAIR
17 out of 18 deviants thought this was fair.