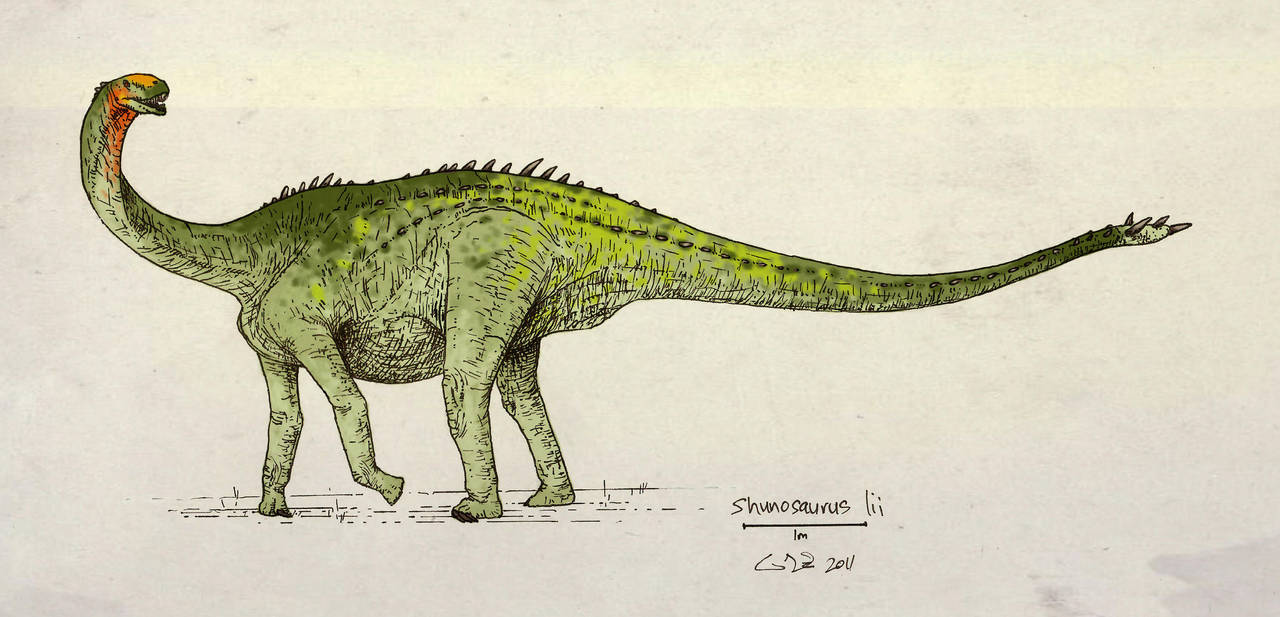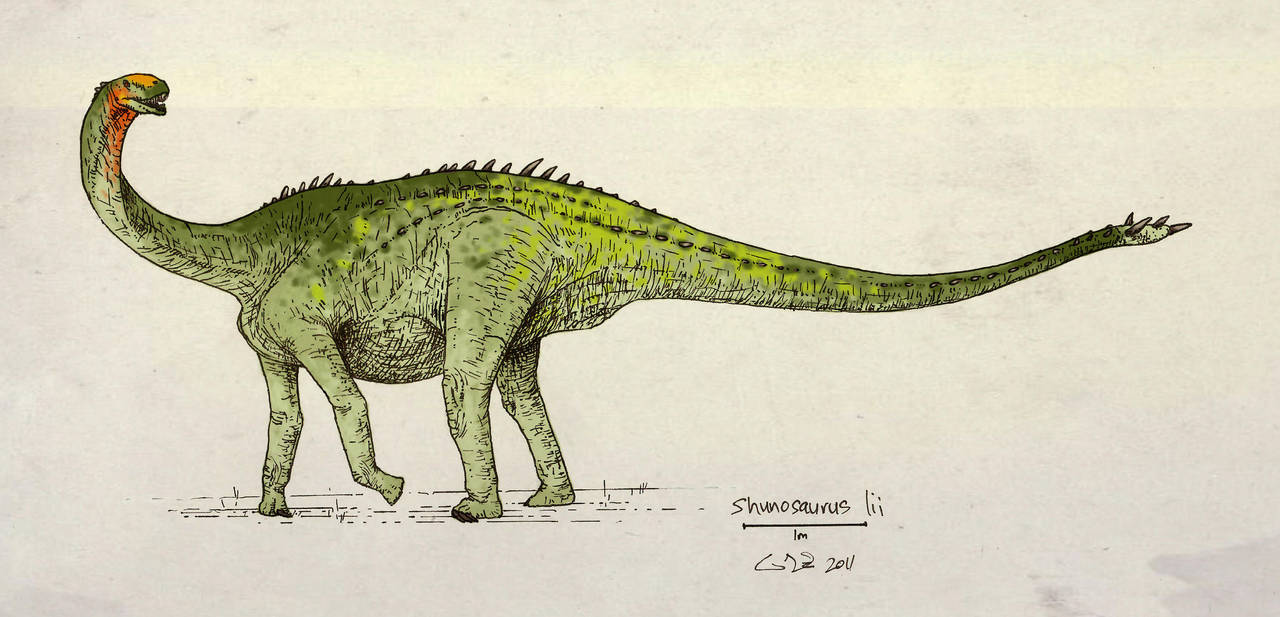 Watch
Shunosaurus lii a middle Jurassic sauropod from Sichuan, China. Noted for its rather formidable spiked tail.
Remains of the type specimen were really rather complete.

Reply

I've got a fever...and the only thing that can cure it, is MORE SAUROPOD.

(Also, I have a gall bladder infection, and apparently the only thing that can cure it is the "icameplz" family of emoticons.)
Lot to love about this guy!

Love the spines, love the scutes, love the clubbed tail. I love the way you integrate the scute patterns with the markings, giving them the appearance almost of ritualistic tribal scarring.
Also love the colors on the head/neck...Almost toucan-like. You know, I've been having these weird recurring hypnagogic and hypnopompic image flashes lately of bird-beaked sauropods: sauropods with spoonbill, ibis, flamingo, and, yes, toucan bills. For whatever that's worth!
Reply

SAUROPODZ IS AWESOME.
Sorry to hear you are under the weather. I am brewing up something that might cheer you up then

Thanks for the comments about the colouring, I have been following the blogs of some the sauropod scientists who all say they wish to see more colourful sauros and I happen to agree with them.
Hey how about highly derived stegosaurs (that really went the sauropod way) with the large beaks, real fun could also be had with the plates etc!
Reply

Reply

Reminds me of the Mum dinosaur in land before time........
I love that movie

Very nice drawing! >.<
Reply

I loved that movie when I was a kid. I saw some of the other ones later on but they weren't a patch on the original.
Reply

Reply

Reply