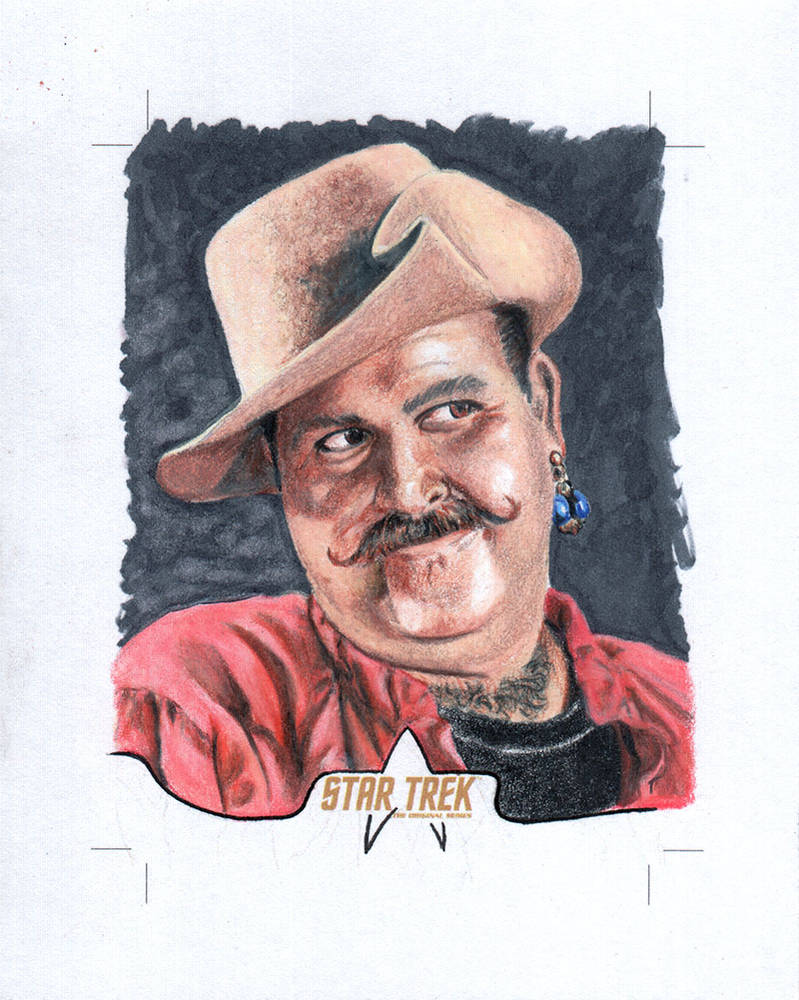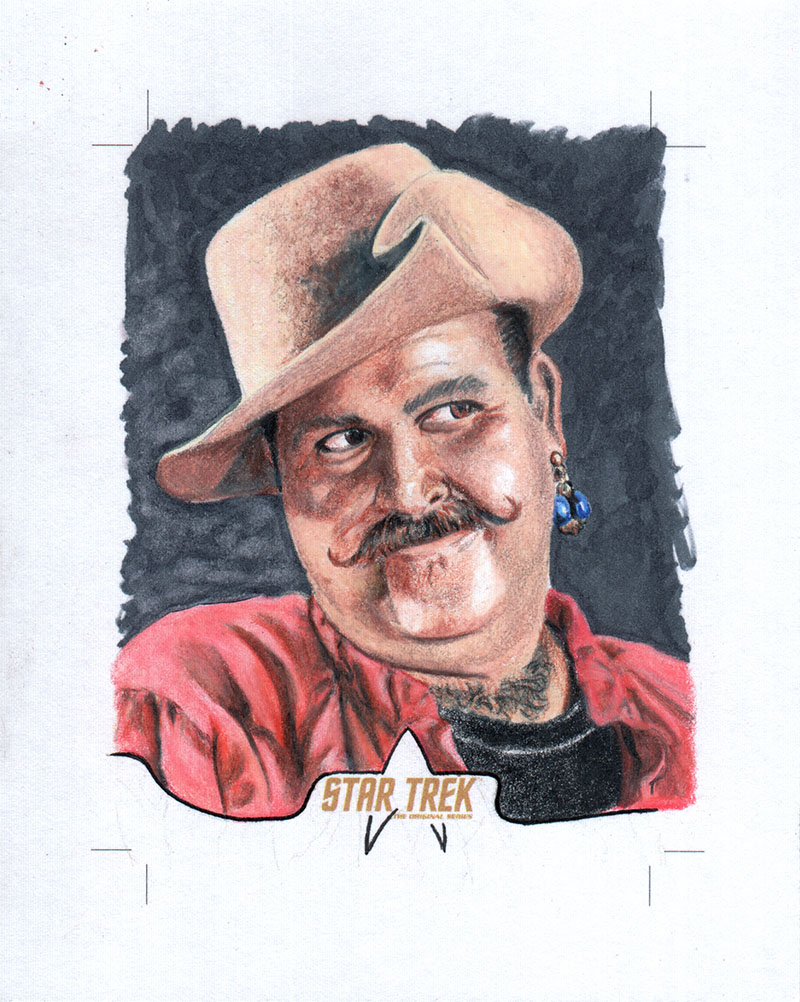 Watch
from Rittenhouse Archives new "Star Trek the original series Captain's Collection" one of my sketch card original size 4 X 5 inch blank card will cut down to 2.5 X 3.5 traditional trading card size.
illustrated with colored pencil and copic markers

HARCOURT! HARCOURT FENTON MUDD!
Reply

Loved the wife Have you seen the new Mudd from the Discovery series?
Reply

I have not seen Disco. A lot of my childhood series have been failing me...Trek has been disappointing since Voyager, the new Voltron series is like Marvel AND DC forcing diversity down our throats whether we like it or not, and the less said about TLJ the better...
Reply

it's not like standard Star Trek. very edgy, and dark, but (spoiler alert) the entire first season is basically an extended homage to Mirror Mirror.
and there 2 Harry Mudd appearances. it's like game of thrones combined with Star Trek TOS. I really liked it. but again totally different then regular Star Trek stuff.
Reply