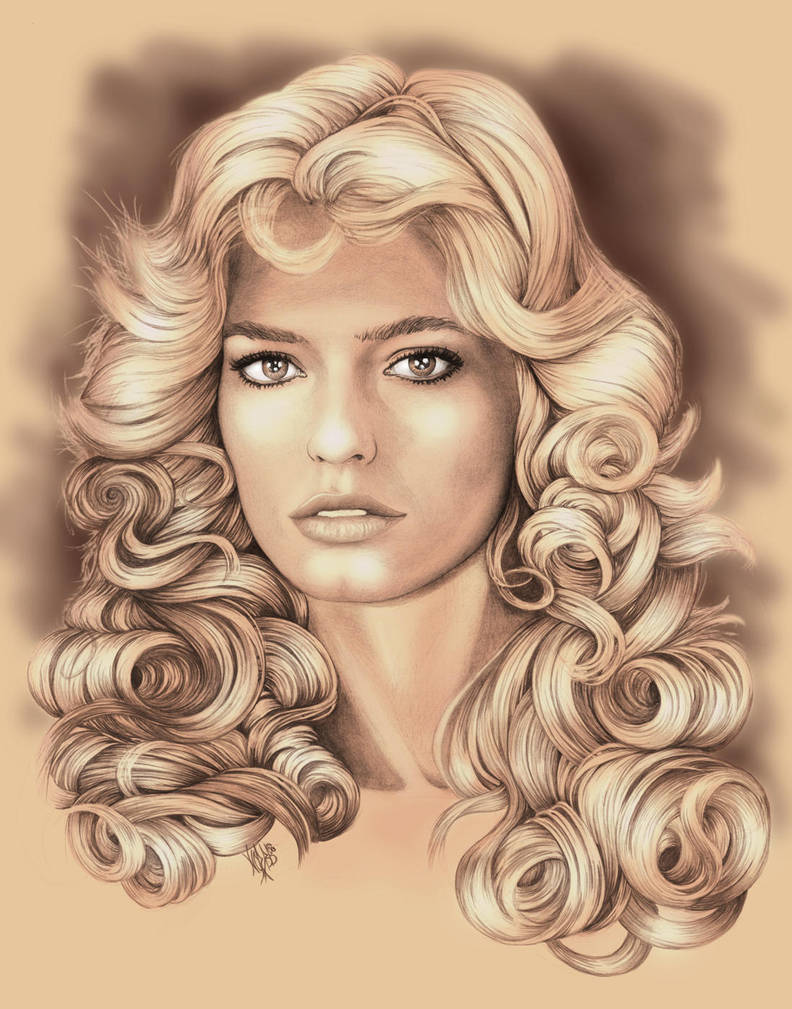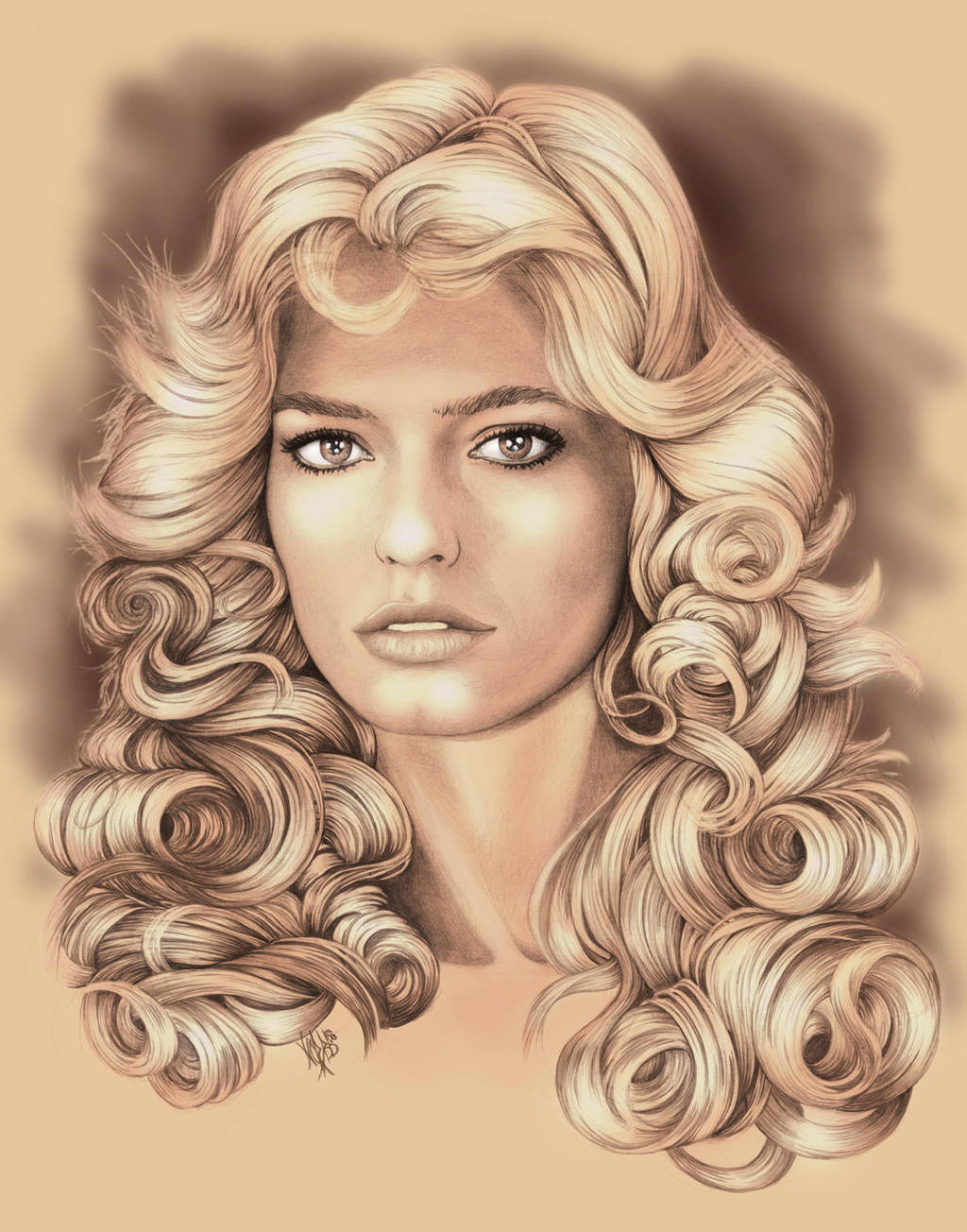 Finally finished adding color portrait sketch, on smooth bristol board. entirely drawn with a .5mm technical pencil HB lead. then colored in Photoshop. My favorite Playboy Playmate Marianne Gravatte from the 80's

Reply

Outstanding work! This certainly brings back memories...first centerfold I ever saw! You have done justice to this very beautiful woman!

Reply

Reply

Good job ! I want to ask something

Im 14 years old student. I started to draw this year and I want to improve my art because I love imagine things, but I can't draw them as I want .What should I study? What books should I read etc.. Thanks for your time !
Reply

Thanks,

Well, I never studied or read books, I just kept drawing and drawing. I started out drawing exclusively from reference. This forces you to learn control, because there is something to compare your work to. there are hundreds of techniques, starting with basic shapes and adding detail as you build or using grids for precise placement, ect. the best way is the one that makes sense to you. because understanding why something works leads to confidence and consistency. I would thou suggest starting with simple things: cartoon, comic, anime characters, once you master line and proportion, move to more detailed subjects. you'll find that developing artistic skills as a global effort, will very much mirror creating great individual works, start simple and keep adding. detail, style, technique, color, will all come with time.
Reply