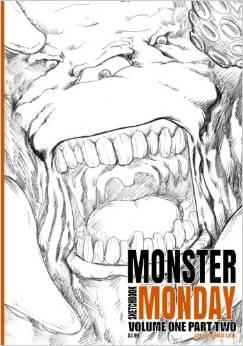 I'd like to announce the release of my newest book
Monster Monday Sketchbook Volume One Part Two
!!!
Inside you'll find the next 26 monster sketches collected from volume one along with a special 4 page preview of my upcoming comic
Monsternauts
!
If you're interested you can order a copy from Createspace at:
www.createspace.com/4879244
You can also order from Amazon at:
www.amazon.com/Monster-Monday-…
It will also be available to order from bookstores soon. The ISBN's are listed below!
ISBN-10: 1500352241
ISBN-13: 978-1500352240
Thanks!!!