We want to approve as much of our members' qualified submissions as we can!
We enjoy seeing it, we get new comics to read from it, and it's the entire reason this group exists. However, sometimes we have to deny a submission due to something we often feel was caused by a lack of communication, or understanding of how this group works. Let's face it, there are lots of comic groups on DA and it can be difficult to remember the rules for each one.
Therefor, the following guide has been created for our use and to help all you members out. It contains a list of our folders, in alphabetical order, and a brief explanation on what is to be submitted in each particular one. But before that, let's start off by explaining why we might deny your submission.
To save time, remember that all artwork must follow the rules on our front page, regardless what folder it is submitted to.
The #1 reason we deny
a submission, is because it is an
illustration
(a picture that is stand-alone and is not a comic), is a re-coloring of someone else's work, cover design without a comic attached, etc. . . We are a group for comic creators, we are not a group to show off fanart of comics, unless it's done as an actual comic itself, such as a FanComic (the comic version of FanFiction.) We are also not a group for illustrations, even if they are illustrations of characters from your comic-- we'd rather just see the comic! Let your fans go directly to you, or to an exclusive part of your site, to see the bonus illustrations.
The #2 reason we deny
is because the submission is already in the group. Please double check when submitting and also check
you have submitted to the correct section
, this will save us all some time

Now, let's take a look at the sections and categories, as well as what defines them.
18+ Adults Only
Mature art is one of those "tricky" areas. 99% of the time, submissions to this category are approved, so long as they are not illustrations and fulfill the group rules and requirements. The 1% of the time we do not, is when the context seems to be glorifying rape/pedophilia.
The Adults Only folder is comics, comic pages, and covers that has
sexual content
, enough to warrant an
adult content warning from Deviantart
, and does not violate DA's
forbidden
content
rules
.
Gore and violence are credited as mature content on DeviantArt, but we
do not
require them to be submitted to this folder, as this folder is designed primarily for
work of a sexual nature
. You may submit your entire comic here if it has adult content, even if most of the pages are "clean", or just submit the pages with the sexual content, though we suggest submitting the entire thing in order for other members to find the comics they want to read easier.
Animations+Literature
Animated comics can be full animations, animated "game" comics such as Homestuck, or even comics done in Flash or a similar program which allows readers to click within the animation itself to change the page. We allow animated promotional material as well within this folder, and all Flash content should go here.
Literature. We allow stories and scripts written by comic authors to be submitted.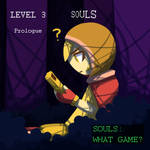 Arnice       A loud series of bangs startled me awake. I quickly jumped to my feet and saw Joseph looking down at me.
       "That's where you've been hiding," he scoffed and then pulled me out into the open. "Go fetch my horse," he said and pointed across the field. I could see it in the distance, ambling around in the wild grass. "Go on, now, get to work," he commanded and then swung his foot behind my rear and nudged me forward.
       After catching my balance, I yawned and then began a brisk walk to the animal at my own pace. I stopped halfway and turned to see if Joseph was still looking; he was, standing there with his arms folded. "Go on! Cripes, I know you heard me," he said in his grumbly tone. I lowered my head and continued on my way.
       I don't know why he always sent me to tend to that old horse. The beast was ancient and smelled
Anthropomorphic
This is for comics that have anthropomorphic characters. 'Furry' can also be submitted to this page, but all other rules must still be followed, meaning the pages must be comics, not illustrations, fanart still goes in the fanart folder, mature art in the mature art section, etc.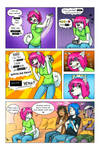 Character Sheets
NO FANART
in this section.
People try to submit illustrations and such into this all the time, but we really want to reserve it for character bios and such! Even if the illustration is of your character, please save that as a special that can only be seen on your DA page or website,
your illustration doesn't belong in this group even if it is spectacular.
People who view this section are looking to
learn about a character
, so that they can find new, interesting stories to read based on if they like the character.
Readers likely won't be too interested in seeing just a head, or a sketch, or even a scene. We want submissions to have enough that the person viewing it will go "wow, I want to learn more about this character" so that the viewer will read/buy the comic.
Character Sheets are not a place to stick illustrations or fanart. It is to be considered a section for Original Character Biographies, and contain full color, completed work. If your comic is not in color, use this as a rare opportunity to allow people to see the characters in color, and help them imagine that color while reading the rest of the comic.
Sketches, illustrations, fanart, and covers
do not belong in this section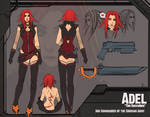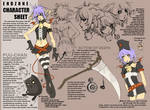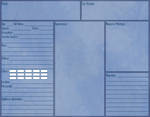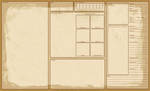 Conventions
The convention section is for members to show off pictures from conventions they attended. We greatly want to see photographs of table/booth set ups, panels our members were involved in, and the materials they are selling/using to promote their work.
We also allow promotional materials and journals to be posted here to advertise conventions. If a member is attending one, creating an image with the conventions name, date, and location, as well as the location of their booth/table or the information on their panel is a fantastic idea and ideal for this folder.
Members may also post guides for attending a convention here, to help out other members, and tutorials for building displays.
It is not for convention exclusives, sketch covers, etc. Unless they are photographs taken while at the convention itself, or are a promotion on where to get the convention exclusive. Photos of sketch covers you are doing do not belong here, unless they are of original characters from your comic. Remember, you want to keep some things as exclusives that can only be seen by people watching your page, seeing you at conventions, or visiting your website.
Fan Comics
Fan comics are fanfiction, in comic form. These are comics which feature characters, places, events, or are based on a copyrighted universe.
The only thing that belongs in this folder is fan comics. There are plenty of groups for Marvel, DC and other publishing houses for you to post fanart and illustrations, they do not belong in this group, and will be denied. The thing to remember is the Comic Makers Club wants to see Comics!
Single Page Comics
4-Panel Koma comics, stand alone comics where a single page is all that's needed, these are perfect for this section. These are like the comics you find quite often in newspapers and blogs, stand-alone comics with no need for any backstory or continuation.
Graphic Novels
Definition: A novel whose narrative is related through a combination of text and art, often in comic-strip form.
These are for comics that are text-heavy, or have a text based go-along, such as books turned into comics.
Graphic Novels tend to be comics that are very lengthy, text wise. These are often illustrations above a huge block of text, or comics that go along with stories in the artist's description--there are even novels that if opened right to let is a comic, and left to right is the book version of the comic.
If your comic is very text heavy, graphic novels is the folder for you. Otherwise, Original Character Comics is correct if you're trying to decide between the two.
Insert Witty Phrase Here
Comedy,
short
comics that will eventually go into the group's webcomic, to be used for advertising and other effects. All comics submitted to this folder will be used, so only submit comedy comics you approve of being part of this project. These comics may eventually be printed into a book or put on a website, which will link to the original creator.
Manga
The Japanese Manga/ Outside-Japan Manga debate is a long one, indeed... for the sake of the folders here, we go by "style". Basically, a comic done in a manga "style" will go into the manga folder, simply because people searching for that style will look in the Manga folder, even if it is made outside of Japan. The same for someone from Japan who is doing an American style will not submit to the Manga folder, even though their comics are being made in Japan.
Memes and Expression Sheets
Expression sheets are useful tools to learn to keep a characters expressions consistent, and to help learn to draw a character repeatedly, looking the same except with different expressions. This folder is for meme comics and those expression sheets, only.
Original Character Comics
Comics using original characters, and covers for those comics. Pages must be completed, or link to the completed page/book. This is the folder that most people will submit to. This is for comics that aren't animated, aren't fan content, and aren't single page, stand alone comics. These are 100% created by the comic creator, meaning they don't have a single character owned by someone else. If your story, world, just about everything isn't copyrighted to someone else, except one place/character, that goes into the fan comic folder, this is for original content.
Promotional Material
Print ready promotional material, such as business cards, flyers, banners, and signs. These need to be at a high level of quality, something you would send to a printer and pay to have printed and distributed.  Covers can go here, but you need to be sure the rest of the comic is linked in the authors description.
Tutorials
All completed tutorials can go here... From drawing tutorials, to publishing tutorials, even 'how to find an artist/writer', all tutorials are allowed here.
I hope that clears some things up! We love seeing your art but, please, keep it to your comics! You may have drawn an awesome cover for a Marvel/DC/Etc. and that's fantastic! But unless it's a cover for your own comic, or a fan comic you're doing, or you work/ed for Marvel/DC/Etc on that cover it doesn't belong here.