Comic Directory Front Page

=======Adults Only=======


This is the Red Zone, folks. If you're under your countries legal age of consent (generally between 17 and 21, and it's 18+ as far as Deviantart is concerned), these comics aren't for you.
These comics still must follow DeviantArt's Anti-Pornography rules, but they may contain nudity, adult situations, drug use, etc. Excessive gore will generally be in the Horror section, so check that out if it's what you're looking for, these comics are for the grown ups. Absolutely no pedophilia is allowed, even drawn about fiction characters, fanfic for a story with an adult and child character and is cannon, 'love', blah, DA doesn't allow any of it, and neither do we.
=======R-Rated and Above=======
Art School Sub Rosa
Official Site
Genres: Humor/Comedy, Mystery/Crime/Detective, Romance, Suspense/Drama
Art School Sub Rosa follows the tale of the diligent Maxine, who aspires to attain a full scholarship for the expensive tuition at Wallingford, a prestigious university of Visual Art and design.

A tale of secrets, critique, crime and deception- and possibly the most awkward love story ever told.
-----------------------------------
A Long Exquisite Darkness (ALED)
Genres: Science Fiction, Adults Only
Embrace the darkness. Follow the tale of tragic pasts, uncertain futures, and the ins and outs of the upscale sex trade with Lobo, an antisocial gun-for-hire; Vess, a male courtesan who moonlights as a contract assassin; CB, a combustable tech wizard; and Tink, an overworked personal assistant.
-----------------------------------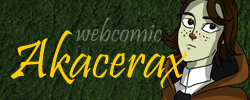 Akacerax
Genres: Adults Only, Fantasy, Steampunk, Romance
As an Akacera, you will be granted power and priviledge. Use what and whom you want, as long as your focus is on your purpose. The least questions you ask, the easier for you to follow orders. Otherwise, you might lose the idea who is good and who is naughty. We don't want that, do we?
-----------------------------------
Be My Doll
Official Site
Genres: Horror/Supernatural, Manga, Romance.
Warning! Excessive Gore!
A psychopathic doll maker abducts Satomi, a young woman that was a childhood friend of his. He caused her grief in the past, and he's come back (murdering her family and friends while he's at it) to help her discover happiness, love, freedom, and who she truly is. In return, she must help him break his family curse.
-----------------------------------
Darklings
Official Site
Genres: Horror/Supernatural  
The comic features (or will feature on future pages) language, blood, possible/probable nudity, graphic violence
Since the Roman Empire, there has been a group defending humanity from the monsters of myth and legend. Consisting of both human and non-human champions, the Consortium has maintained the balance between the light and the dark making sure the monsters that once preyed on the human race openly are now relegated to stories and nightmares.
-----------------------------------
Naked Power #1 Origins
Official Site
Genres: Adults Only/Science Fiction/Action/Mystery  
$2.99 for 30 full colour pages
Origins: introduces the Flirtatious Four, an all female Fantastic Four without the unstable molecule costumes. The four naked MILF super heroines and their powers are exposed in this revealing 30 page first issue after a leak from International Chemical Solutions plant on England's East coast.
-----------------------------------
Oh, Brother!
Official Site
Genres: Comedy, Shounen-ai, Yaoi
Questionable Content Warning: Eiko and Umi are half-brothers. Umi has been struggling with his longtime crush, Eiko. If that was difficulty enough for Umi, Eiko chose to live his life as a celibate monk. Luckily for Umi, when Eiko comes of age, he must join the outside world. Together, the two must overcome trials of women, demons, and beasts or forever lose the bond between brothers!
-----------------------------------
Responsible
Genre: Fluff, Drama, Comedy
South Park Fancomic. Based on the fanfic by

"Kyle's Egg," Kyle wakes up one morning to find an egg in his bed. After some confusion, he deduces that Stan is somehow responsible for it and tells him to take responsibility for the strange little family.
-----------------------------------
Werewolf Universe - Warriors
Official Site
Genres: Action/Adventure, Fantasy, Manga, Romance
Kiba Wolvenbloed has learned the hard way that being the successor of one of the biggest Morphan clans is not easy. Now that Kiba is old enough, his journey to find his clan-partner has begun. But what will he do when he finds out his chosen partner is a boy?
Contains Boys Love, rated 18+ for sexual content.
-----------------------------------