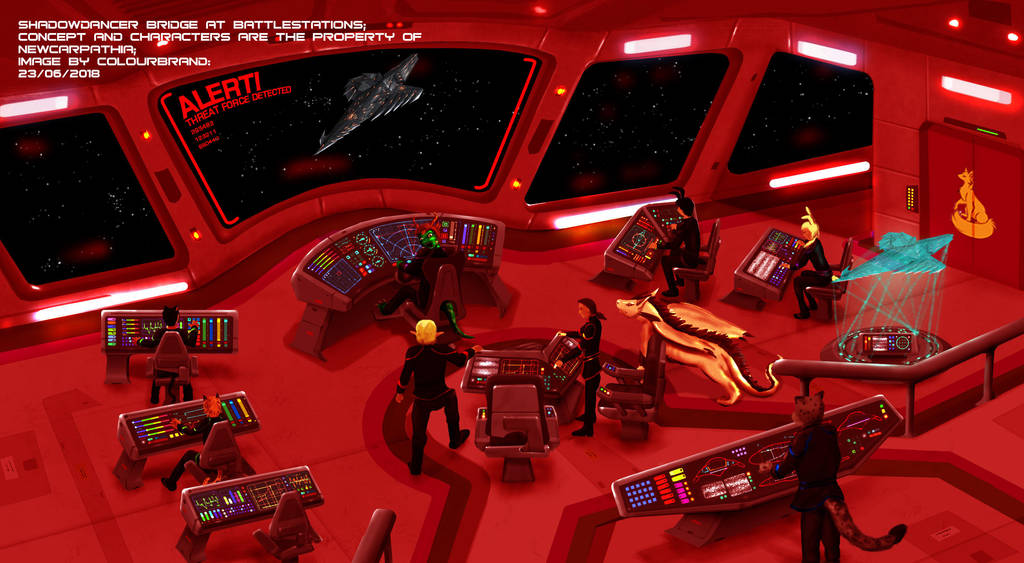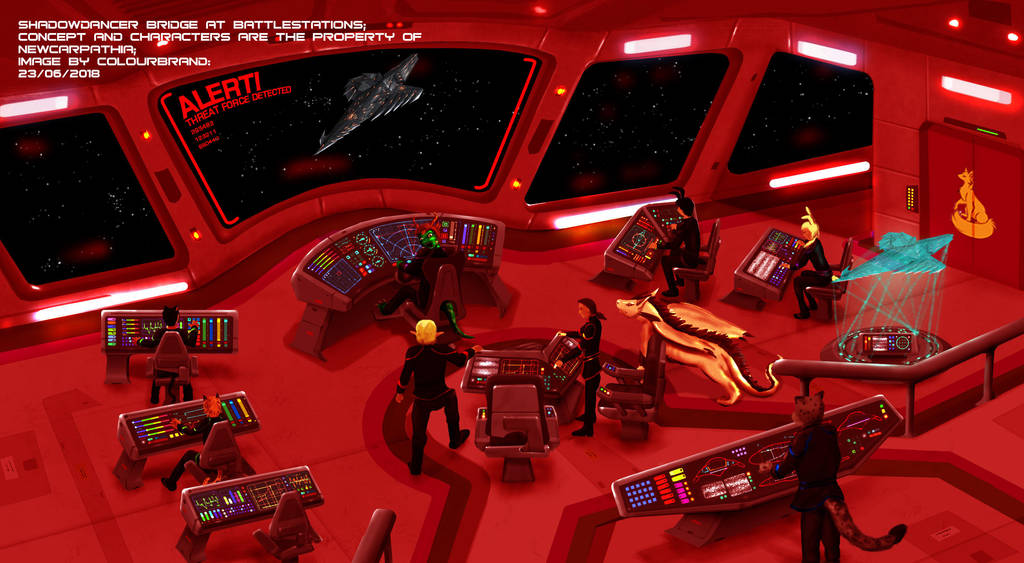 Another version of the Shadowdancer's bridge, a concept whipped up by

and

but this time with characters and a possible engagement with their current menace, the Vashta.
I changed the displays to show the ship in the moment and the adding of characters was a hard one but it justifies and emphasise the designs of the chairs.
Comments and feedback very welcome

.
Enjoy!