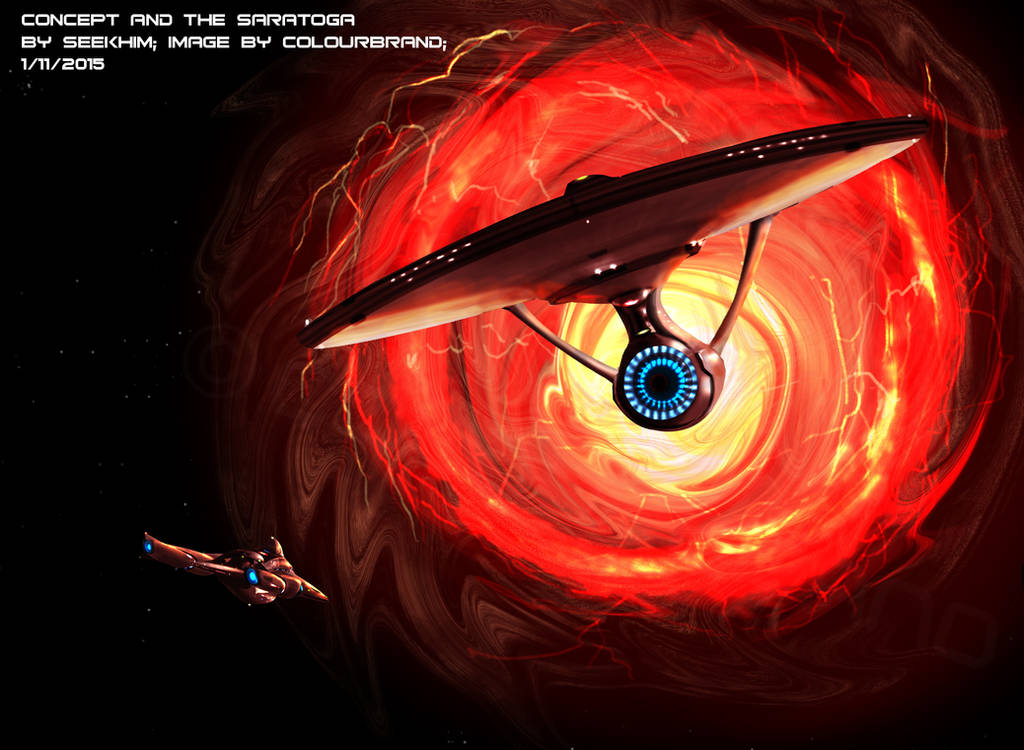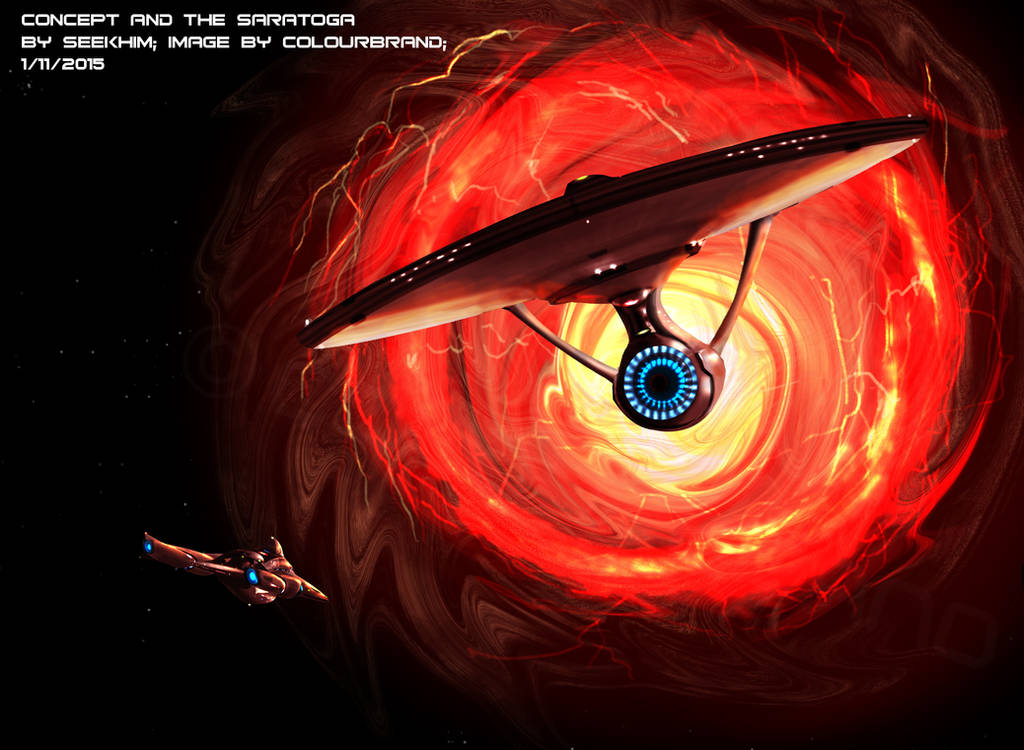 Watch
The Saratoga detects a strange anomaly, and in typical Star Fleet gusto,, investigates.
To their amazement, what comes out is a familiar ship - the Enterprise; the greatest shock is that this is not "their Enterprise" because of one slight alteration.
This is one of a series of commissions from the lovely

who is carrying on her spin on the JJ Star Trek universe.
The title may give away the surprise - but have a look at her work - there is more that you think

!!
The anomaly was the easy part - spin blur and liquify; the hardest part despite its simplicity is the Enterprise itself! Love how the shine on the saucer came out. As for the Saratoga, the design looks more closer to the dolphin than ever

Was a task but am proud how it came out

Comments and feedbacks welcome!
Indulge!