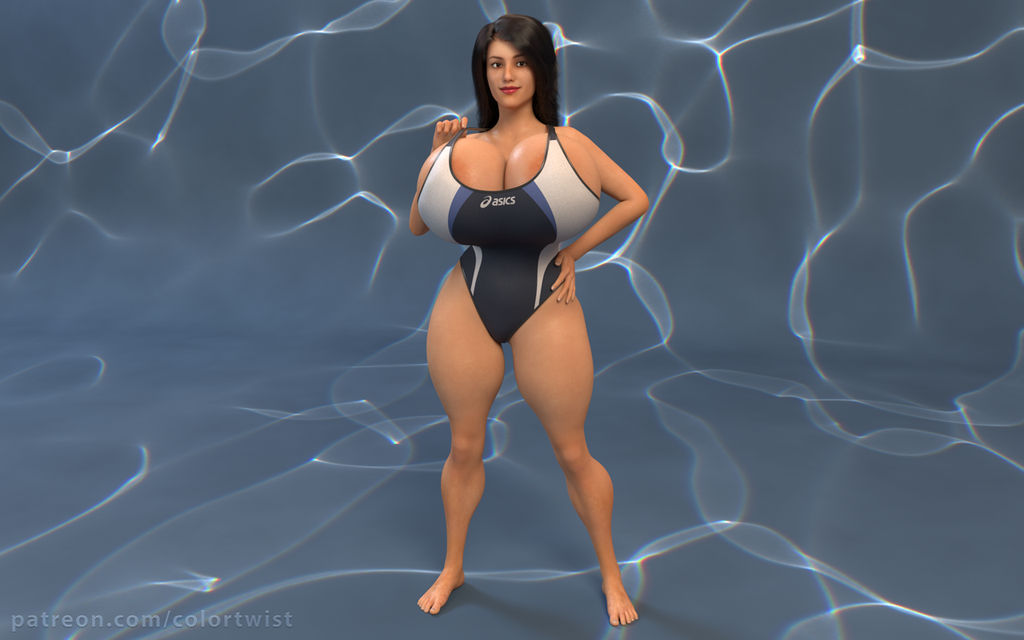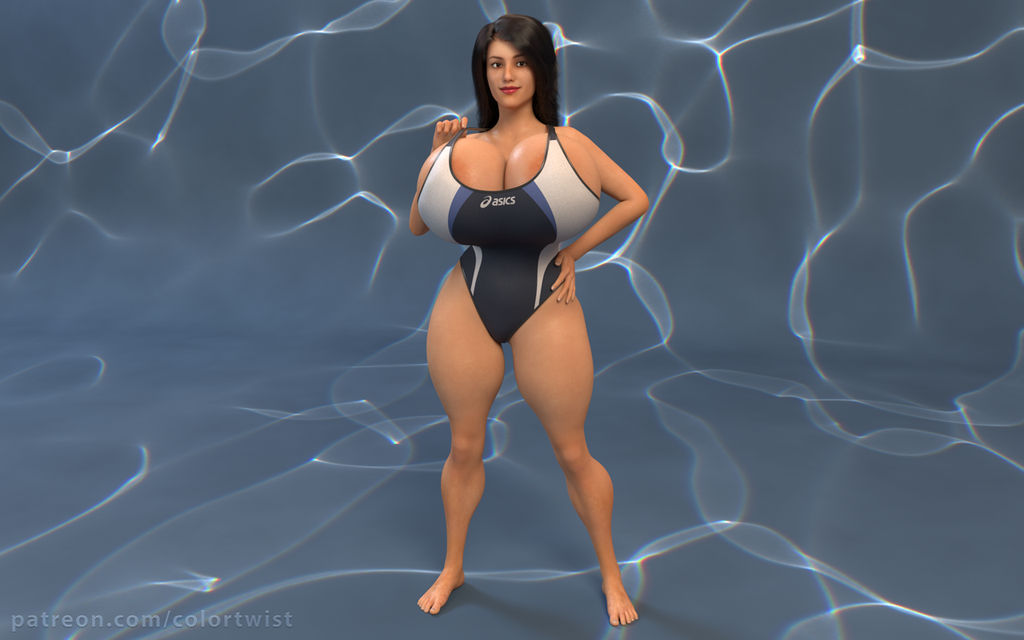 Watch
Bonus points to anyone who can figure out the title.
So this is pretty much what I've been working on for the past couple of months, and a fair representation of the sort of content I'd like to be producing. She's nowhere near the level of quality I'd love to achieve, but hopefully I'll be able to continue improving my skills and that should translate into better renders in the near future.
If you like this picture, please consider supporting me on Patreon!
www.patreon.com/colortwist
High resolution unwatermarked versions will be posted there first as well as any Patreon exclusives and image packs in the future. I also want to thank everyone who's already pledged- it means a lot to me to know that you believe in my work enough to help out.
Character bio:
Vanessa is a 29 year old biochemical engineer who specializes in studying organic epidermal elasticity. She has a quirky and lighthearted personality, and often goes out of her way to try and uplift the mood of those around her. She enjoys fiddling around with finger puzzles, and is often seen chewing on the end of a pen while deep in thought. Very few things can get under her skin, with the exception of insincerity and a lack of honesty. Her hobbies include paragliding, aquatic sports, and swimsuit modelling.
While Vanessa might seem easy going and relaxed during her off hours, her ferocity and determination at the office was unparalleled by her coworkers. She was previously in charge of a special project tasked with eliminating the appearance of age related skin deterioration. After several years of hard work, her engineering career ultimately peaked with the discovery of a formula that promised to become the holy grail of skin care products. Unfortunately her employer could only focus on the disruptive potential of her technology, and responded by shutting down her research and forbidding the prototypes from ever being used in a clinical trial.
Unhappy with her treatment, Vanessa decided to perform her own trials and test out the serum on herself. Post consumption, her skin became strangely resilient and almost latex like. The results weren't entirely unexpected, but what was unexpected was how her body metabolized the excess serum. The molecular compound quickly broke down into a gaseous derivative of helium, quite literally blowing up Vanessa like a balloon. It took her nearly two days to get down from the ceiling, and another three days before she could walk again. To further compound matters, her unexplained absence from work eventually cost her her job.
Fortunately, she didn't need it anymore as she had accidentally stumbled upon something far more lucrative. While the loss of access to the high tech laboratories was a minor disappointment, Vanessa still knew plenty of contacts within the industry who would leap at the chance to replicate and improve upon her unintended creation.
Today, Vanessa models swimsuits full time. She often takes just enough of the serum to keep her body inflated, but not totally buoyant. Her balloon-like curves have become quite the topic of discussion within the modelling industry, and are highly sought after by any swimsuit manufacture who can accommodate her pumped up size. More importantly, her modelling career has put her in touch with many others interested in adopting a similar lifestyle. Between the photoshoots and running an underground serum market, she's set for life- but that doesn't mean she's not on the lookout for new expansive ventures where the sky's the limit!