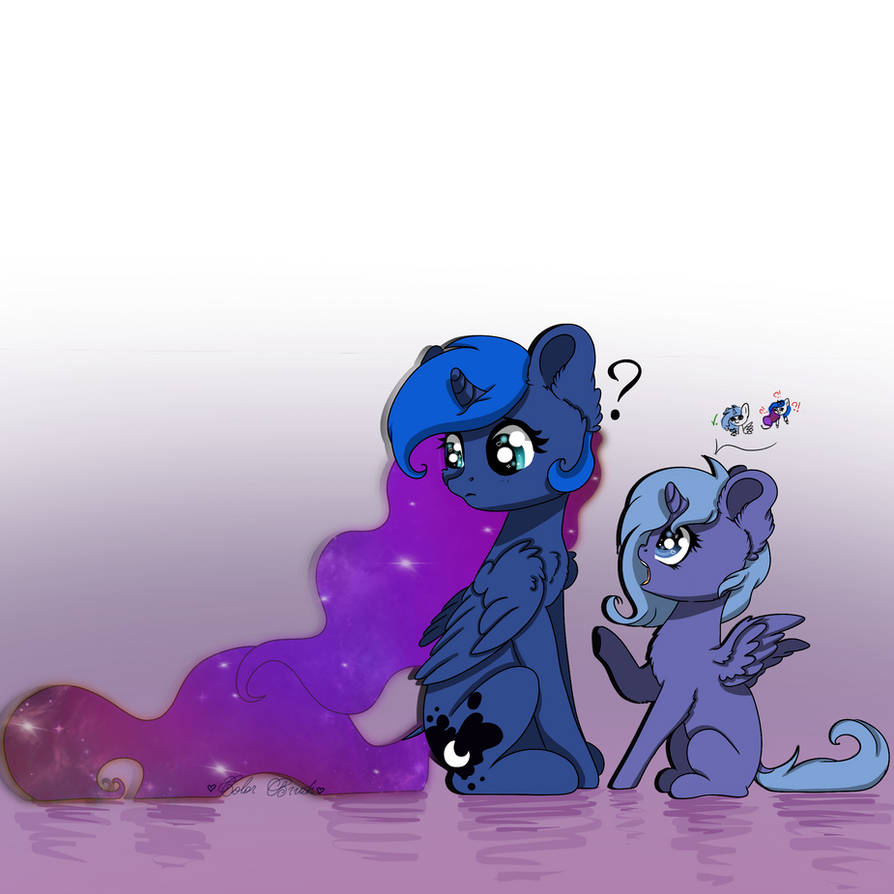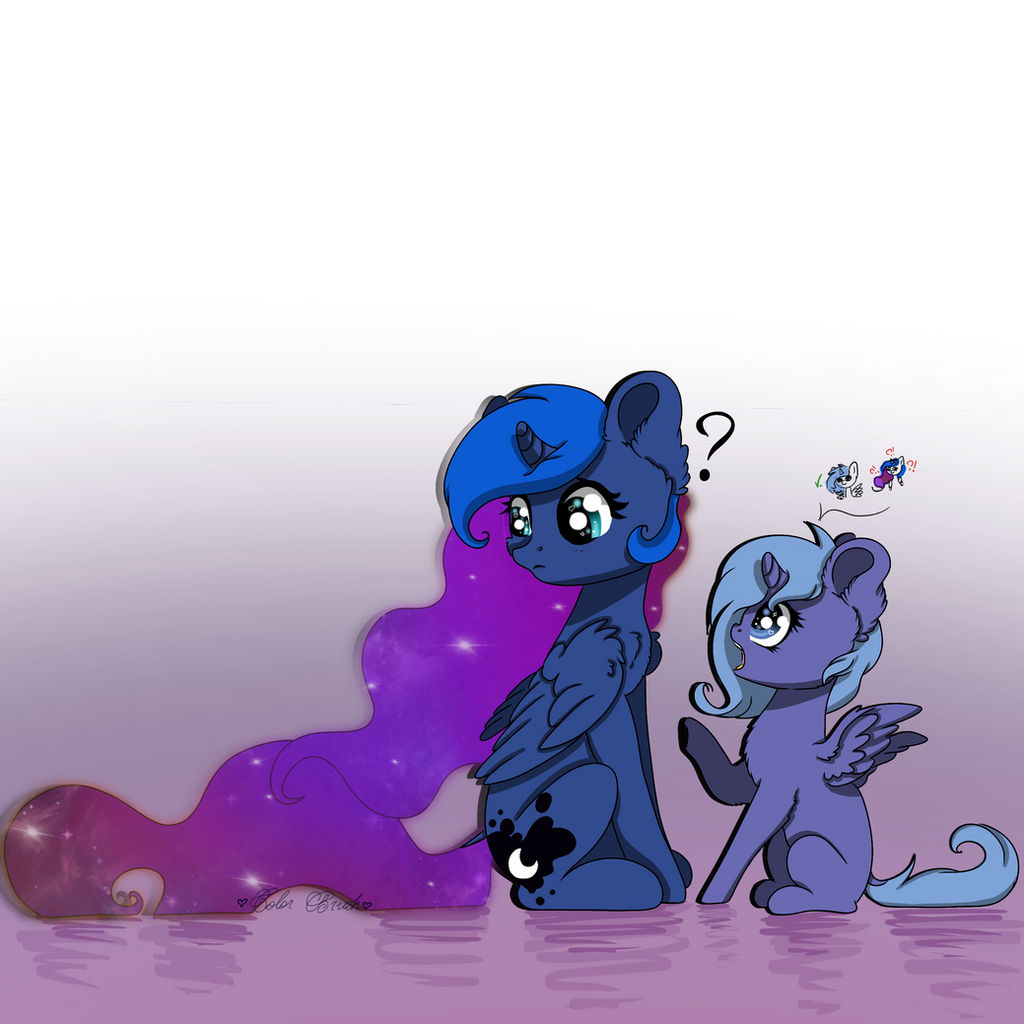 Watch

Woona: I get to meet older-me! [runs up to her] There is something I've always wanted to know for the past 200 years, a secret no one would tell me...
Older Luna: What is it?
Woona: How do we get the space hair?! Tia's had it for 200 years, I want mine now! Now, now now!
Reply

Woona: When am I going to have a amazing mane like you?
Luna: Oh. That? Lots and lots of magic conditioner. Seriously, they cost a fortune, but they're worth it.
W: Huh? I thought it was because of all the magic we had.
L: That too. But... you can't be sure, you know, with our age when it will lose its fluff.

Lovely work
Reply

Cute!!

Reply

This Deviation was featured in the following Equestria Daily Post
www.equestriadaily.com/2017/01…
Thank you for providing pony material for all of us to enjoy

(This bot is unofficial, it is NOT affiliated with Equestria Daily. If you do not wish to get these notifications anymore, please just block this account.)
Reply

So many stars inside that it's hard to brush....
Reply

untranslatable English humor ?

( the name of my OС : Сolor Brush, but my nick on DA : Colorocka ) hah.... now you know)
Reply

Reply