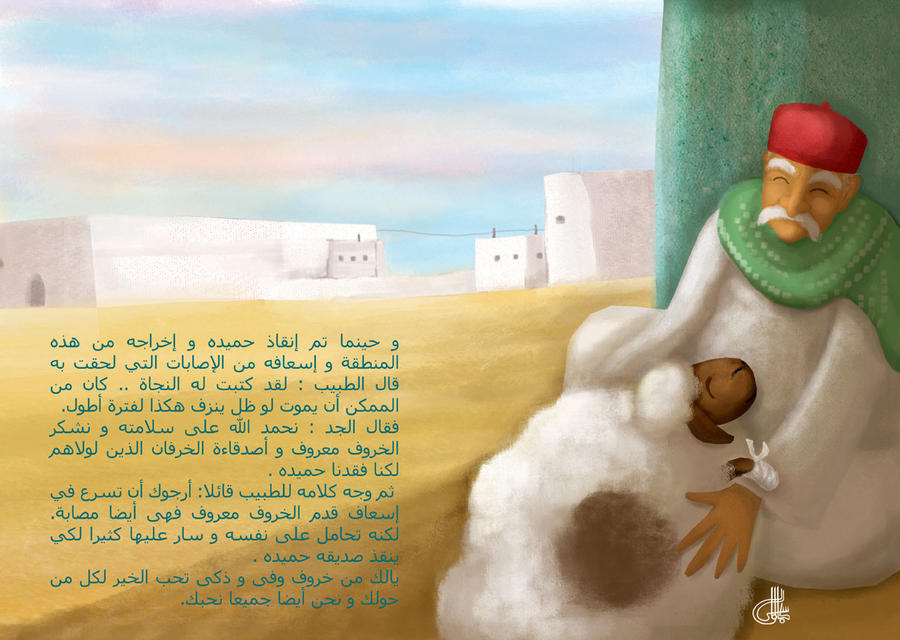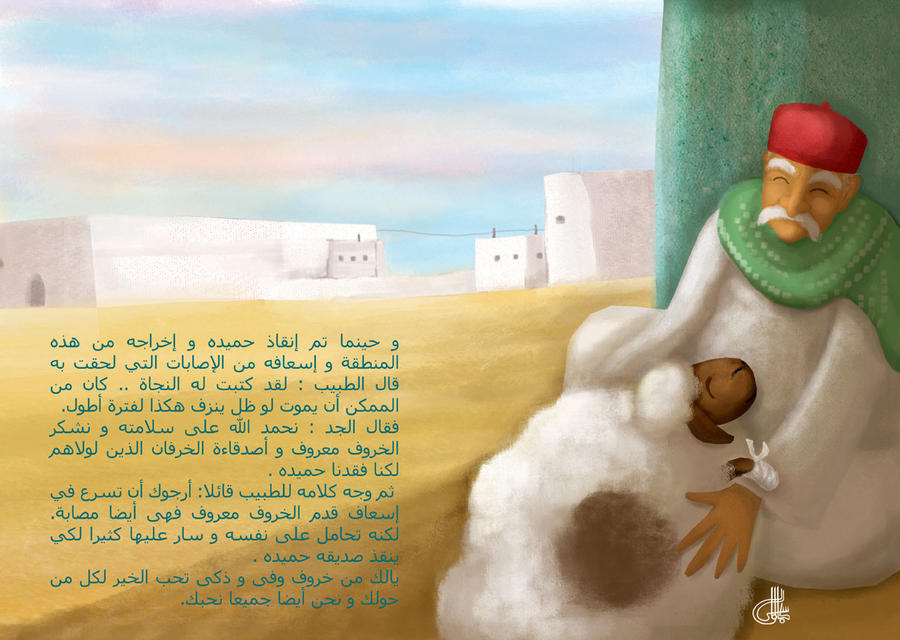 This is a book titled :
"maa'rouf the sheep" its made for people specially "children" who lives in "El Alamein" north desert of africa and on the land of egypt were WW2 took place and ended leaving remains of harmfull mines covering a huge area killing and deforming all kind of life thats living there till now!!
[link]
its a message to the world, a story to tell histroy of war and a way to teach people how to deal with harmfull mines.

ماشاء الله
دى مبهرة بجد
الله عليكى
و مبروك الامضاء الجديد الجميل

Reply


such a lovely illustration!
It's a pity I can not read the signs, but you did a wonderful job with the characters, which are very expressive in telling the story!

(I can suppose the little sheep was hurt by such a mine left behind from WW2 and now the shepard is happy to have her back)
Reply

thank u so much

well the signs are my signature in arabic calligraphy " koufi "
im so happy by ur critic and yes ur totaly right about ur interpretation.

Reply