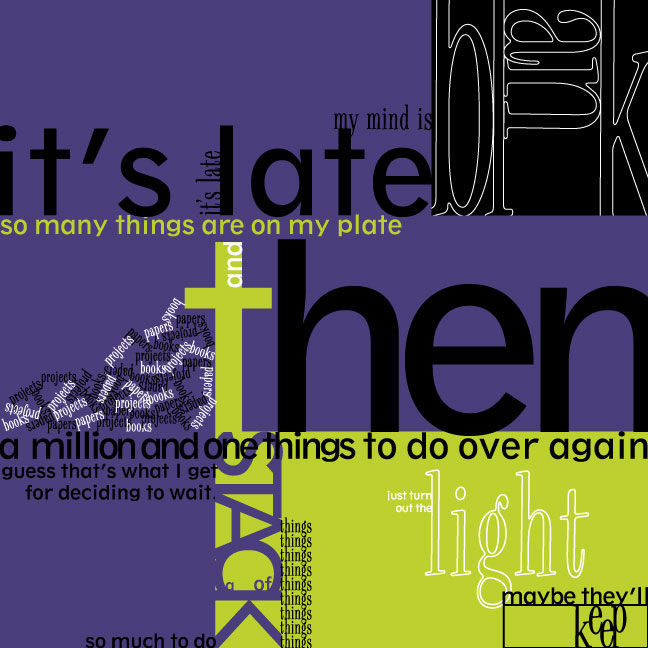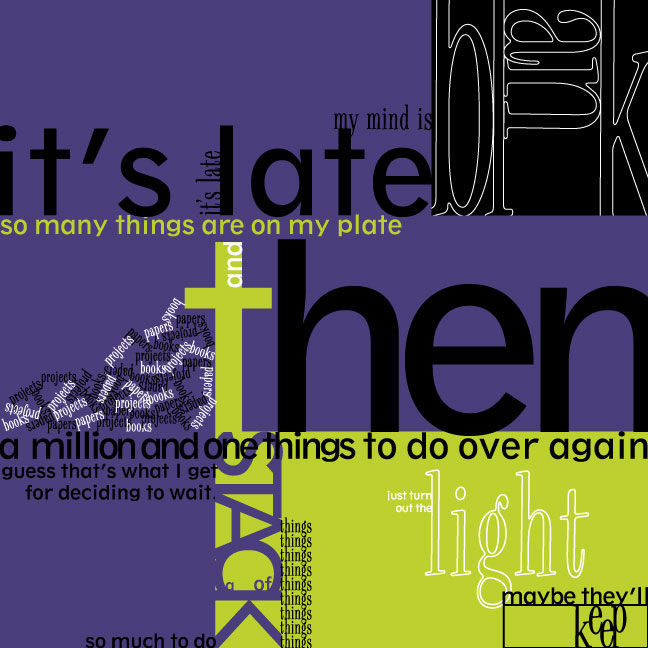 Watch
I really am kind of annoyed that there isn't a typography category... maybe I just don't know where it is. anyway, this is the second in a series for my Experimental Typography class.

it's late, it's late
my mind is blank
so many things are on my plate
projects, papers, books and then
a million and one things
to do over again
I'd better stay up
I'd better work late
guess that's what I get
for deciding to wait
so much to do
a stack of things
just turn out the light
maybe they'll keep

"it's late" (c) 2006 by mE

edit: uh... it needed to be purple.

Reply

Nice typography

Reply

Interesting color choices...can I ask what inspired the yellow, red and black scheme? Very nice poem too.
Reply

yeah... you can ask.

I dunno.
Reply

It's late here too.. 42 minutes past bewitching hour

Reply