137 Favourites
29 Comments
1K Views
Merry Christmas!
I thought it'd be a fun gift for friends and cloverpup owners alike! Did NOT intend to include so many, but I tried to include those I see around a lot still, so sorry if you weren't included, but hot diggity there are a lot of CPs!
Here's a version without the text!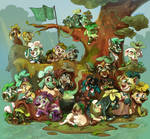 I'M... too lazy to link people omg I'm sorry!

Image details
Image size
1000x930px 1.32 MB