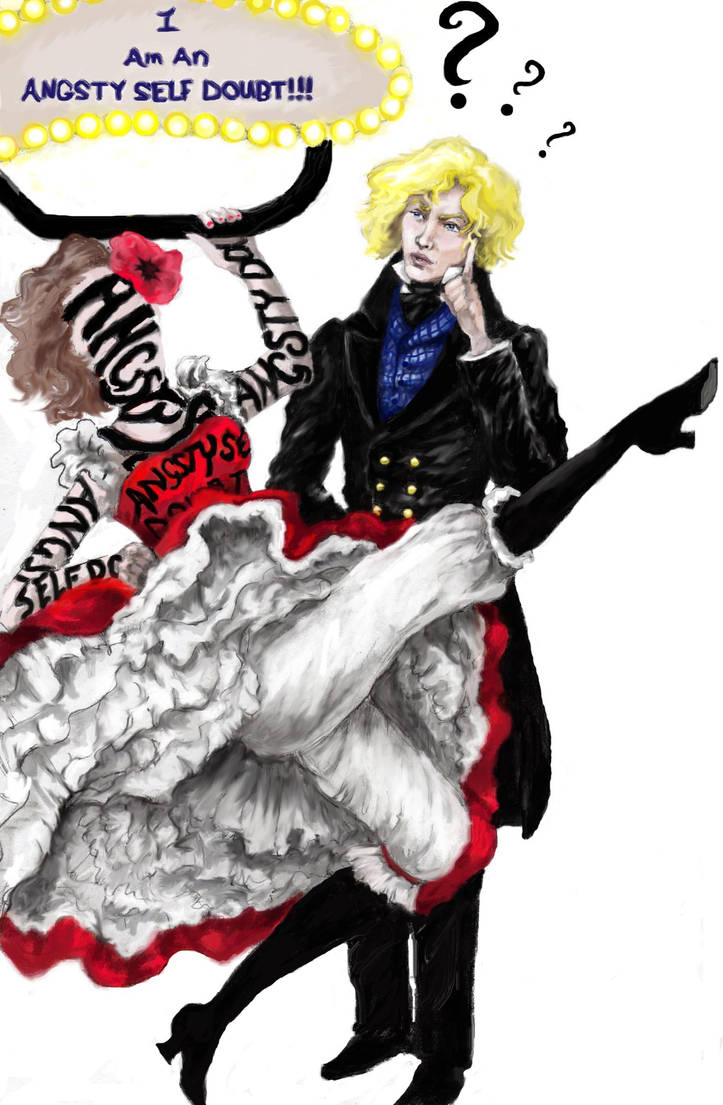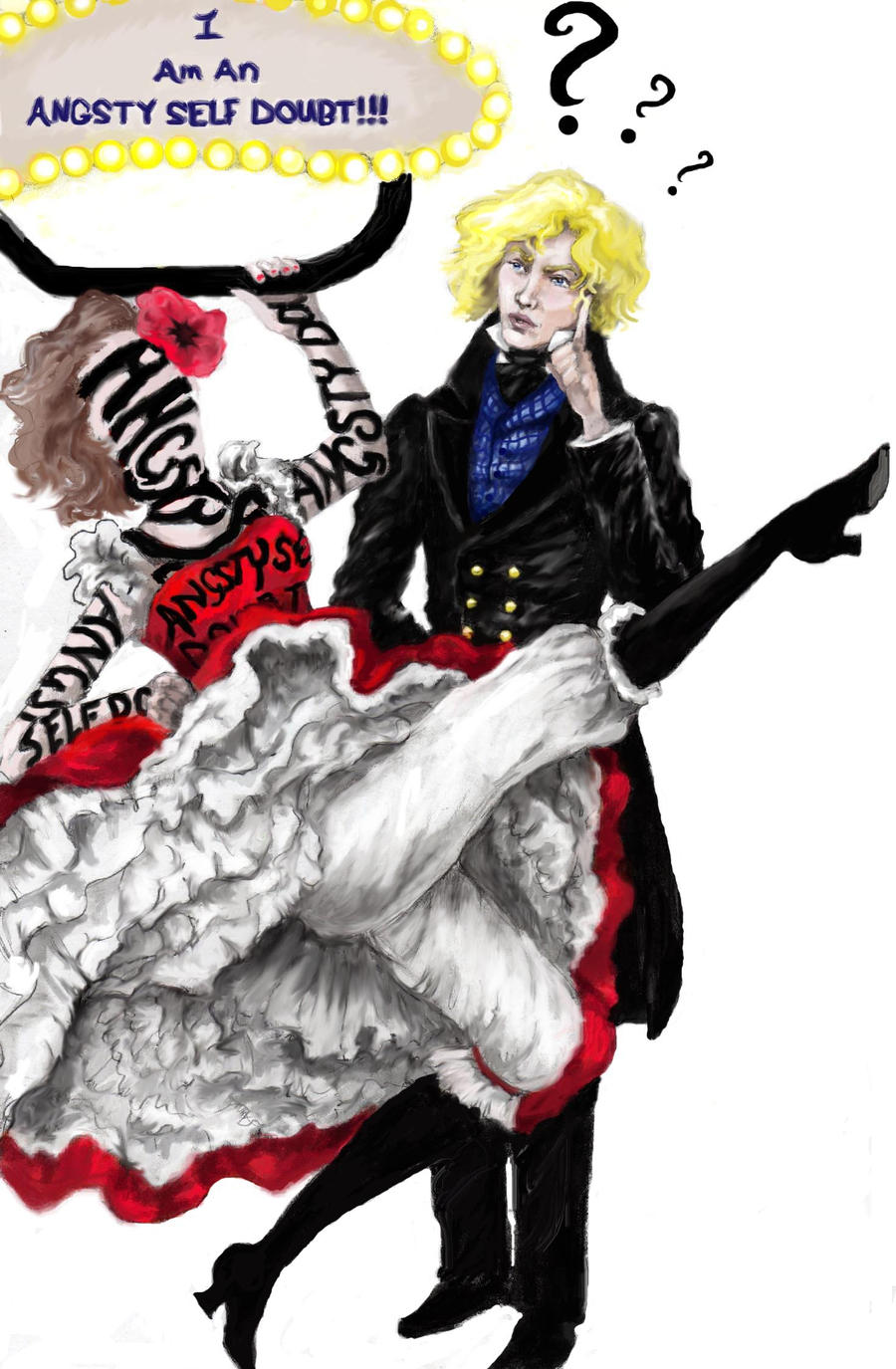 Watch
A product of the Barricade Weekend in Paris...among many long meta discussions, I was on my usual grumble about fanfic writers who invest Enjolras - the least neurotic character imaginable - with angsty little self-doubts. You know - the "we're all going to fail!" "Why am I doing this?" "OMG...what if I get everyone killed??!!??!111"

Often because they want him to fall into Grantaire's Manly Arms for comfort.

Marianne/Orestes Fasting brought up a comment I once made along the lines of a Blackadderism: "Enjolras wouldn't know an Angsty Self Doubt if it put on a nice frock and danced a can can around him while waving a sign in his face saying "I'm an Angsty Self Doubt".

It was then suggested I draw said flamboyant Angsty Self Doubt.

You can blame the jet lag.