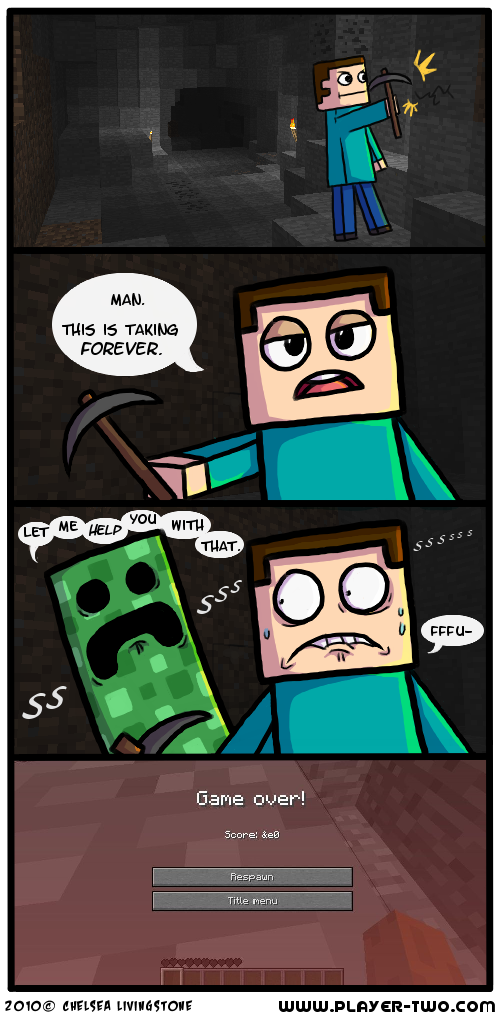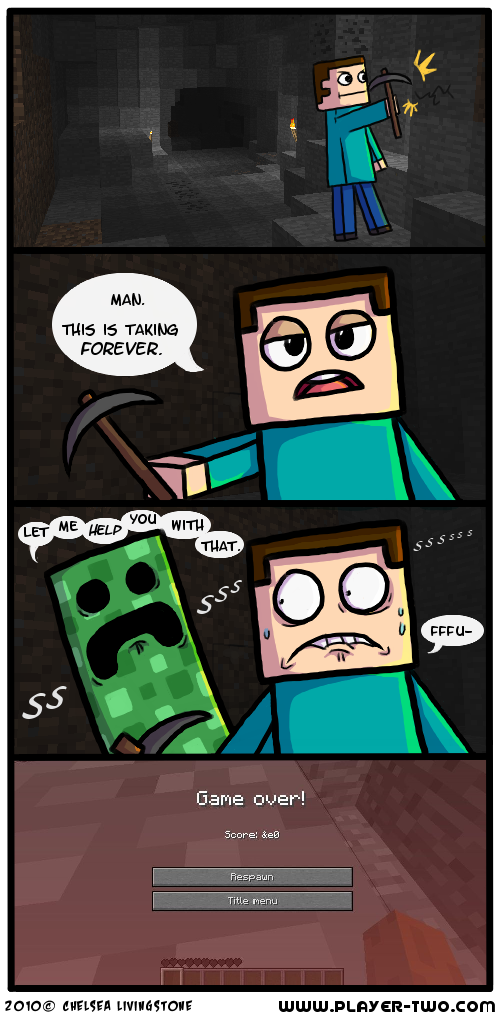 Soooo back in at least August, I said I would start drawing some of my adventures in games or similar things.
LET THE ADVENTURES BEGIN... with minecraft. C:
---
Digging can take AGES to complete. Depending on what you have planned anyway.
Creeper is such a nice monster. He wants to help you dig away those blocks.

SSSSSSSSSSsssssssssssss
You can check out my comic series here - [link]