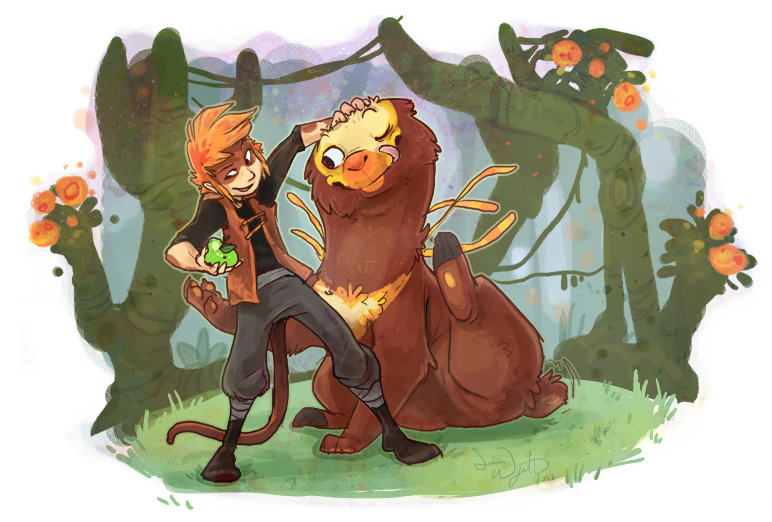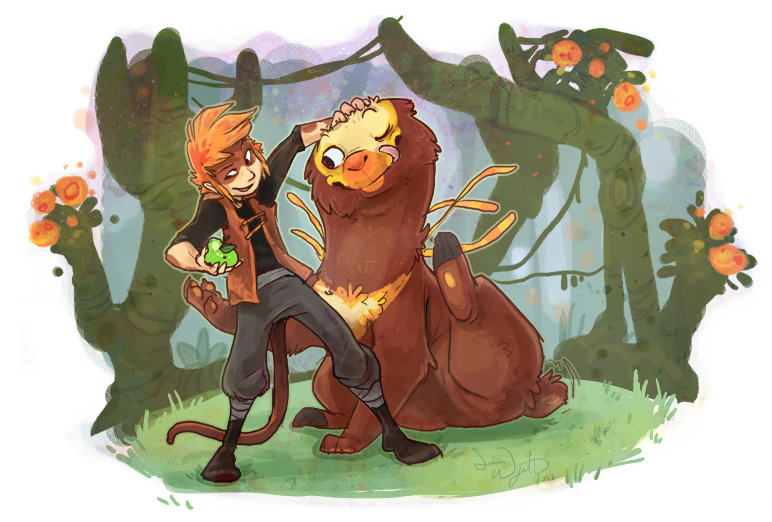 Watch
YEY FINALLY.
I bought these two characters from =
griffsnuff
awhile ago and haven't had a change to draw them myself until now. I love all her designs, but these guys stole my heart. Kid + big monster friend = best combo everrr.
I decided that they're treasure hunters, currently in a jungle where exotic fruit is everywhere, which makes seemingly uncommon green apples the real rarity of the woods, and apples are Sunny's favorite snack C:
Bam!
Photoshop CS3