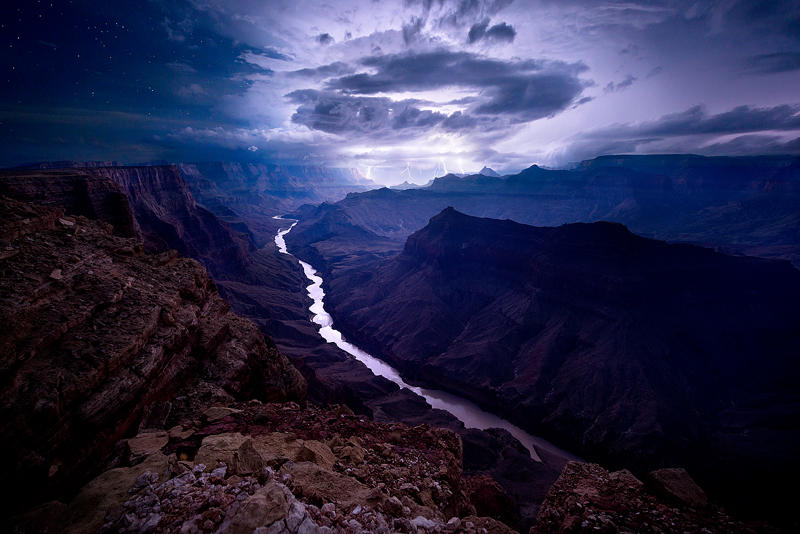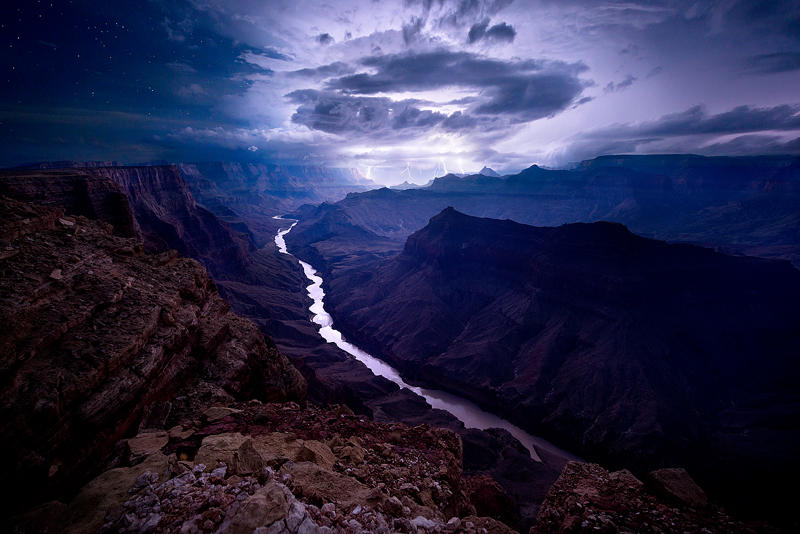 Watch
I have been hunting lightning for four years now, in the small amount of time I have that is not taken up by lab work and school. The trick, I have learned, is being patient and lucky. That's about all there is too it. After tracking and learning the patterns of the monsoon systems of the Southwest, I had about zero successful trips all organized with excessive planning. Then, on this trip, when I felt I had already missed the best opportunities due to scheduling conflicts, I got lucky.
While watching the clouds dissipate as the day went on, down to nothing at sunset, I also felt another monsoon season and weeks of planning go down the drain. Then, just after night fall, in the perfect loaction, a series of electrical storms built and hit out of nowhere. The shear density of lightning is something I didn't even know could happen. For a period of about an hour, three surrounding storms displayed about a bolt every second like a strobe light. There were times that I had a hard time breathing I was so excited and so focused on completing this photograph.
This is one of the most difficult photos I have achieved. The bolts were so bright that, in order to expose them properly, I had zero information in the surrounding landscape and night sky. So, I had to, with intense sadness and trepidation, give up a few of the bolts to get an exposed landscape. What this means is that I had to significantly over expose the lightning to register the land. The hard part about that is, as anyone who has shot lightning will tell you, you never know when the perfect bolt is going to strike, and, indeed, the best of the entire night occured while I was exposed for the land. However, you can't have everything you want and to come away with something rather than nothing, I had to make a sacrifice. I would do it all again if given the choice.
I hope everyone enjoys it.
To order a print, visit:
fineartamerica.com/featured/on…