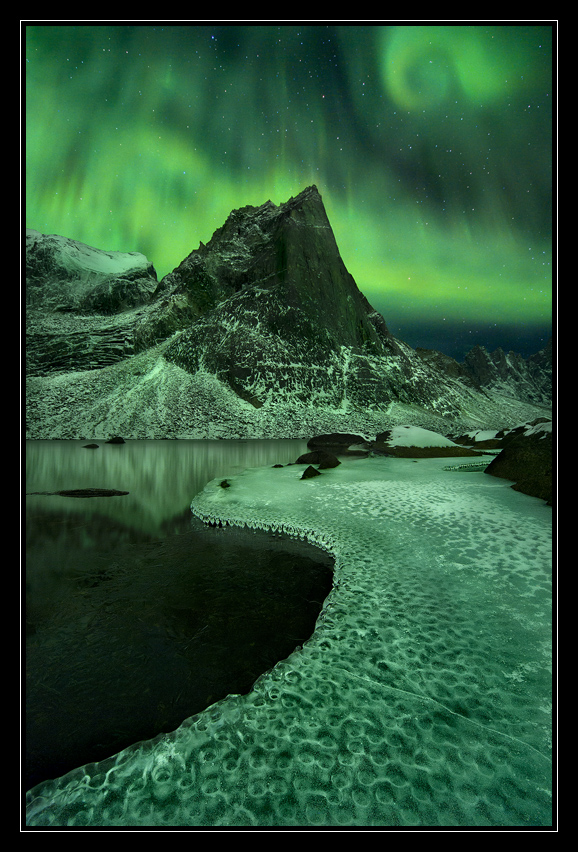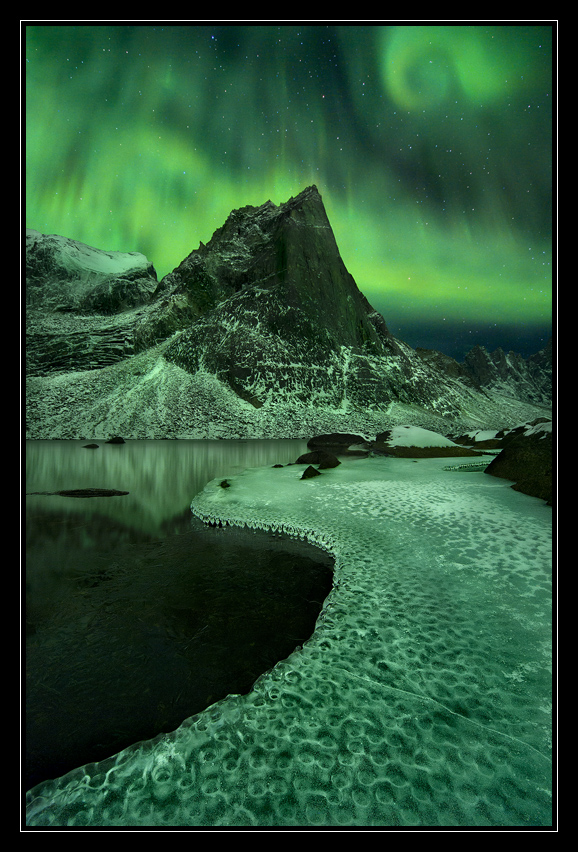 Watch
Water freezes to the edge of this northern lake. Then the water level falls, causing the ice to be suspended in air. The cycle repeats, leaving the icicles hanging and fragile.

I cannot touch the ice or my photo will fracture. Like a cat, I sneak out on all fours, balancing on needle rocks that puncture my jacket. Elbows cut, down feathers escape from my sleeves.

The aurora starts as a single jade beam in the north, hanging across the sky, immobile, alien.

The beam, as a conductor, commands stillness. Slowly, it separates into two - the conductor raises his arms. He taps the podium - a shudder, a ripple traces the beam and my spine.

Two more beams now. Texture forms as a constant undulation with the conductor's building movements.

Then, abruptly, the Maestro throws his arms wide and the beam explodes, covering the sky. Greens writhe and coil; purple licks the edges. Whirlpools tumble overhead. The souls of the mountain gods flame on the horizon.

The aurora fractures as diamonds through breeze-blown tears. I am sad I cannot see the whole sky at once.

Technique: To shoot the foreground in this low light, I took eleven 30 second exposures @ 2.8 iso 1000, all focused at different points to achieve full depth. Then I shot the sky at 6 seconds at iso 4000. I shot the sky faster to retain texture in the aurora.