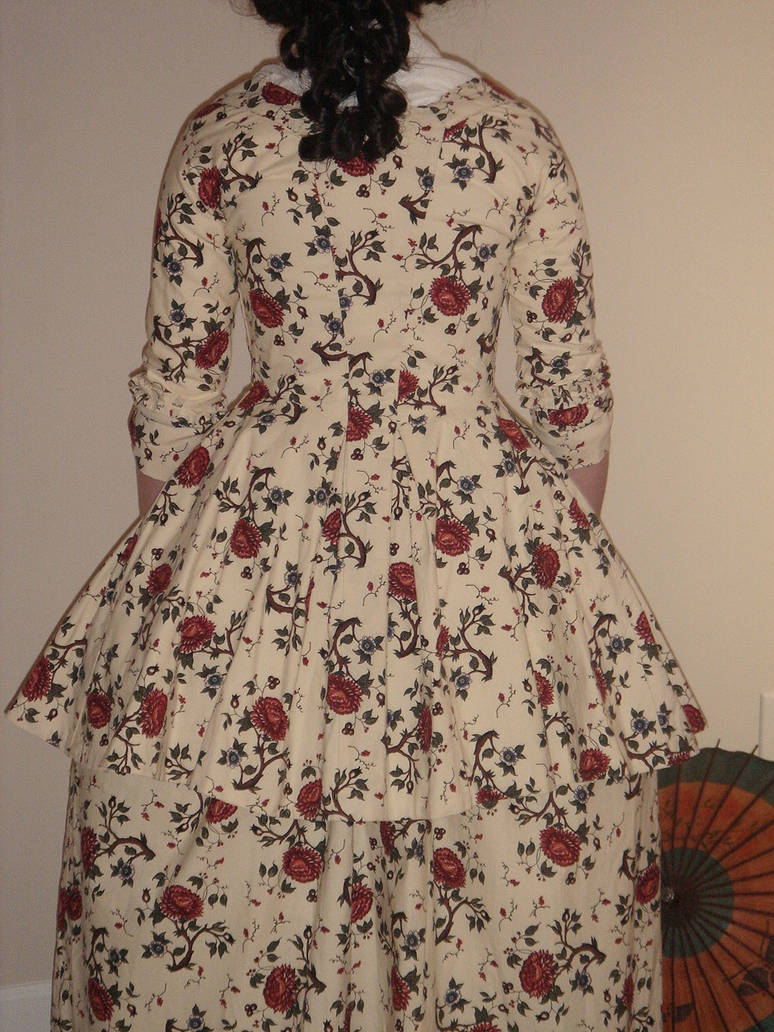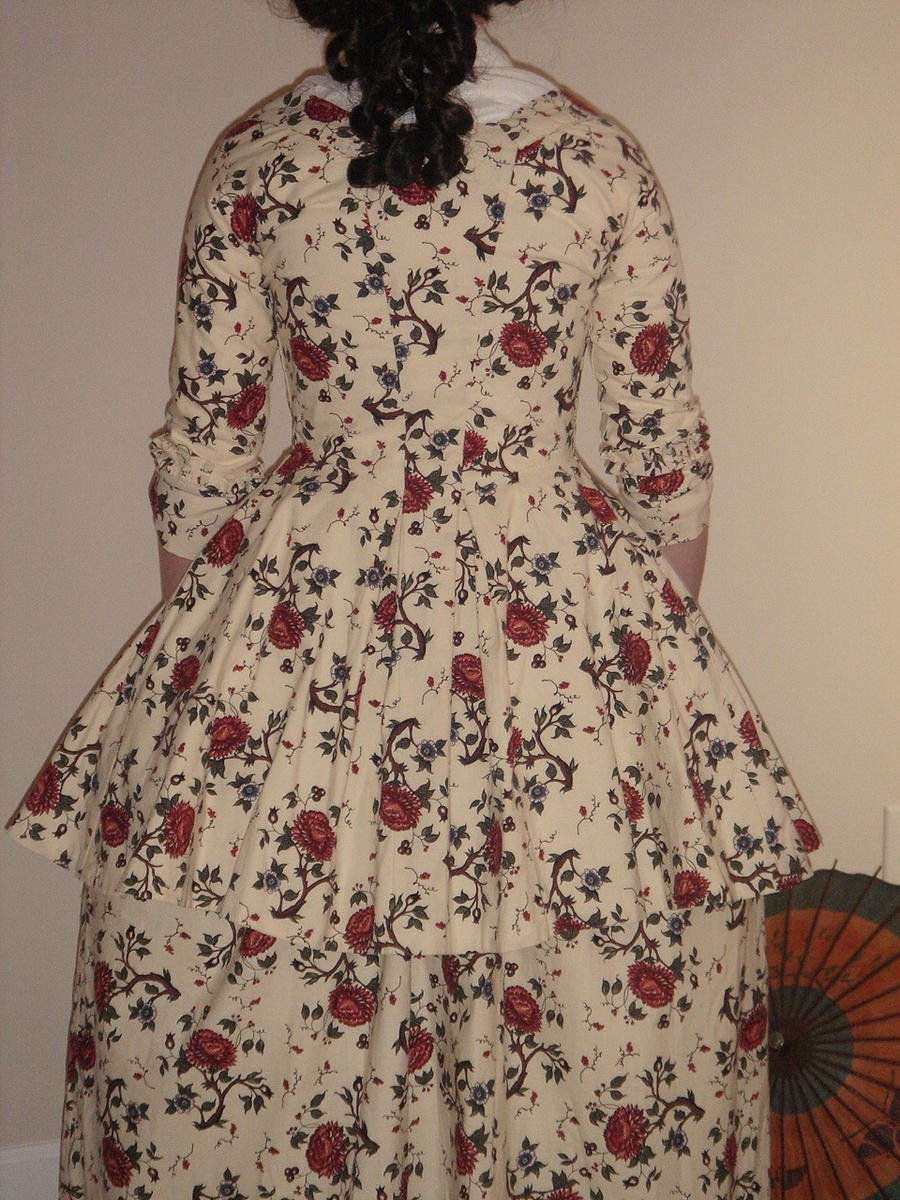 Watch
1770s Caraco jacket and petticoat based on an extant from the Victoria and Albert museum. It is all hand-sewn. The jacket is made from three pieces of fabric (excluding where I had to piece the back for width). The back is pleated down the center and continues over the shoulders and extends into the sleeves. The fronts are pleated back as well. There are three sets of tabs in front that pin over a stomacher. The sleeve cuff is gathered up in a loop and button with small pleated trim. Built over stays and paniers.

Wow, I heard of others struggling with the construction and fitting of that V&A jacket. Where did you get such perfect fabric?
Reply

It's a Colonial Williamsburg collection fabric intended for quilters. I know Reproduction Fabrics carries it online, but I got it from a local store.
The draping was surprisingly easy compared to what I thought it would be. I had heard a lot of the same things. I did make at least three mock-ups. The back pleating and the angle of the sleeves were the worst part.
Reply

ALL hand sewn?!

Anyway beutifull dresses as always!

Specially I liked the stripped dress of 1780 :3
Reply