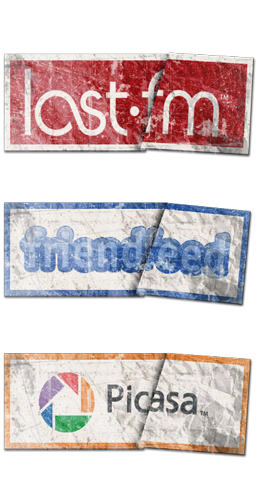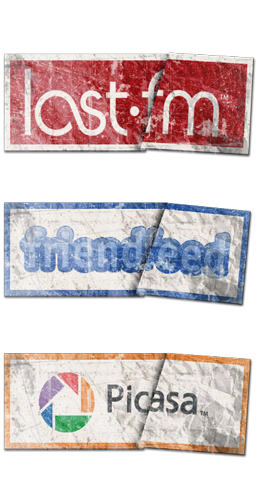 Here is update of my Extreme Grunge Garment Icons.
I've add it 3 new 256png icons - LastFM, Picasa and FriendFeed.
Thanks for all comments on original Extreme Grunge Garment Icons
[link]
and all support.
Hope You will like these one too

I love this whole set! What about Posterous, vimeo, qik and maybe even an RSS one?

Thanks again!
Reply

Great addition. Can't wait for the next update which I hope includes Stumble Upon, Google Profiles, and technorati.
Reply

Hi, I love this desing

Can you prepare more design with gmail and spotify?
Thanks!
Reply