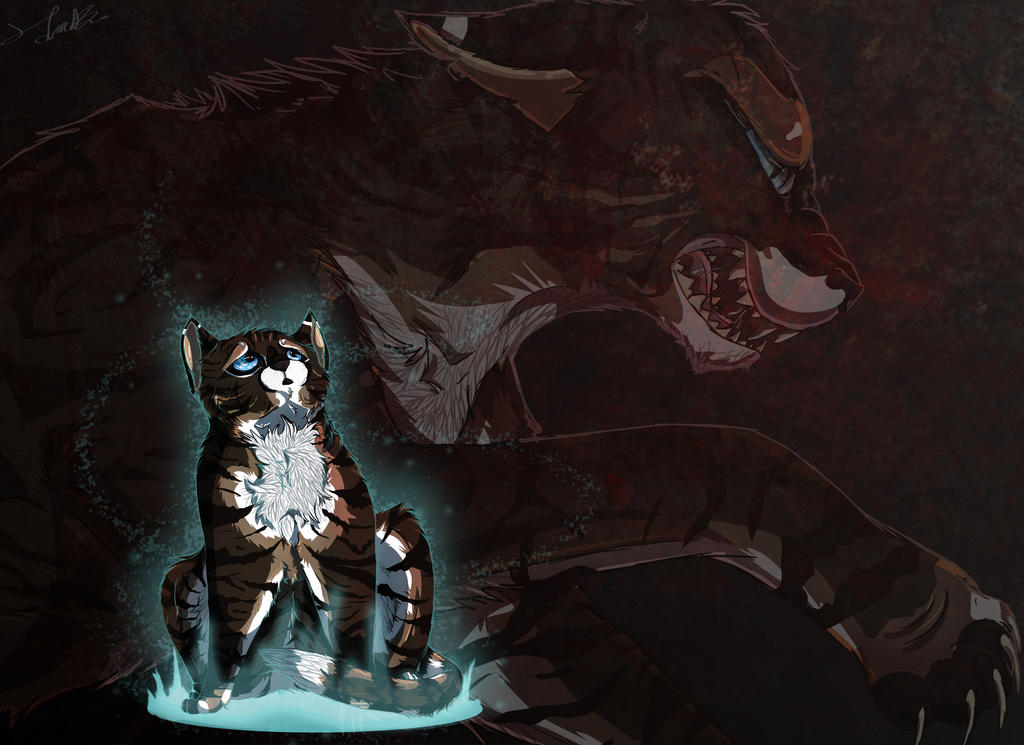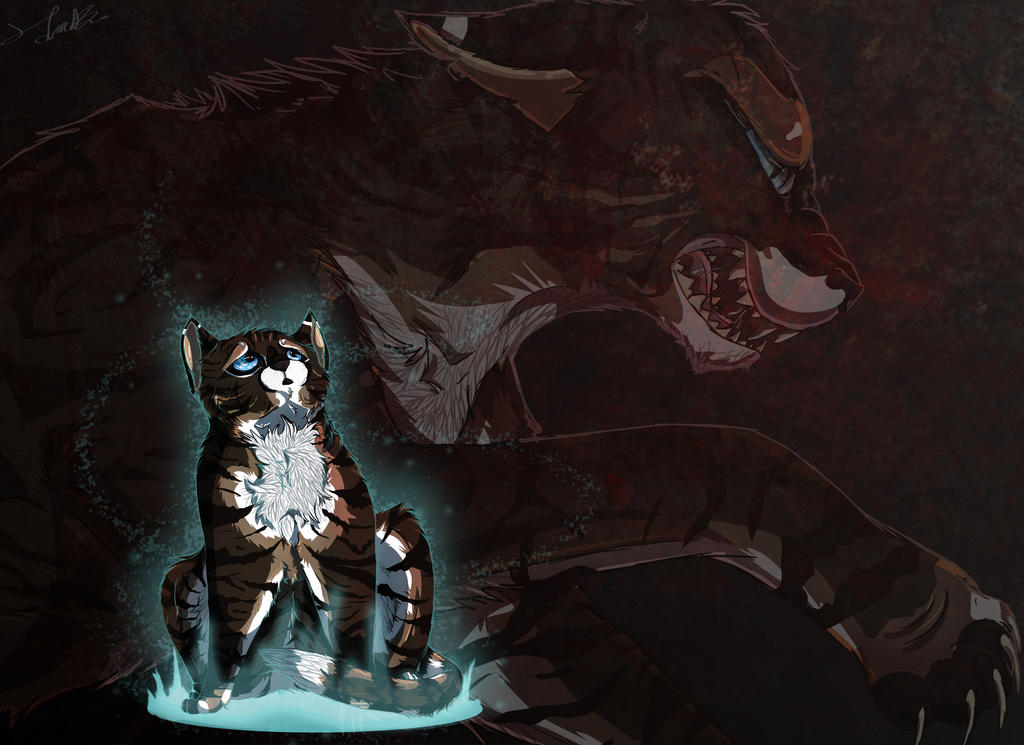 Watch
Entry for

contest!
So, this took me quite a bit of time, but that's because I really wanted it to turn out exactly how I pictured it and good quality. Now, then, time for a very long description. *cracks knuckles*
As you can see, I chose to use Hawkfrost as my contest entry. Honestly, I knew almost the minute I read the contest rules that I just HAD to do Hawkfrost - I didn't suspect many people to use him, and he's one of my favorite characters.
In the "Tigerstar and Sasha" series, we see Hawkfrost as a young kit: playful, mischievous, and innocent. He and his siblings never knew their father, Tigerstar, but their mother told them stories of the warrior he was before Sasha learned of his true nature. Then, Hawk's brother, Tadpole, whom he looked up to and followed, drowns when the basement of an abandoned house floods. He is just devastated by this. He and his family begin to move around, looking for a place where they can stay and live happy lives. However, they get driven out of a barn by some mean cats and go to Riverclan. Fast forward a couple of years to the ambitious and crafty cat who schemed to get power in his clan and fought on the side of Mudclaw. Fast forward past THAT to the cat that attempted to get his Half brother, Brambleclaw, to kill Firestar. This is Hawkfrost. What happened to the depressed little kit that had so much potential? Well, in the end, he did end up meeting his father, and eventually fighting on his side in the biggest battle the clans had ever known - they day light would rule out the dark. Could Sasha ever have known that her little kit would die at the hands of his half brother (twice), and fade away into nothing along with the rest of his dark comrades? What turned Hawkfrost so evil? This is the question that I want you to think about when you see this picture. I cannot quite answer the question myself, but I tried to capture this contrast in my drawing. The cat in front, Hawk, was drawn kind of sad looking, but still curious and wondering what else the world has in store for him. The cat in the background, however, is the Hawkfrost that most people are familiar with. He's in a fighting pose because that was how he lived his life - constantly fighting to get what he wanted, just like his father.
*edit: changed the file to a PNG because the JPEG completely jacked the quality. Stupid JPEG.
Time taken: 1 day
Program: Photoshop CS6
Hawkfrost & Warriors (c) Erin Hunter
Art (c)

That scribble up in the corner is my crappy signature. Woops.