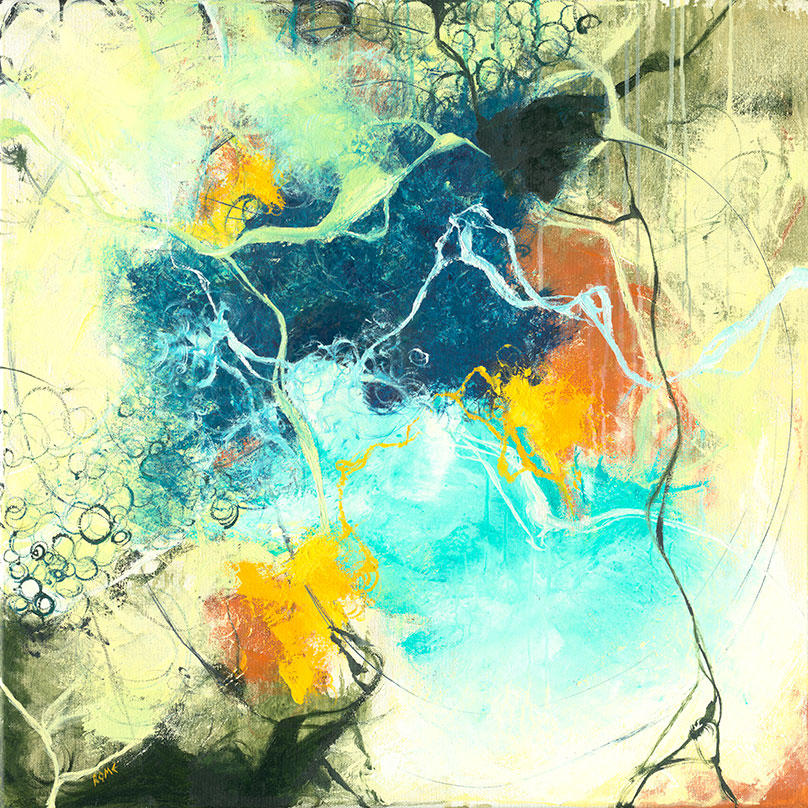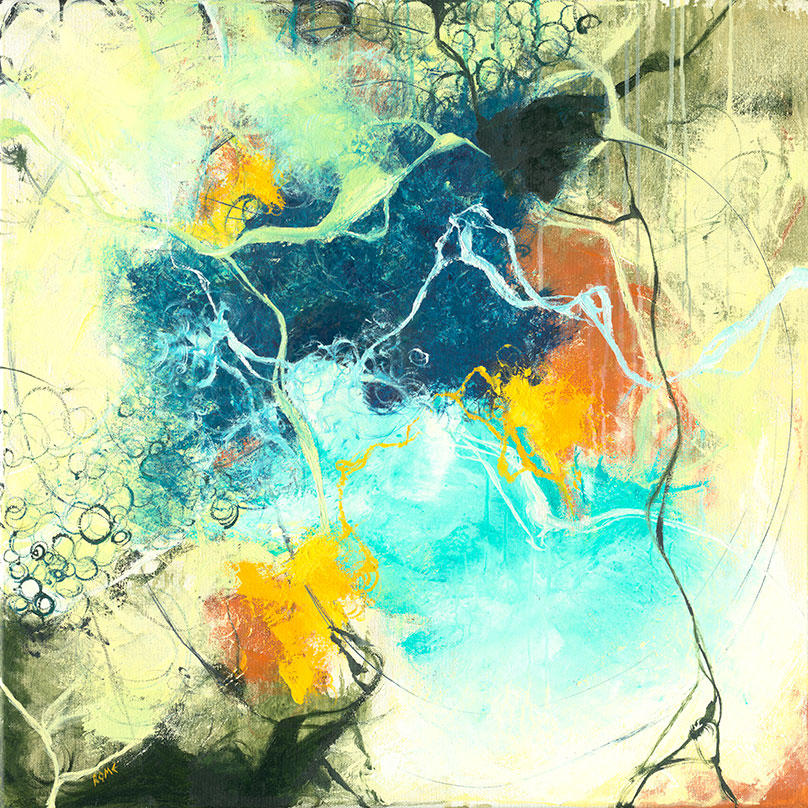 24"x24" Oil on Canvas

Another painting that had quite the journey. I had a sketch of this piece that started me down the right path, but then I ended up getting lost a bit. I stepped back from the painting for a time to let it "breathe" a bit and really explored the composition and added bits and pieces to it. I ended up doing a bunch of digital sketches with this painting try to get the feel of it. Towards the end I hit the proverbial wall and just stared at it for a day or two. Then the most amazing and creepy thing happened....I flipped the canvas over and discovered the painting was already done. Hence the wall. Sigh...this is intuitively painting upside down is really becoming a trend for me.


© cogwurx

visit cogwurx elsewhere:
www.cogwurx.com/social
The textures and clashing of the oranges and blues really drew me to this piece. The style and technique remind me of an ancient mural or depiction of a creation story, and I mean that in the best possible way! I very much like what you have done here. The only thing I really think you could do that might improve is to use your colors to make the blue and oranges stand out a little more. I think adding more of that dark olive green around some of the edges and maybe giving some more dark blues to the lower part might make the central point pop a little more. The dark blue in the center does help, but as there is a lot going on in this piece, finding a central point and making it pop out to the viewer can really help get more attention. But that is just my humble opinion, and is not intended to degrade your wonderful art in any way, shape or form. The various bubbles, cracks, lightning and shadows and highlights really make this something that I can look at for a long time, which is a huge plus. So good work and keep it up!
The Artist thought this was FAIR
2 out of 2 deviants thought this was fair.

you have some own "face''

... beautiful work!
Reply

Reply

Reply

It's really cool, I love it!
Reply

Hah, sounds like you have found your own personal method! It works really well, this is a beautiful piece.
Reply

Nice!

Reply