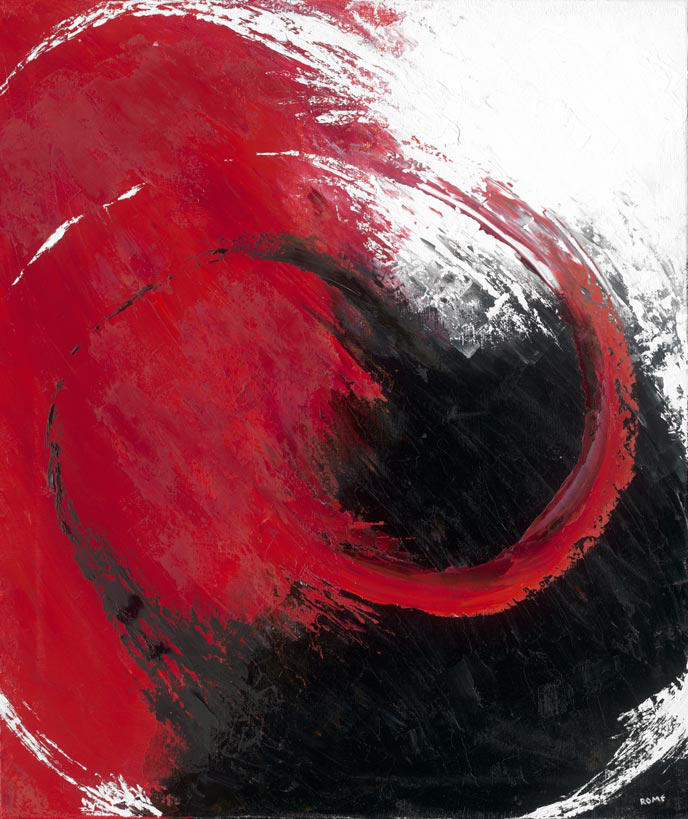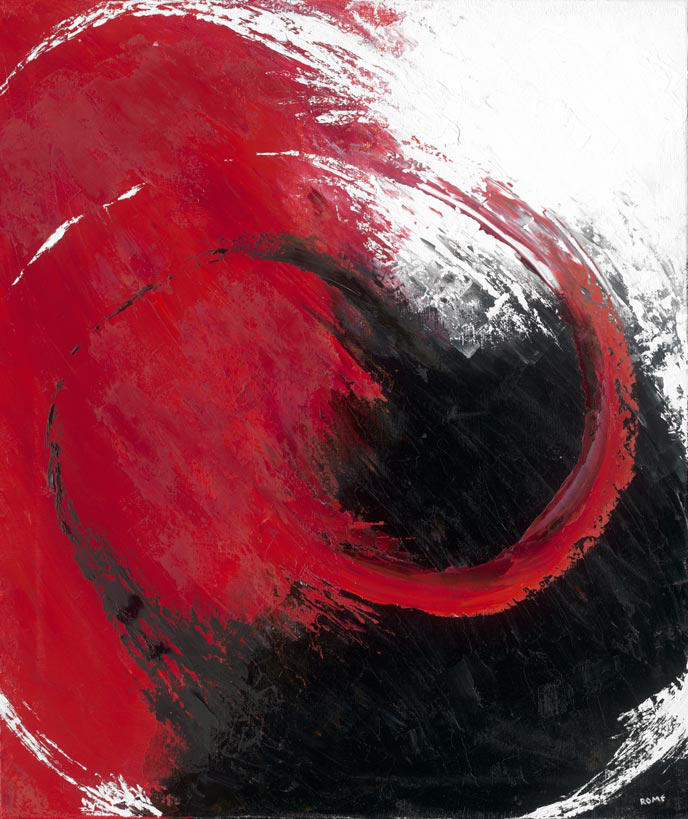 Watch
24"x28" Mixed Media on Canvas
(Oil and Acrylic)
This is the final commissioned painting. You may recognize the painting as being similar to another red abstract called "Smolder":
That was intentional as this painting will be displayed next to that one. So what was just a one off painting became a diptych.
...and now I think I'm down with circles for a bit.
© cogwurx
visit cogwurx elsewhere:
cogwurx | deviantArt | behance
twitter | facebook | tumblr
Daily Deviation
Given 2015-10-20
cogwurx
's mix media painting,
Smoldering
breathes a swirl of red life and freshness into the eye of the viewer and swirls the dead burned darkness away in a wonderful near yin and yang balance. (
Suggested by OfOneSoul and Featured by jempavia
)
I find that the contrast of Black and red to be my most favorites,
I also like acrylic paintings from time to time because of their boldness.
the way the red and black come together is really captivating and I enjoy looking at this Piece, what I enjoy most is that you added white to contrast both the red and black, where as if you didn't it would still look nice, but feel as though something would be missing.
These three colors are also my favorite combinations of colors so you got my good spot most definitely with that.
I have been looking for good acrylic/oil brushes, and I do enjoy the bold Acrylic feel, if you don't mind sharing just PM me.
Overall, with the Acrylic boldness, Reds stunning contrast to black and white and the arches that remind me of the sun, this painting gives an over all powerful feel.

The Artist thought this was FAIR
1 out of 1 deviants thought this was fair.