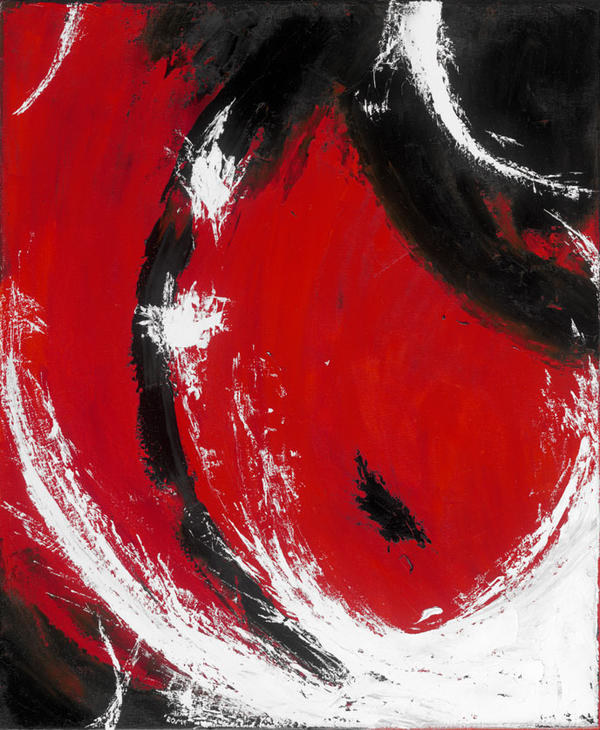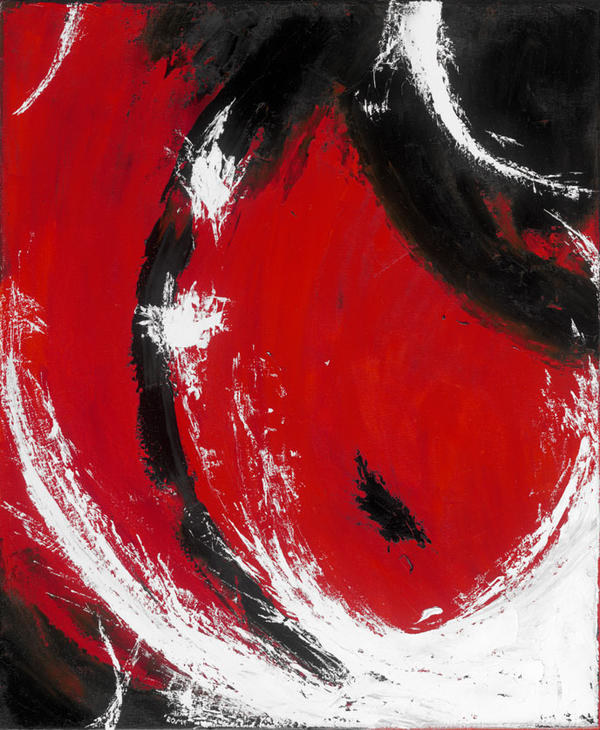 24"x28" Mixed Media on Canvas
(Oil and Acrylic)
So yeah, I have another circle painting. This is another commissioned piece by the same folks that commission "Smolder" and "Smoldering". After the other two paintings were hung in the space they allotted for the artwork it was discovered that the space was too big for the art. It was then decided that a third painting was needed to fill up the space. So "Fusion" was born out of that need and the name seemed appropriate since this painting will hang in between "Smolder" and "Smoldering". Once I get the painting scanned, I will deliver this to the client and take pictures of the hung paintings.
© cogwurx
visit cogwurx elsewhere:
cogwurx | deviantArt | behance
twitter | facebook | tumblr

Stunning art ;o
Fusion and Storm (from the latest) have been created in different styles but both are dynamic and interesting.

Reply

Reply

This is brilliant it makes me feel like I'm flying, maybe following someone? I love how violent and yet peaceful it seems to me. Really really good work!

Reply

wonderful!
i love your art

))
Reply
Looks nice. This piece is pretty easy for people use their imaginations, I like that about this piece.
Reply