Yep, the mobius. If you hang around in the (in)famous Aposhack you'll hear about the mobius. But, what is a mobius? And, dear Sonic fans, don't get your pants in a twist!

I know it's Sonic's homeplace, but we're not talking about this place, but I'm sure it's a wonderful place to be.. Uh, where was I. The mobius, yes. What is it?
To get an idea about what a Mobius is, you can make a Mobius model, or a Mobius strip. You take a paper strip, twist it half, and then glue the ends of the strip together to form a loop. And voila, there you've a Mobius in a nutshell. So, what does it tell us?
It's non orientable, if you try to decide the direction of the surface of the band, it's impossible. It's seems to have two sides, but it doesn't. Other weird things: If tou take your Mobius band and draw a line from the seam and down the middle, the line will meet the seam on the other side. Two sides, but still one. Take your scissors and cut it along the line, you get two lines wound around each other with two full twists. Nifty, huh? Here's a page where it's simply explained, and with good illustrations.
www.cut-the
knot.org/Curriculum/Geometry/Moebius.shtml
And it's also found in several fractal works, mostly with Apophysis AKA dragons But Ultra Fractaland Mandelbulb3d have some nice Mobius formulas too, it's worth trying them too.
Now, to the pretties!!!

Some non-fractal mobius work: found on DA.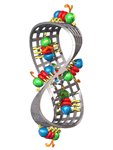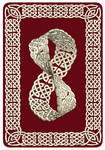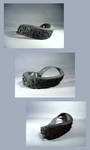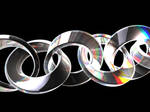 :thumb154298542: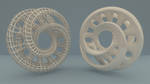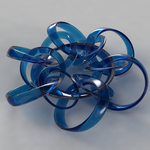 And here's the fractals: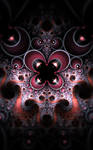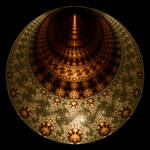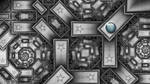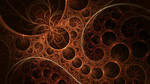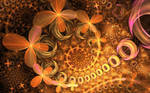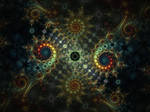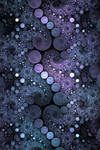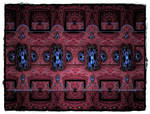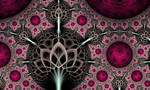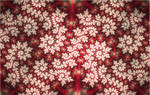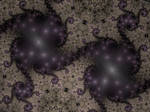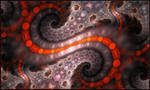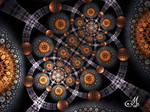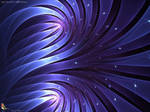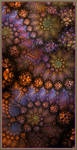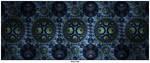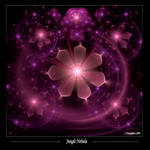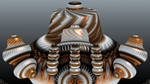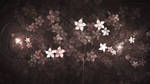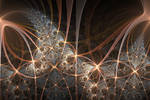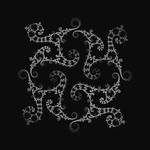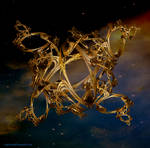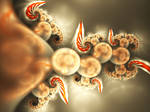 :thumb155224761: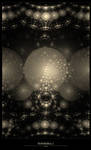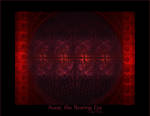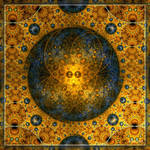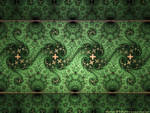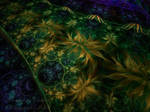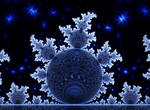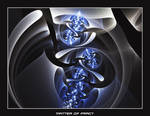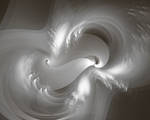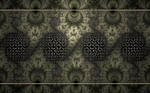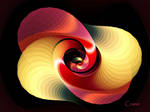 Some other good news from the fractal world:
Fractal art and Muro have merged together to an unique art form!:

Some of our fractalists showed their drawing skills, and drawing artists drew fractals Check this thread in the forums.
forum.deviantart.com/devart/dr…
And
GraphicLia
polar bear is found again by
TABASCO-RAREMASTER
. They're happily united and the world is a nice place again.

fav.me/d492uau

I love such happy endings!!!
Happy fractaling