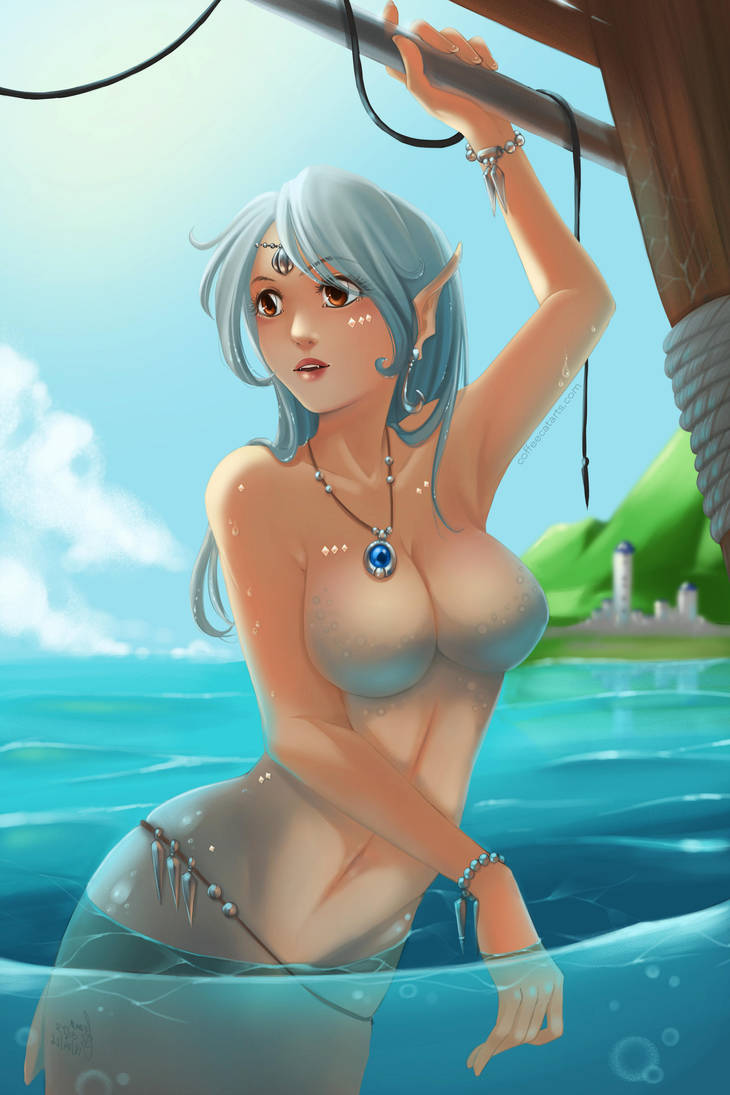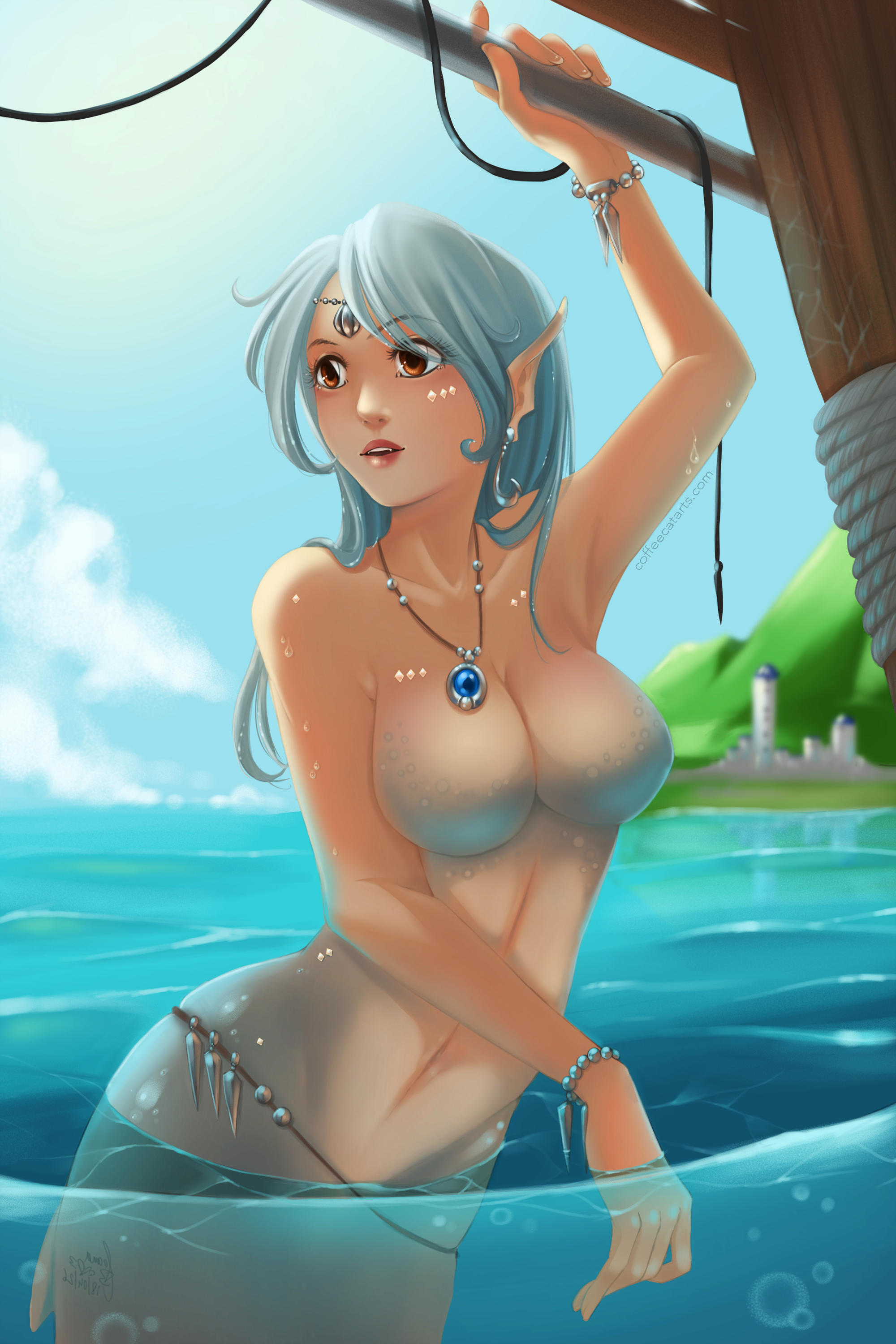 Watch
Recently I wanted to draw this little lady again, so I did.
I wanted to try something with a background again, too. It was overall really fun.
This time I tried to get rid of the linework in the end, which is always tough for me.
I hope you like it!
Homepage:
coffeecatarts.com

Loved the use of color, all the little diamonds, her hair and her beautiful body. I would love to put this on the wall where i teach art in a Cincinnati, school.
Reply
Astonishing Beauty...So Cute & Gorgeous..Thanks for Sharing such wonderful work!!
Reply

Wow, so beautiful and well done! Fantastic!
Reply

Very beautiful and intense, great suggestion of a great story.
Reply

I love this, we need more mermaids.
Reply