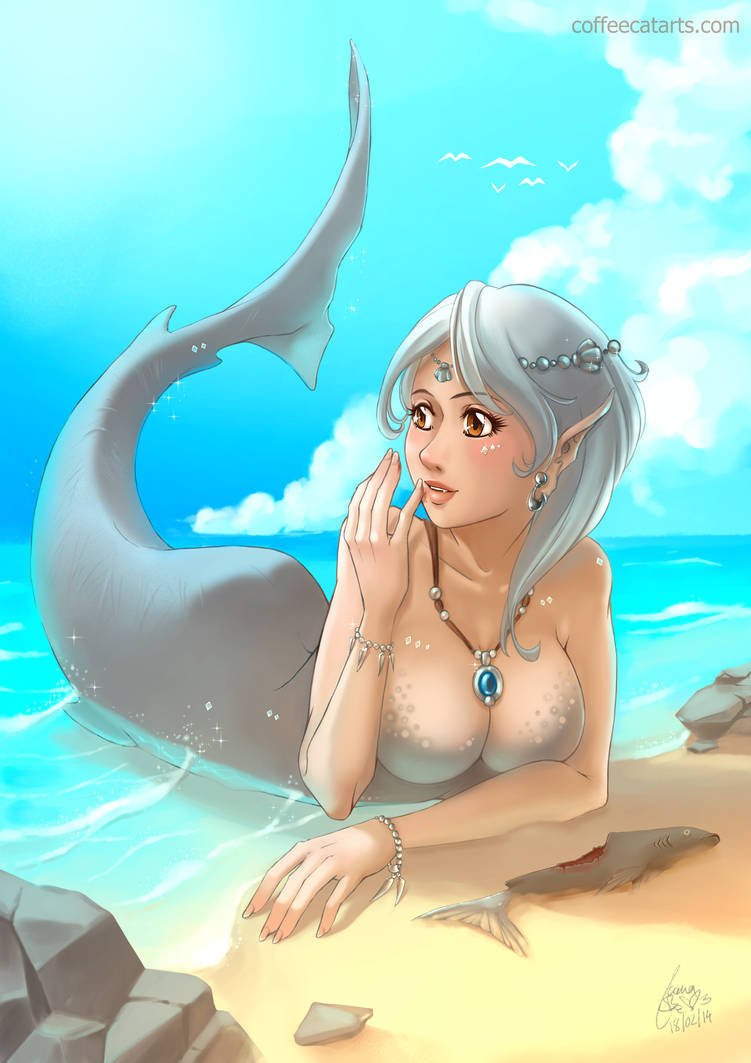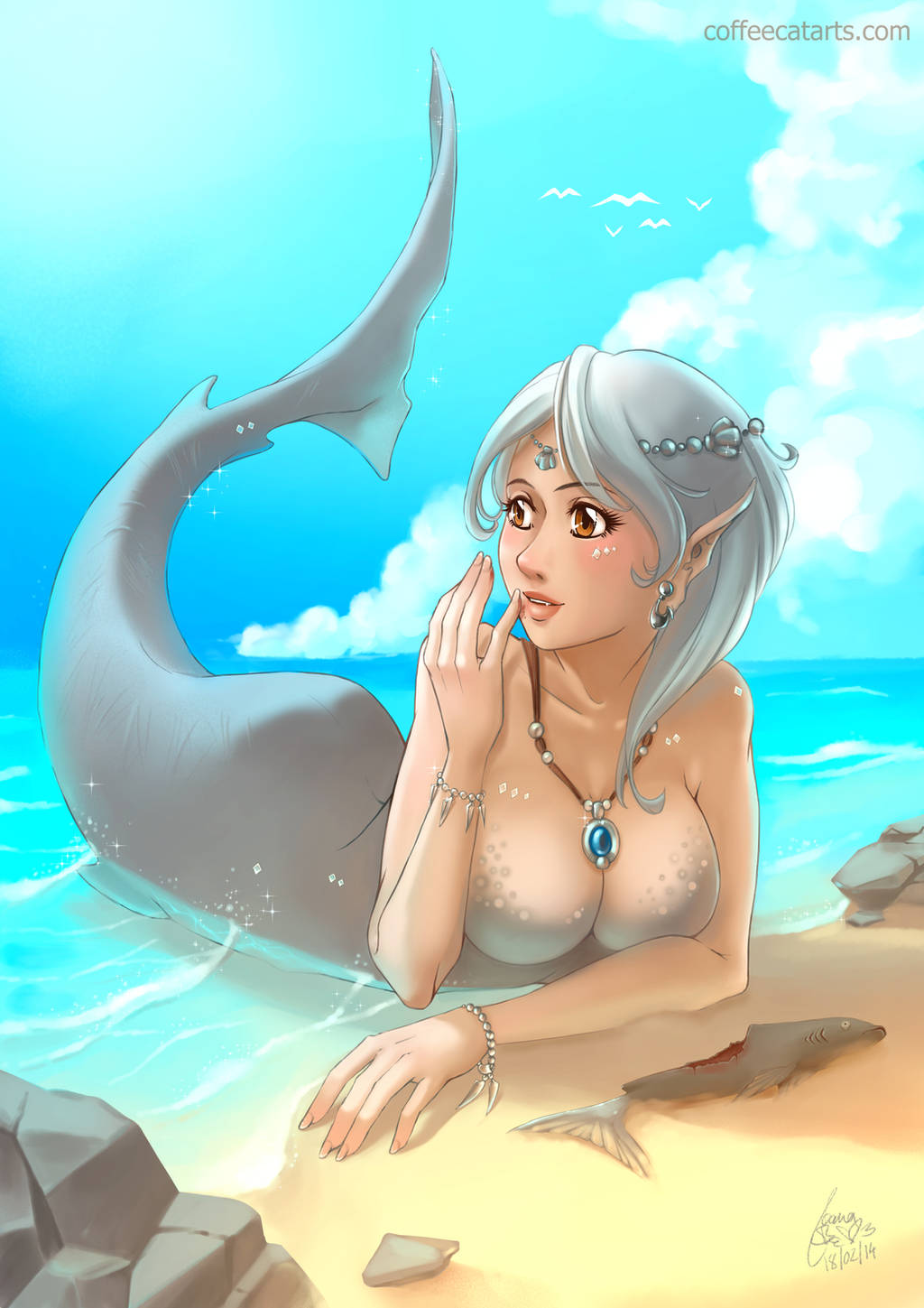 Watch
I just had this image in my head not too long ago and I really wanted to get this out.
My favourite parts were the water, the jewellery and the little gems on her skin.
Hope you like it!
Homepage:
coffeecatarts.com/

I LOVE HER, OH MY GOSH! ASDKNIFBPIUZBSF
Reply

Reply

She's beautiful!!

Reply

Beautiful work

Reply

Fantastic tail pose!! I just love this view of her. She's very cute...love her finned ears! She'd look exotic with webbed fingers, too!!
Reply

Thank you very much!!!
I'm glad you like it!
I was thinking of webbed fingers, but it just didn't fit quite with what sharks are to me, since they don't have fins like that. But thank you for the feedback. ^^)
Reply

Reply