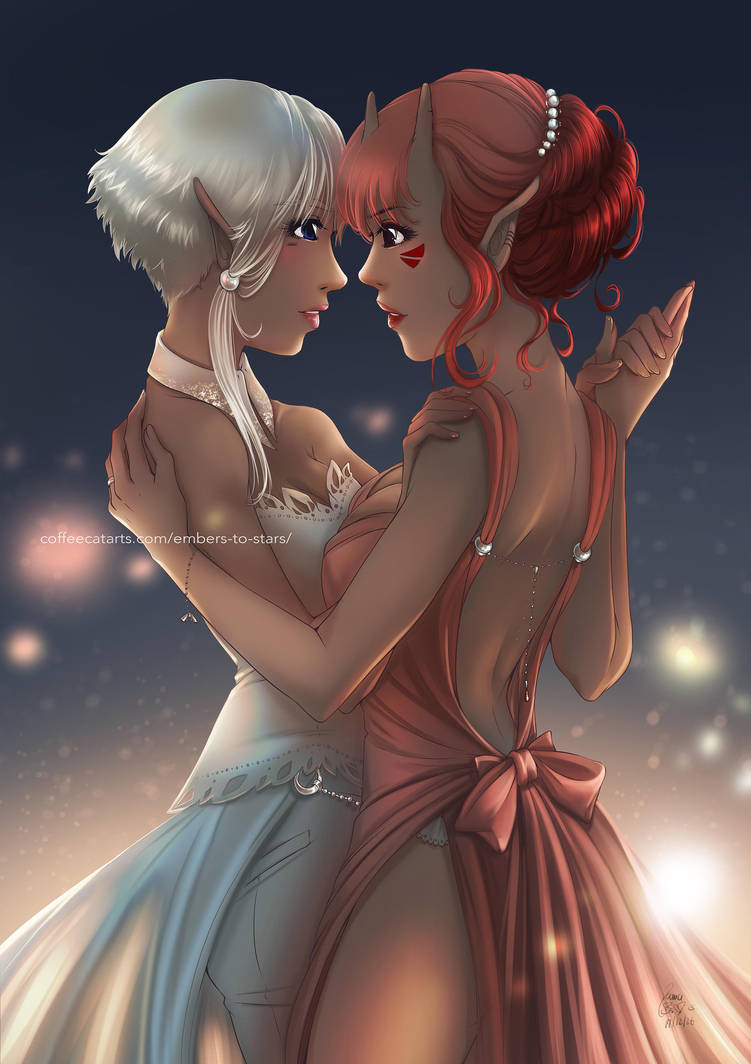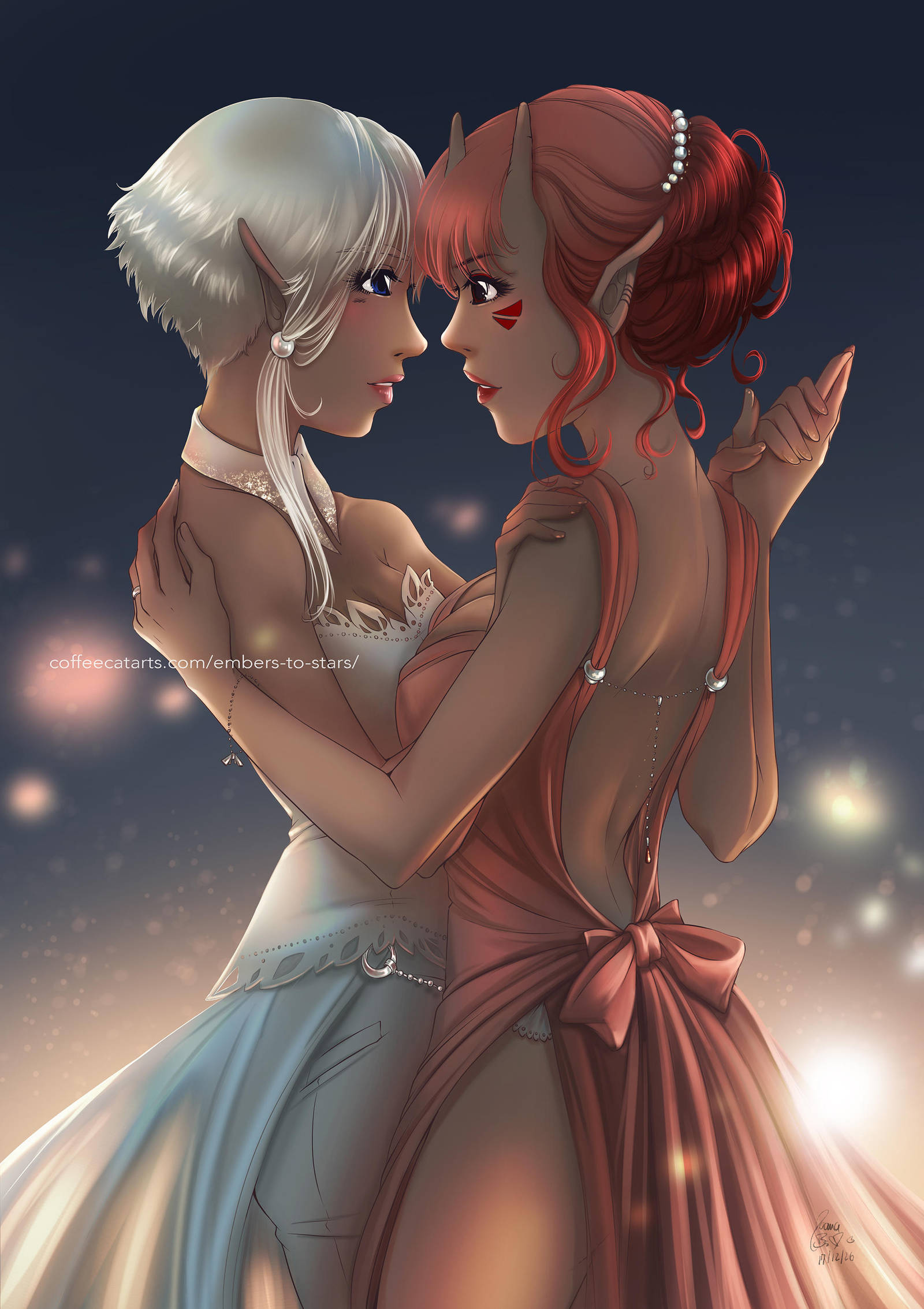 I drew this image of my two main characters Elya and Fraie last year around Christmas, just because I was in the mood for it.
I still like it. Unfortunately, until I ever get this far into the story, it's going to take so much more time...
Web comics "Embers to Stars":
coffeecatarts.com/embers-to-st…

Oh my, this is gorgeous! The girls are beautiful, too...
Reply

Thank you so much! It really means a lot to read this about my characters!
Thank you!
Reply

Don't even mention it! I like everything about them: their expressions, faces, hair, outfits...

Reply

It looks really cute

Reply