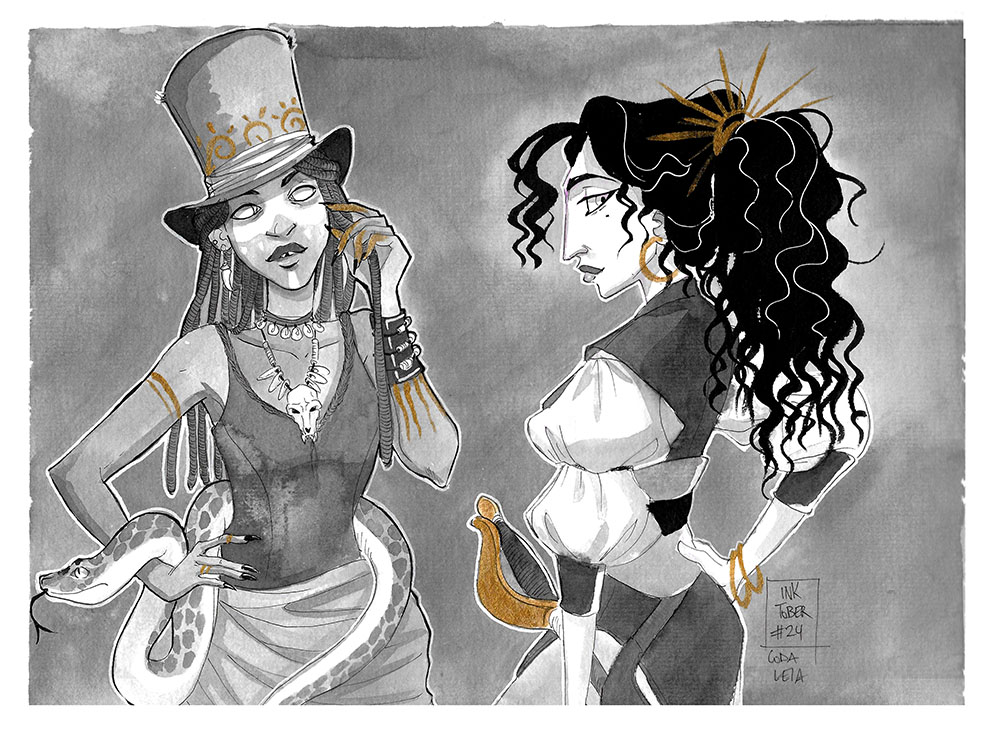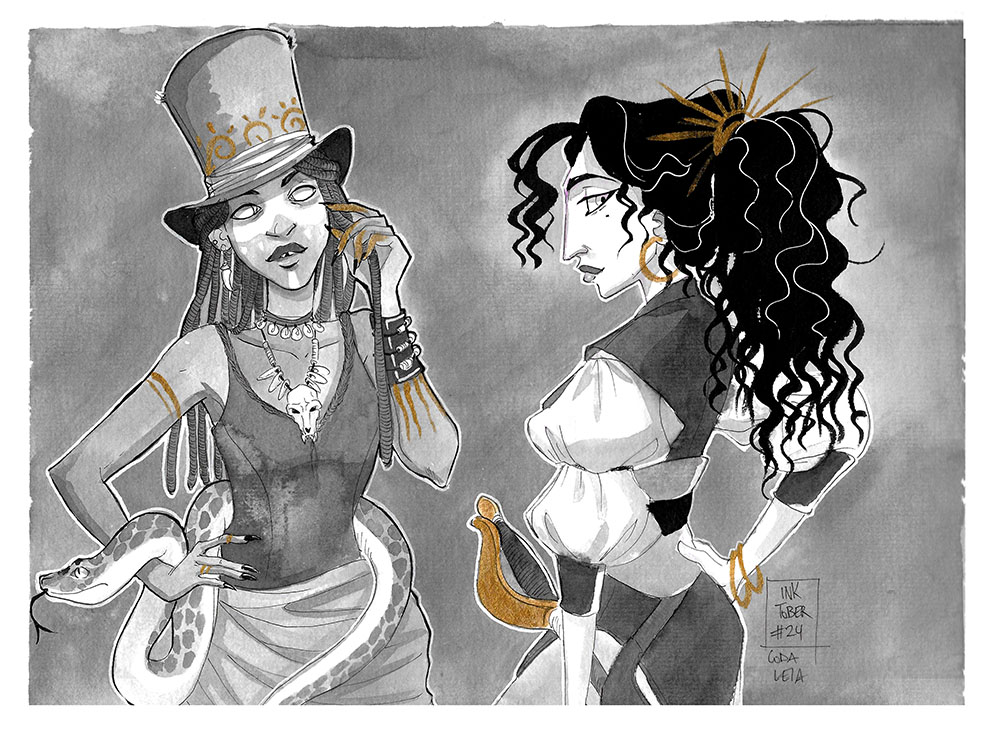 Watch
Inktober 2017 - Day 24
Voodoo - Vaudou


Meet Gé-Rouge, Iris' friend
I'm following my own list this year too : Pirates !
the list is here if you are interested :
coda-leia.deviantart.com/art/3…
October 2017 - 2h30mn
Micron pens, Pentel pens, Windsor & Newton china ink, Daler Rowney acrylic ink (gold)

These ladies mean business! If I were an
ill-intentioned
guy I wouldn't feel very safe if in their care...
I love the gold details (the hair pin in particular) and the snake is so 3D!
Reply

thanks ! I added the snake later because I felt like something was missing... XD
and yes I would be careful with those two !
Reply

Seek help wherever you can!
Reply