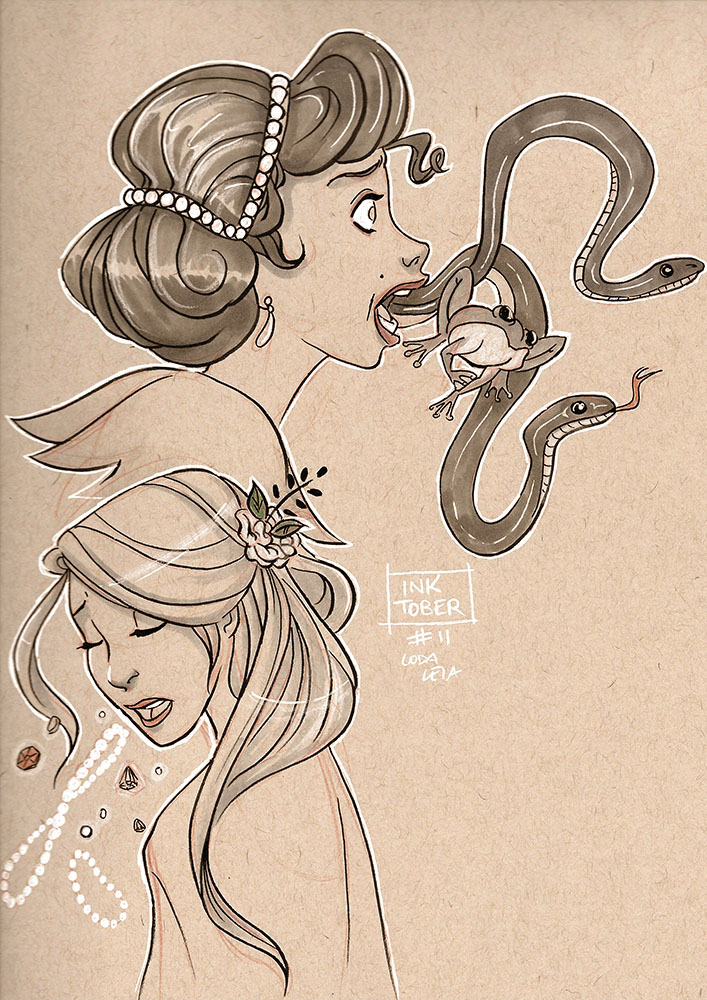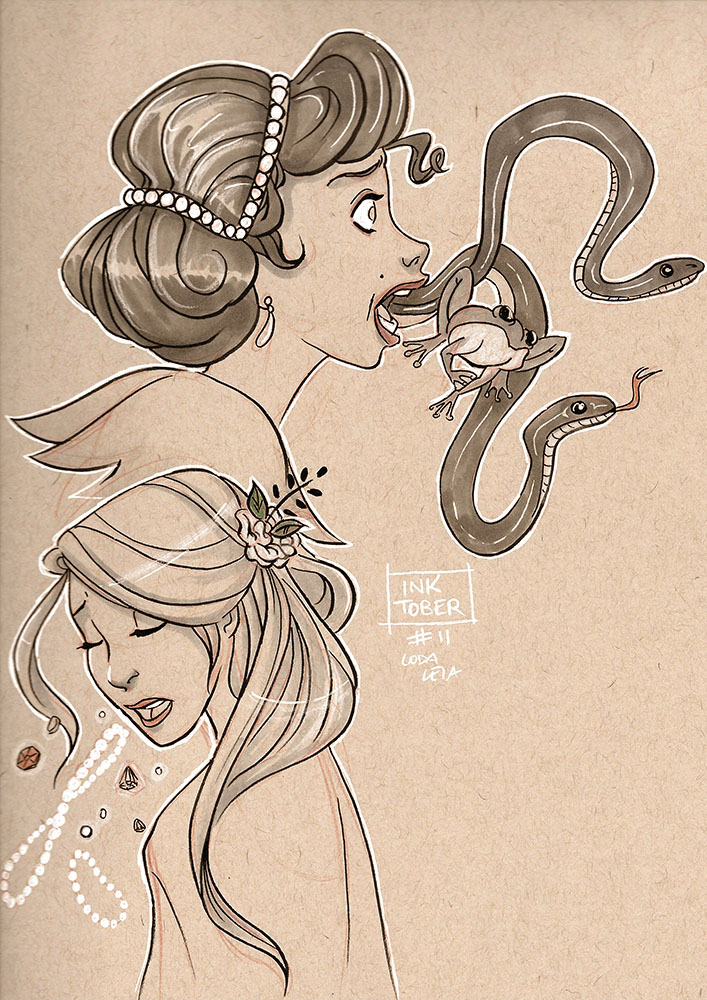 Watch
Inktober Day 11
I decided to follow my #30
daysfairytales
promps sheet on this
#inktober
So here is Day 11 :
Toads and Diamonds
If you want to follow it too, here is the list :
coda-leia.deviantart.com/art/3…
Tomorrow : The Little Match Girl
October 2016
Colerase, Kuretake brush pen, pentel brushpen, and copic Ciao markers
Strathmore Toned Tan sketchbook

this was always one of my favorite ones!
Reply

One of my favorite lesser known fairy tales. I like how you drew both of the girls. Also, that frog is pretty cute.

Reply

Very nice graphically. I think she got a job at a Mink Farm...
Reply