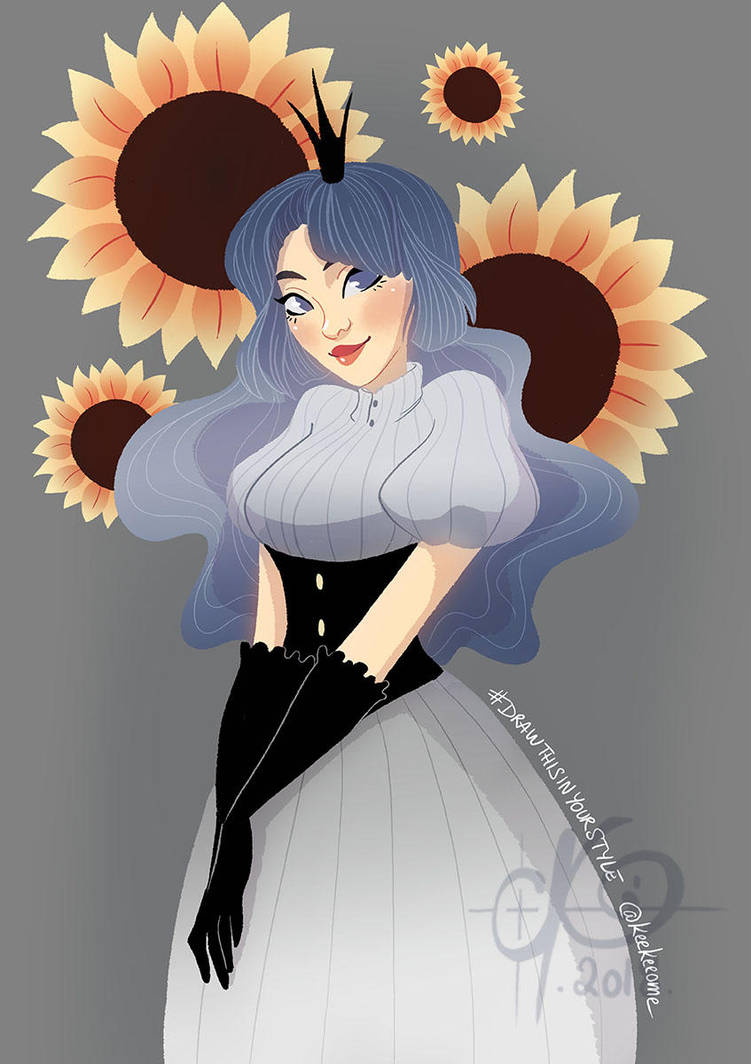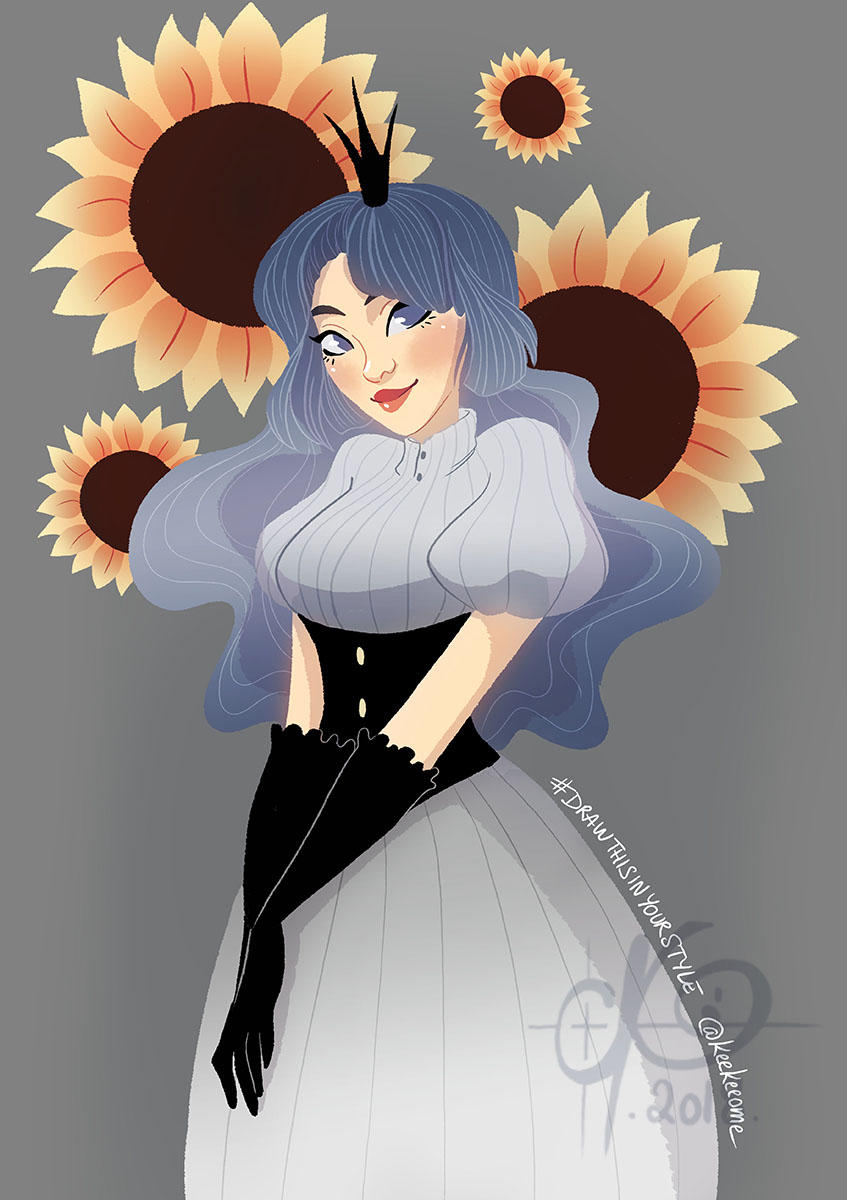 Watch

I'm loving this challenge you have decided to participate in!

Sadly, I don't know most of the characters, but your drawings indeed are always so nice and you have developed such a "soft" style when dealing with fantasy characters, something perfect to convey "fable!". It is a pleasure to discover new ones, waiting in my dashboard.

Do you think it would be possible to add a link to the character in its owner's page so that is possible to see "the original style"?
Reply

yes sure here it is :
www.instagram.com/p/BlBqb74F_S…
And if it can reassure you, I don't know those characters either (except Kanthara of course

) I just... like their designs and think that I could do a nice version too

I'll add the links to all of them so you can see the original as well
Reply

Is this Dorothy Gail who has replaced Ozma as ruler of Oz? The sunflowers might have been the giveaway.
Reply

I don't know XD It's Keekeeome's character, here :
www.instagram.com/p/BlBqb74F_S…
Maybe she is but... I'm not familiar with Wizard of Oz or Wicked... so I couldn't tell

Reply

Dorothy Gail was the little girl in the story who traveled to Oz in her home via tornado. There have been other stories of her as an older girl or young adult returning to Oz. This image looks so much like her at a later age.
Reply

I knew the basics of Wizard of Oz (Dorothy, Toto, the lion, tinman etc) but I don't think I ever watched the movie... I didn't know there were stories about her as an adult. Interesting !
Reply

the writings of Dorothy as an adult were made by those not associated with the original project. Most have been written within the past 20 to 30 years.
Reply