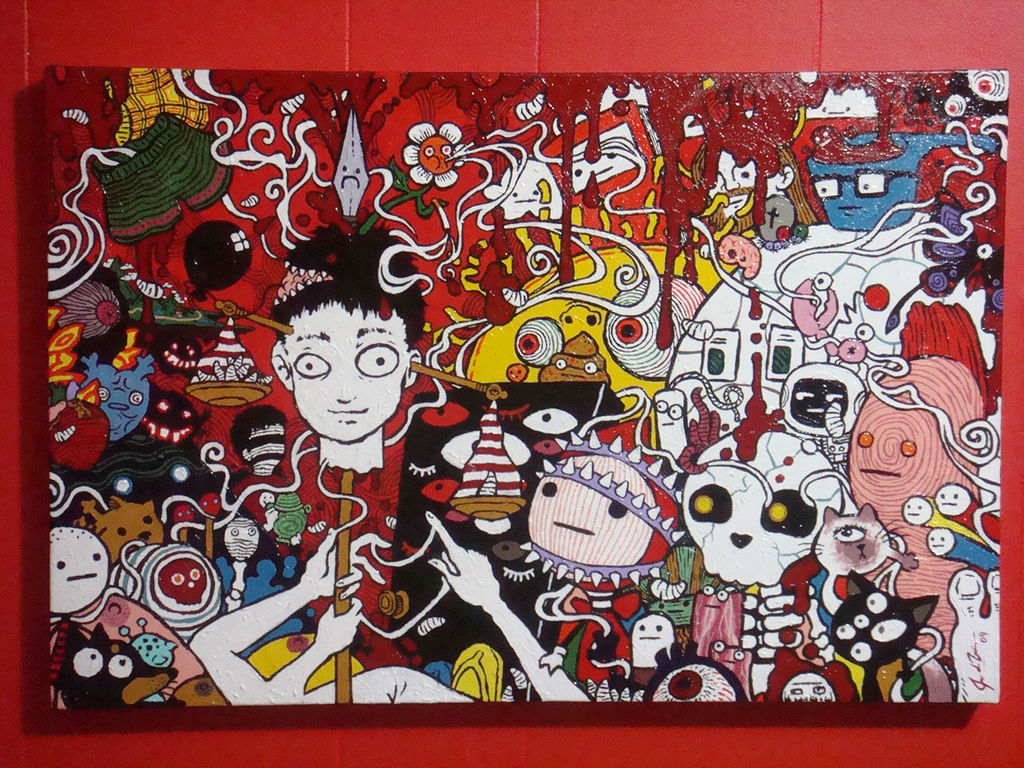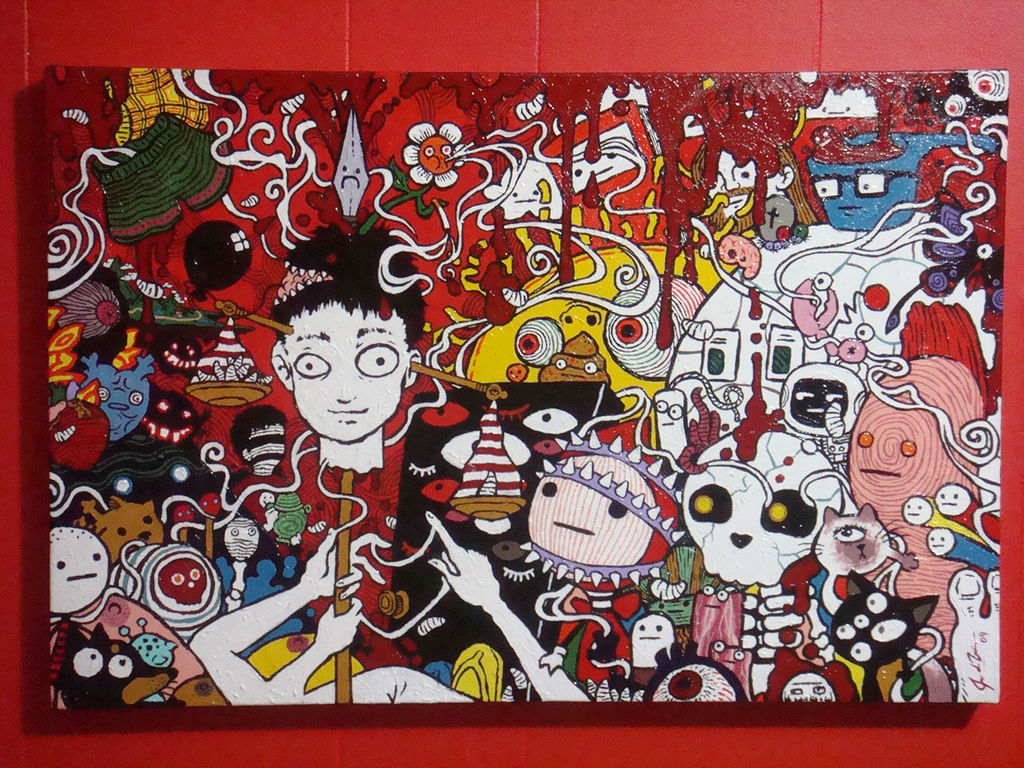 How come no-one told me
All throughout history
The loneliest people
Were the ones who always spoke the truth
The ones who made a difference
By withstanding the indifference
I guess it's up to me now
Should I take that risk or just smile?

- kings of convenience -

ang sarap tignan dahil ang busy ng painting pero natakot ata ako sa pugot na ulo. ang tagal siguro gawin nito no? galing!
Reply

hahahahaha medyo medyo xD
che-chec-che kamusta ka na?

Reply

Wow. Are those lyrics to a song? By "Wrath"? Sorry for my ignorance.. That was probably a stupid question xP but I wanted to make sure.

I really love this. :] This piece, & the words you decided to go with it.

This style is awesome :]. Keep it up.
Reply

yes its a lyrics from a song by the kings of convenience "misread"

Reply

:] Thank you! I looked into it.. Well, youtubed it xP. But yeah, I watched the video

Interesting, I really like them

. So thanks also now for introducing me into new music xD <3.
Reply

well some people didnt liked the way i added texture and made the lines wobbly

Reply

I think it's perfect!

B'yaww |

screw them for giving you lame criticism that is stupid & untrue ><.
Reply

and thank you too for liking my first acrylic painting xD
Reply
I need to get me some of that wrath too! Awesome work, man!

Reply

hi megs

asan na 5k ko?
Reply

Reply

OMAGAWTH CRISPY! how doo u do it!!!

._.
Reply

I really like this piece. I don't know how you do it, man.
Reply

Reply