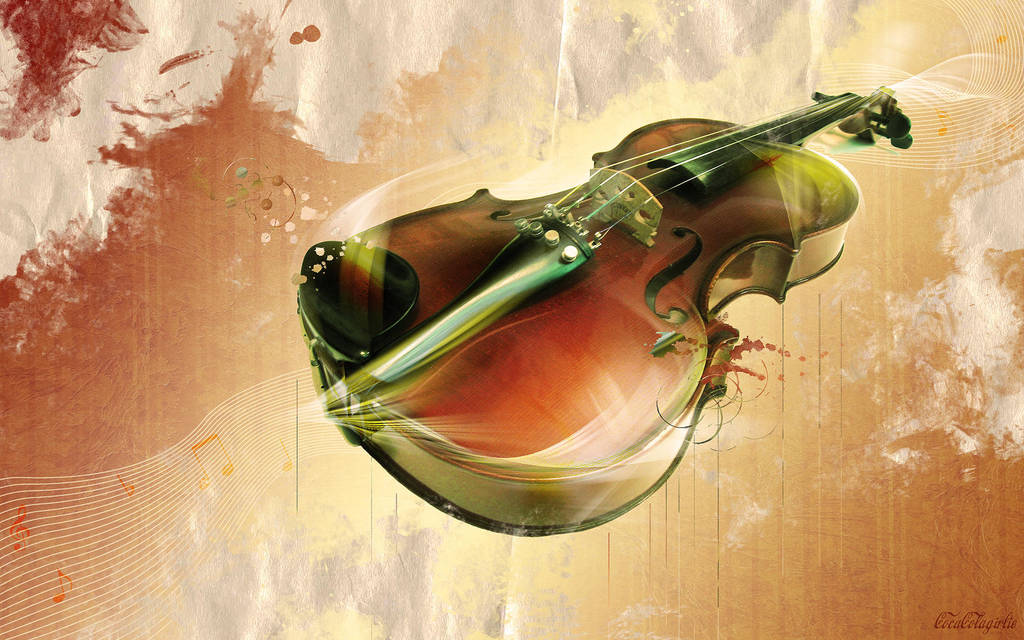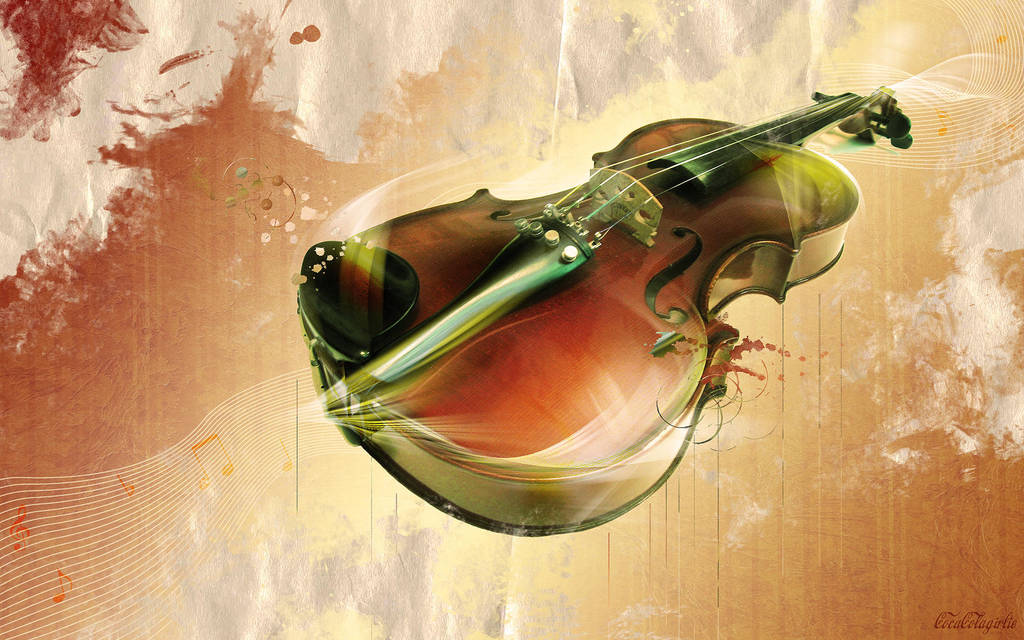 Watch
Feeling a little mellow.
[link]
You don't have to but it would be nice if you

or

when you download this Wallpaper.



Download for 1920 x 1200
Violin: sxc.hu
[link]
Paint I:
[link]
by

Paint II:
[link]
by

Swoosh I:
[link]
by

Swoosh II:
[link]
by

Texture:
[link]
by

Notes:
[link]
by

Thanks to all




IMPORTANT! © COPYRIGHT COCACOLAGIRLIE
The work contained in my gallery is copyrighted©2005-2010 Cocacolagirlie. All rights reserved. My work may not be reproduced, copied, edited, published or transmitted in any way without my written permission. My work does not belong to the public domain. If you doubt this, feel free to email me: cocacolagirlie@msn.com

Reply

Oh wow! I've been looking around for beautiful violin pictures and such, and this one immediately caught my eye. The colors and the shine that comes off of the violin body is just perfect! Instantly favorited!
Reply

Reply

Oh my gosh, that might just be my favorite picture someone made of a violin I've ever seen. That's really well done! ~
Reply

Wow this is powerful with the vibrance of colours. There is alot of motion in this peace that is peaceful and also strong like the viola can be. Excellent as always.
Reply

Reply

I love that swirl of smoke, or mist around the body, and I definitely love the musical notes! An unusual and beautiful work.
Reply

wow! really great! i love how the light sort of flows over the base of the violin
Reply