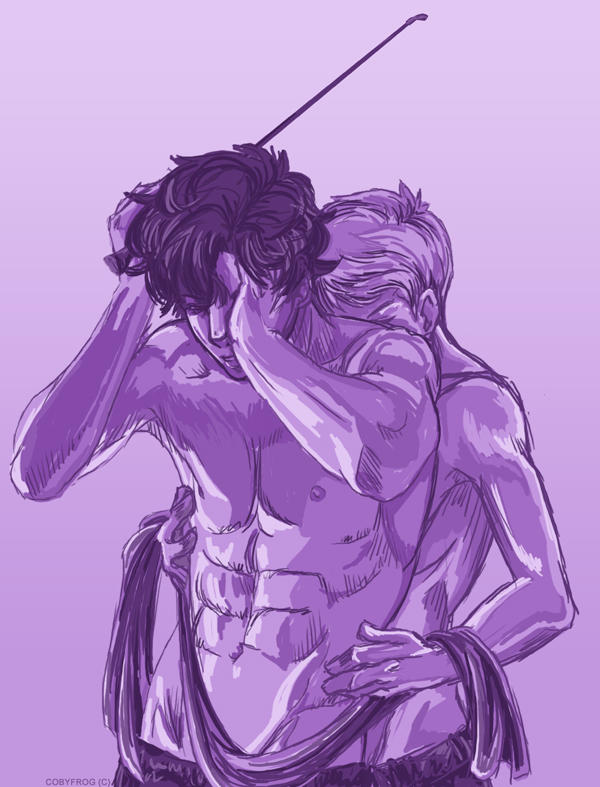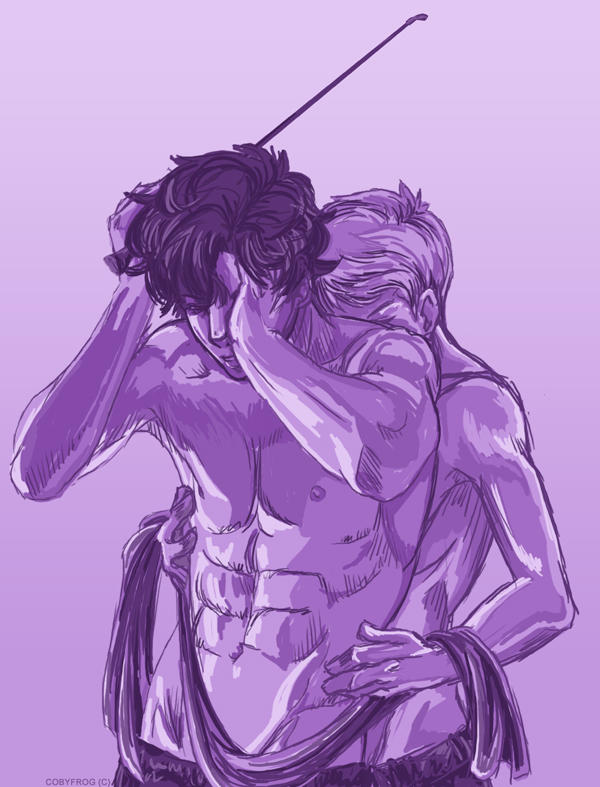 Watch
Another Tumblr Request from one of more awesome buds. She wanted Porn, with the riding crop.

I didn't want to do anything too risque but I think it'll do

Enjoy~!

sketchy sketchy

Sherlock and John (c) Moffat and Gatiss
picture (c) Me

1) NICE body, Sherlock... and 2) this is so sweet and tender. John will fix him up.

Reply

John always does and I expect nothing less!

Glad you like it!
Reply

I'm going to regret this with the number of one-shots I'm supposed to be writing, but this is exactly the kind of art that always inspires my fics. May I write something for this?

Reply

Another one I missed. O.O I love it. The riding crop really works as an extension of the man, as well as showing angst. Yet John is all tenderness.

CT.
Reply

Reply

Reply

Reply

Ohhh lordy.
Your anatomy and your perspective - it's too good for me oUo
Buuuut lolbutts, you miiight want to work on your John a bit. His arm, in my opinion, is a bit stick-like; he's kind of buff. Not ripped, mind you, but buff.

... /hides in corner

All judgemental criticism aside, I really do admire your perspective! I would've raged at Sherlock's left arm for hours on end. And his hair! My god, his HAIR o//U///o Seeexxaaayy ♥
Reply

Aw yay thank you! Criticism only means you care enough for my abilities that you want me to improve; that's the greatest of compliments! Thank you! I shall fix that >:3

oooooooh baby work it~! His hair is so soft and curly
Reply

Awesome pic : D Love the lighting and those pecs xDD
Reply