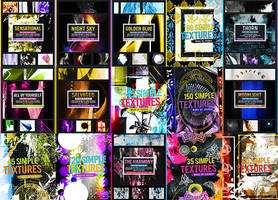 All Premium Content
Buy this to gain an ALL-TIME (not monthly) access to all premium resources packs I create (through Google Drive). As a subscriber you can also suggest what kind of resources you would like me to upload. Once you purchase, DM me for further info. NOTE: Reuploading and sharing premium content with others is strictly prohibited!
---

Dotted Manga Style Brushes
Description









Credit me if you take/use!


Some of the brushes are part of the "derivative creation" laws,free commercial/empresarial use NOT allowed, unless obtaining permission/license with me.

Feel free to use for other things without asking! (personal use, DA, etc.),
but i'll be glad to know where you used them



's are always good!

Don't steal or redistribute my work as your own! T_T

Enjoy! *_*

















































Dame el credito si lo usas


Algunos de los Brushes son de los denominados "trabajos derivados", se PROHIBE su uso comercial libre, favor de contactarme para obtencion de licencia/permiso (no gratuito en comercial/empresarial).

Sientete libre de utilizar el material para otras cosas sin pedir permiso! (uso personal, DA, etc.),
pero estare de feliz de que me muestres en que los usaste



´s siempre son buenos!

No redistribuyas mi trabajo como tuyo T_T

Disfrutalo! *_*