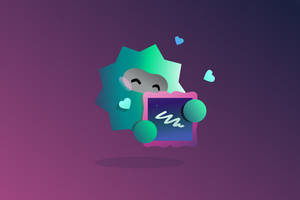 Tip Jar
A tip jar? A tip jar! :D Support my work by contributing to my tip jar! This tier won't include any specific perks, but you will receive my appreciation.
---

Description
Revisiting all my old concepts and early designs for my game, since I'm getting closer to release I figured I'd clean things up and make them more presentable, well, now that I'm 10x more comfortable adding in faux backgrounds and playing with color hehe.
This is one of the few dedicated healer-type cards in the initial set, I didn't want things to get too bogged down on the defensive side of things and wanted the game to be a little more active and offensive with character combat; this of course might change during/after testing, who knows really, but for now there are very few cards that are just meant to heal.
I'm still debating about keeping the later game heal ability dedicated and on the card or give it a slot to add in whatever ability (or gear card) you want... so if you wanted to you could get the small 'when this enters'-type of heal and then swap it to be a quick ground troop you could, or you could go for a full-blown early/mid-game healer by dedicating an ability card to it and keeping it protected

Ah, the possibilities of card games lol.
Image size
1000x1500px 1.39 MB