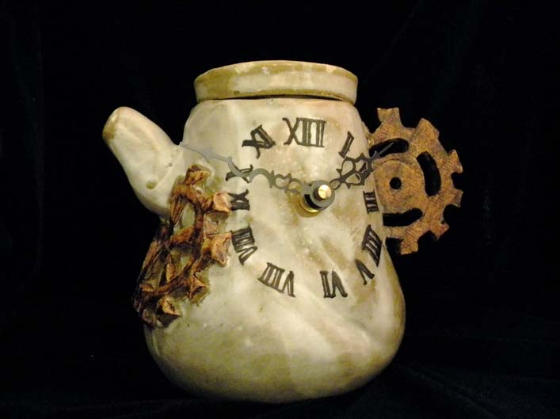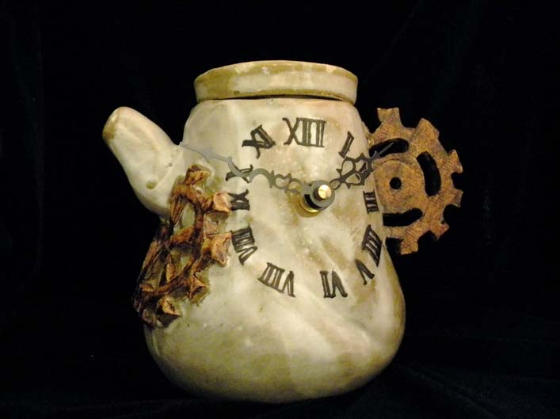 Watch
thrown and altered teapot with real working clockwork

Reply

Ha! Very Nice! I quite agree with DeviantKaled!
Reply

Ah, and to think I considered tea, teapots and steampunkery spifftacular as individual concepts... Truly a match made in airpirate heaven.



Reply

Absolute genius! I adore this piece


Reply

No worries at all, mate! (Scuse the Australian-ism

) I think the concept is absolutely brilliant - it brings to mind that Steampunk-ey Victorian age where you can imagine people drinking tea old British style, as well as the clock representing time and anachronism which is the absolute core component of Steampunk, and the gears obviously adding to the SP aesthetic

Plus it's handmade, and as sociologists love to tell us, steampunk is a social reaction against mass-production, and shows how we all look back to the age where even the most basic, everyday objects were made with love and craftsmanship... so it ticks all of the boxes as far as I'm concerned!
But more than that, it's fun, it's novel, it's fantastic to look at and it's really very ingenious

Reply