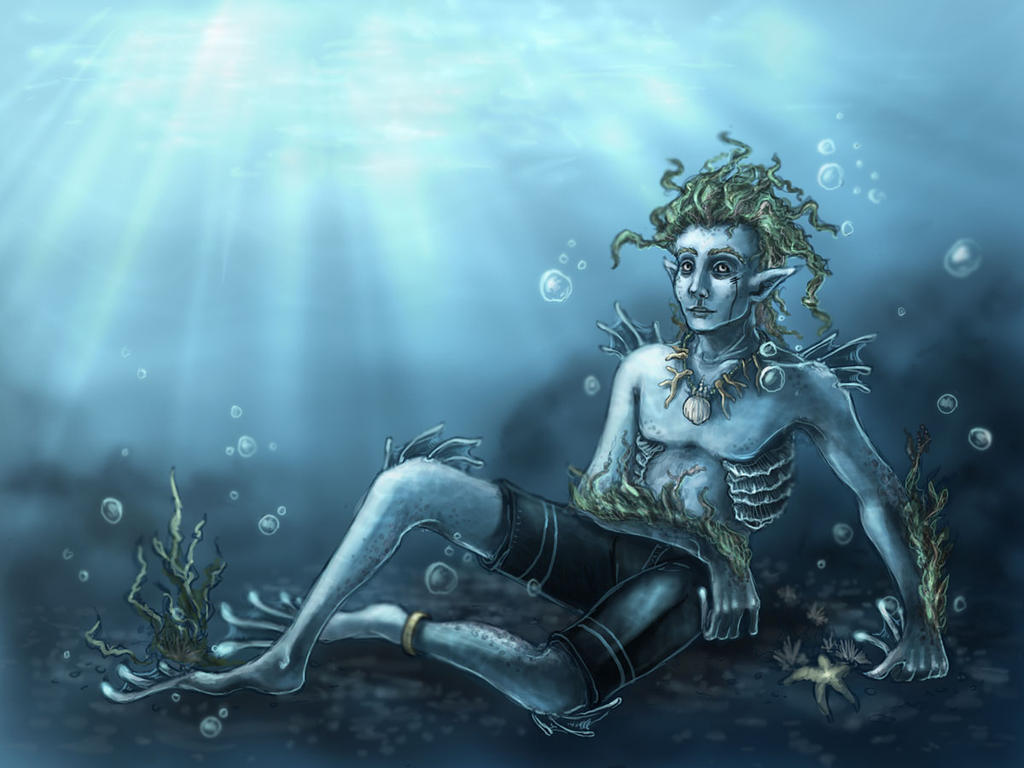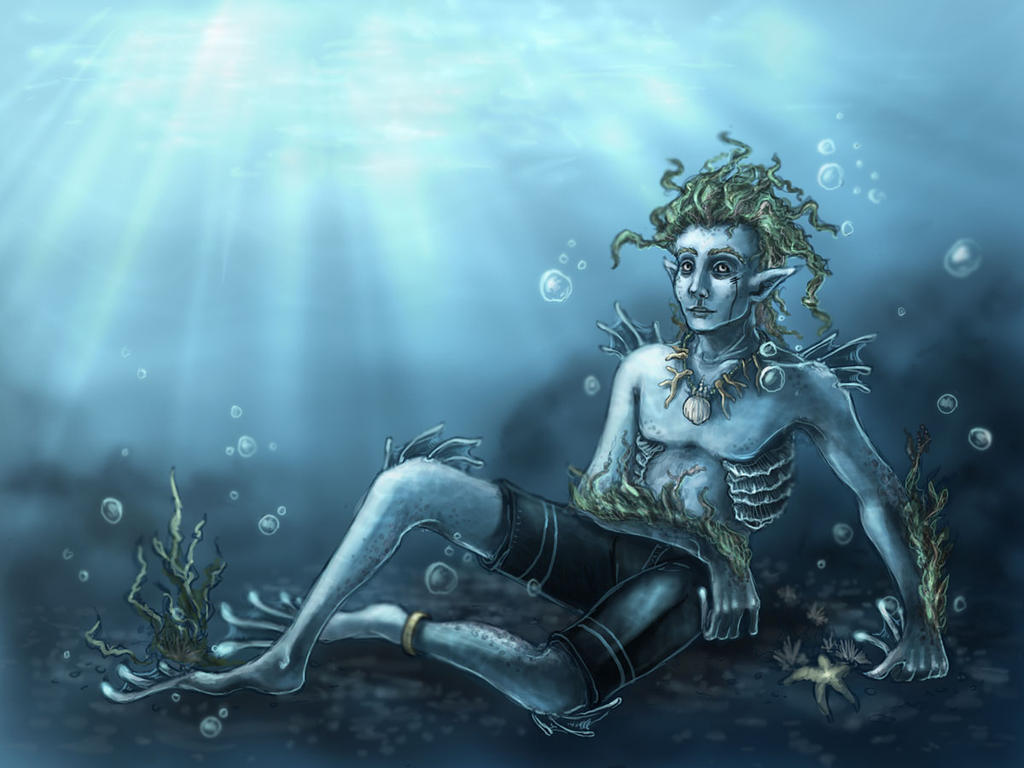 Watch
Entry for Round 1 of the #
dA-Next-Top-OC-Model
contest.
We were supposed to somehow relate our characters to the traditional "Four Elements", so I chose water and earth because Tritium is technically part sentient plant person. Same people type as from the Chemical Inheritance picture.
Um, in terms of how he represents water and earth, I made him mostly naked because I don't feel that clothing is really something that pertains well to the elements. The elements are supposed to be pure forms, and adding a lot of needless ornamentation would take away from this. I added his totally abe-sapien shorts in there because I don't want anyone getting excited over his lack of genitalia. His people reproduce via seed pods or some shit, idk.
He's resting on the bottom as a sort of allusion to being grounded, and to how water settles to the bottom of whatever holds it (whereas fire rises and air floats).
In terms of the fish plant people, I think the story I'm going with is that there was some kind of sentient plant thing underwater that merged with humans and they now live in a symbiotic relationship. It's all very exciting in my head.
I also just noticed that I'm not supposed to have
any
background (I thought for some reason we could have a simple one, PROBABLY JUST BEING STUPID AGAIN) so if this is unacceptable just send me a note and I'll stick a background-less one in scraps or something.
EDIT: OH MY GOD I'M SO SORRY ABOUT THE RIGHT LEG. It's so fucking long, I promise I'll fix it sometime. xP